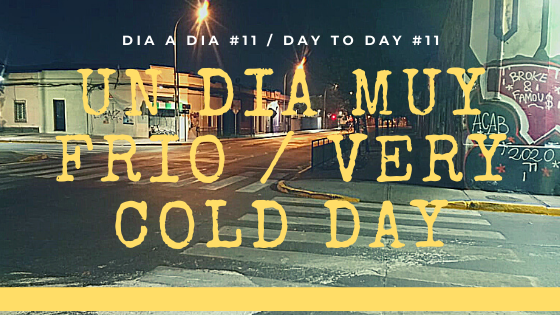 ---
¡Hola a todos! mis lectores, en un primer lugar quisiera pedir disculpas con el seguimiento del día a día se que algunos diariamente están leyéndome y entreteniendose con mis ocurrencias pero ayer tuve alguna dificultad para redactar mi experiencia debido a que llegue demasiado tarde del trabajo y muy cansado, pero hoy no me impidio escribir y mostrarles algo que me impacto cuando llegue a Chile "EL FRIO".
Hello everyone! My readers, in the first place I would like to apologize for the day-to-day follow-up, I know that some are reading to me daily and amusing themselves with my occurrences, but yesterday I had some difficulty writing my experience because I arrived too late from work and very tired, but Today I did not stop myself from writing and showing them something that impacted me when "EL FRIO" arrived in Chile.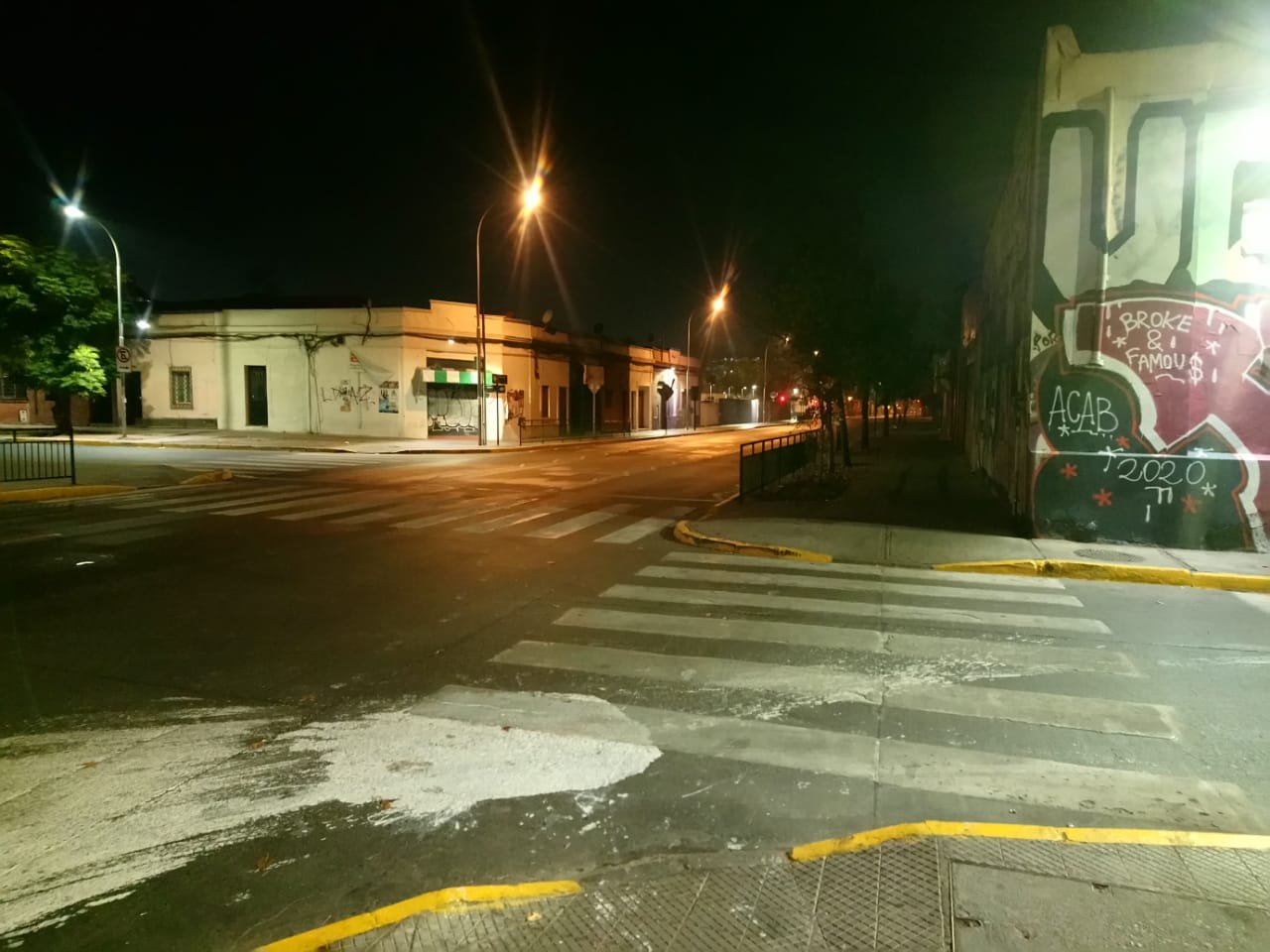 Calle en Santiago de chile / Street in Santiago de Chile
Cuando pase la frontera de Chile con Peru y el bus decide hacer una parada antes de llegar a la capital Santiago, cuando bajo del bus y lo primero que me impacto fue el sol radiante y el frio tan pleno que estaba en ese momento, para alguien de tropico donde la temperatura oscila entre 24 - 30 °C (grados celcius) y con aire acondicinado es 16 °C (grados celcius), me pego increiblemente los 12 °C (grados celcius) que para ese momento habia.
When I passed the border of Chile with Peru and the bus decided to make a stop before reaching the capital Santiago, when I got off the bus and the first thing that struck me was the bright sun and the cold so full that it was at that time, for someone In the tropics where the temperature oscillates between 24 - 30 ° C (degrees celcius) and with air conditioning it is 16 ° C, I stick incredibly 12 ° C (degrees celcius) that at that time there was.
Hirviendo agua para cafe / Boiling water for coffee
Ya después de un año me medio me acostumbre al frio de hasta -3 °C (grados celcius), sin embargo tengo que usar abrigo porque es un frio tremendo para cualquier persona, he tenido la oportunidad de estar mas al sur de Chile y ahora en Santiago de Chile por lo que se nota la diferencia de temperatura. La mayoría de las personas usan el sistema meteorológico para saber que temperatura abra en fecha y horas determinadas; las lecturas son casi cercanas a las que predicen.
After a year I have gotten used to the cold of up to -3 ° C (degrees celcius), however I have to wear a coat because it is a tremendous cold for anyone, I have had the opportunity to be further south in Chile and now in Santiago de Chile so you can see the temperature difference. Most of the people use the metrological system to know what temperature opens at a certain date and time; the readings are almost close to what they predict.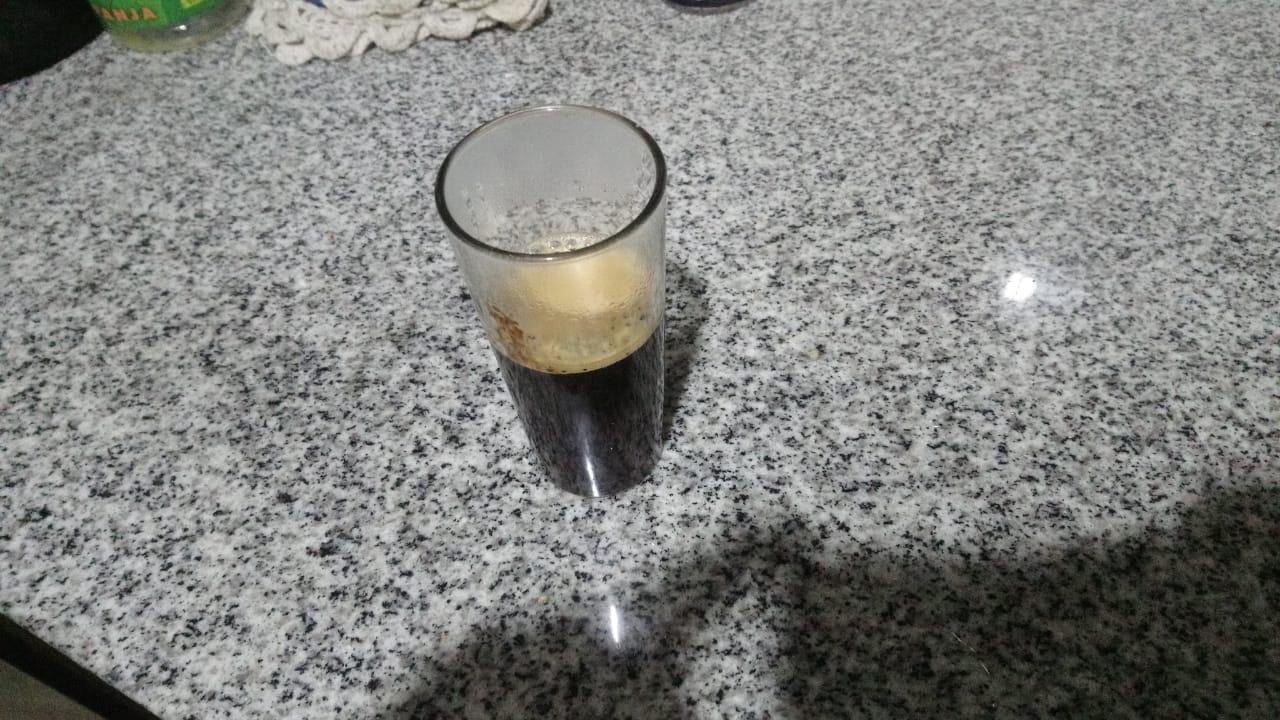 Cafe ya preparado / Coffee already prepared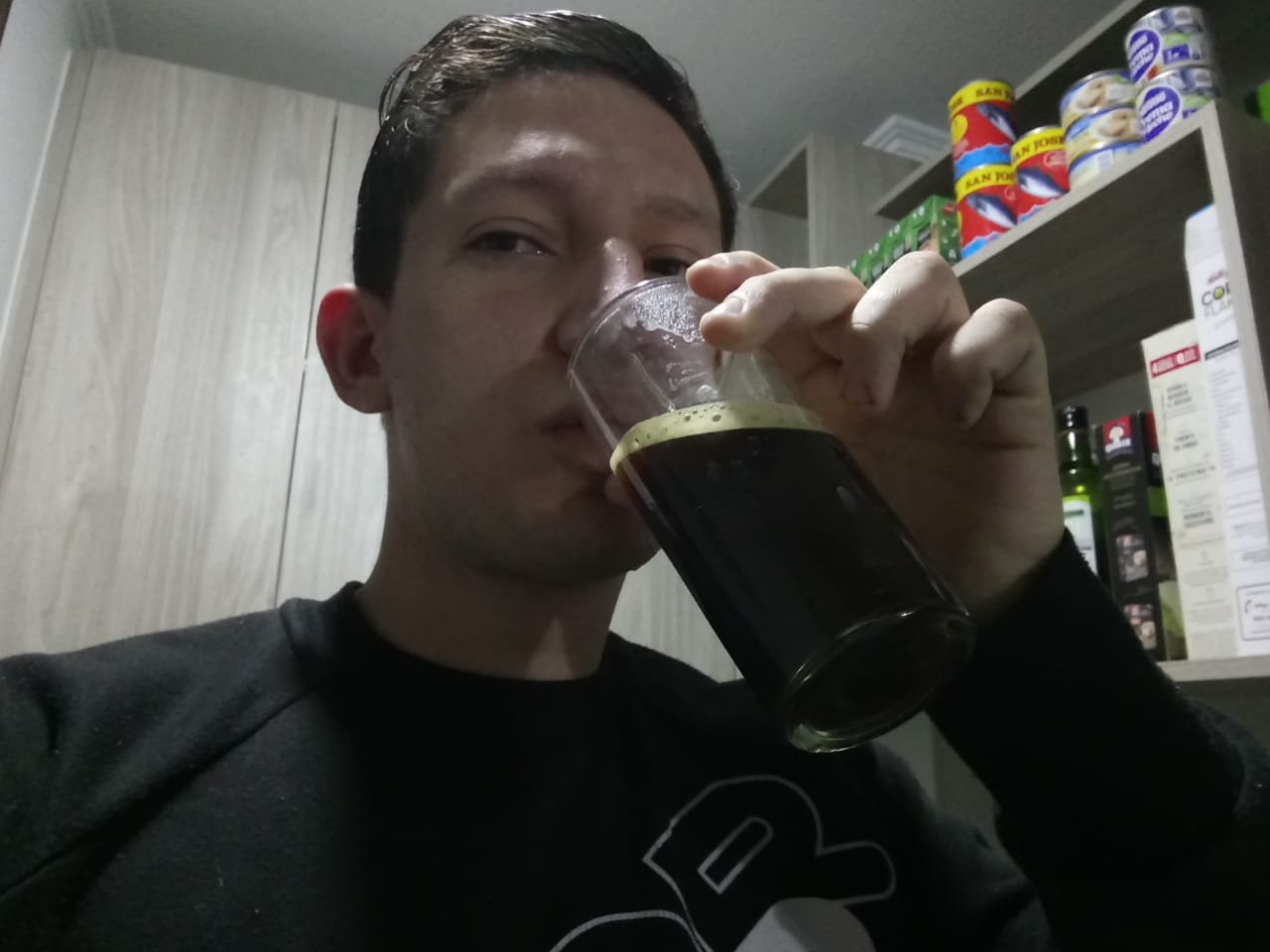 @critic-on tomando cafe / @critic-on drinking coffee
Hoy dia vi amanecio la temperatura a 3 °C (grados celcius) y luego de cambiarme antes de salir a trabajar me prepare un cafe no como al que estoy acostumbrado el cafe aqui es instantaneo (liofilizado), esperando al bus que nos iba a acercar al trabajo estuve aguantando el frio; cuando logro entrar al bus habia pocas personas y el bus estaba totalmente helado, creo que habia mas frio dentro del bus que afuera en la calle.
Today I saw the temperature rise to 3 ° C (degrees celcius) and after changing before going to work I prepared a coffee not like the one I am used to, the coffee here is instantaneous (lyophilized), waiting for the bus that would bring us closer At work I was holding the cold; When I managed to get on the bus there were few people and the bus was totally frozen, I think it was colder inside the bus than outside on the street.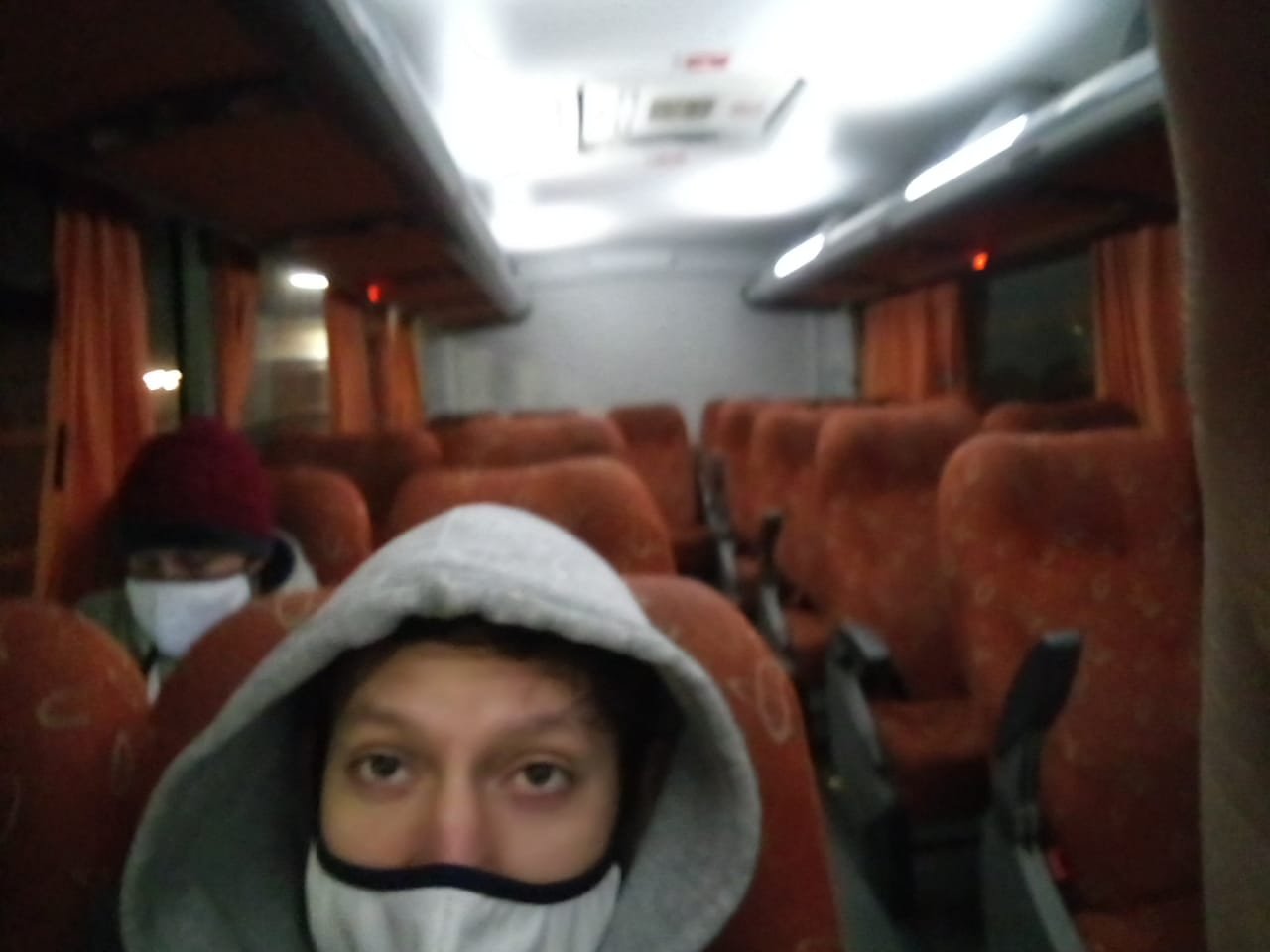 Dentro del bus / Inside the bus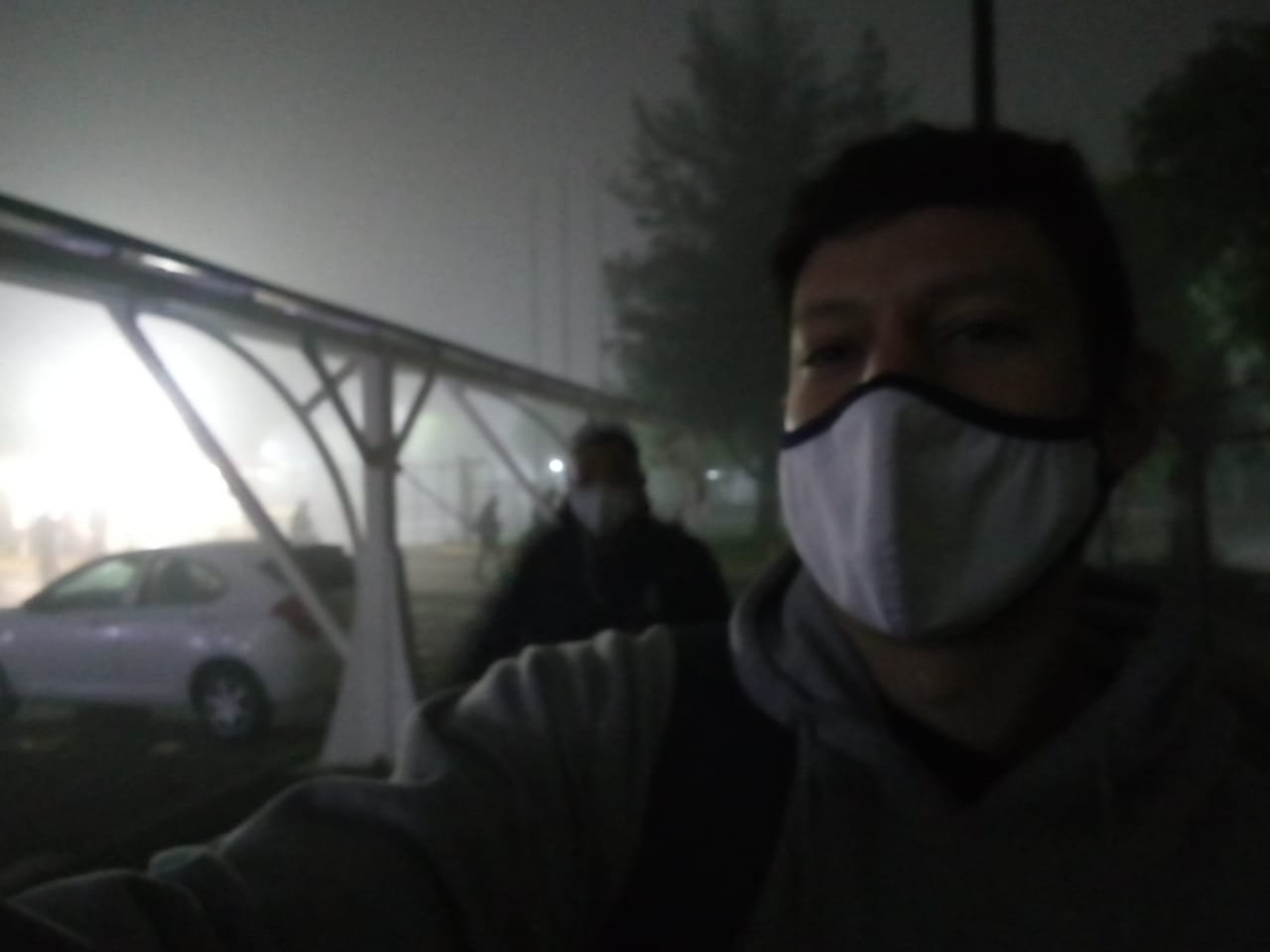 Oscuridad en el trabajo / Darkness at work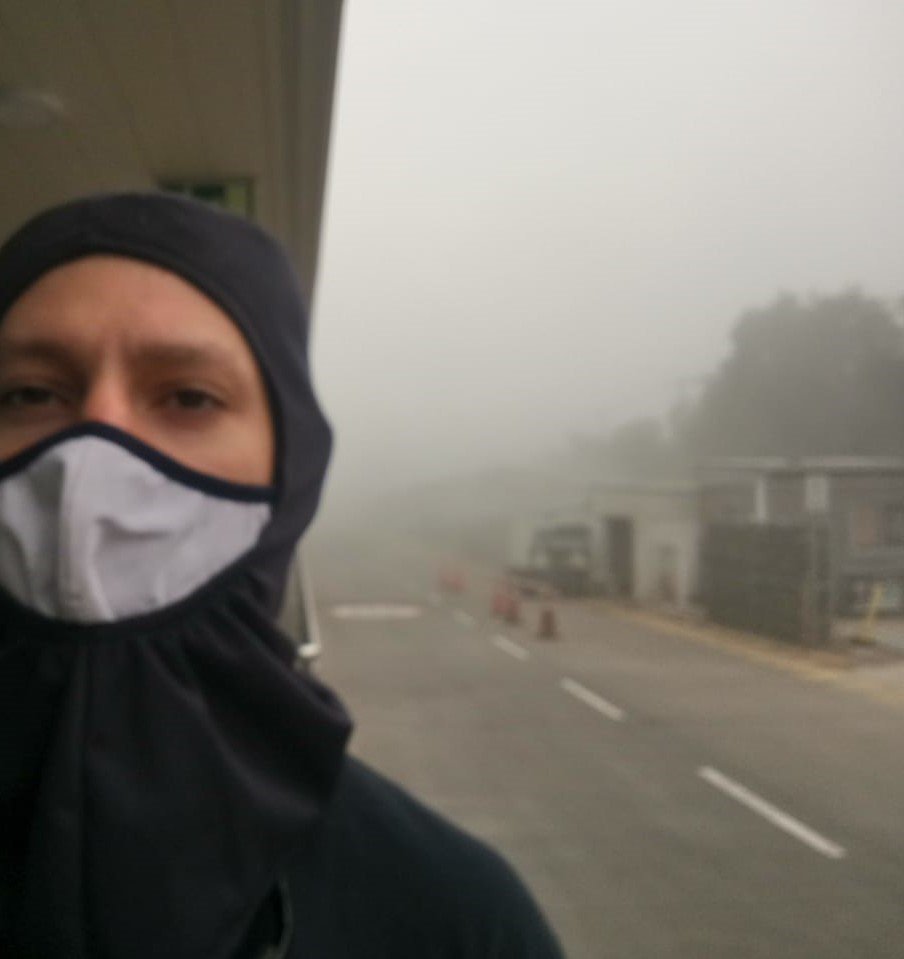 Aun seguia el clima frio / The cold weather was still
Cuando llegamos al trabajo estaba totalmente nublado aparte en la oscuridad no se veía bien ni siquiera las personas, ya cuando aclaro el dia aun se encontraba nublado y el frio estaba un poco mas alto ya había 7 °C (grados celcius). De hecho ya de regreso se había todavía una leve neblina en los alrededores de Santiago de Chile.
When we got to work it was totally cloudy apart in the dark not even people looked good, since when the day was clear it was still cloudy and the cold was a little higher since it was 7 ° C (degrees celcius). In fact, on the way back there was still a slight mist around Santiago de Chile.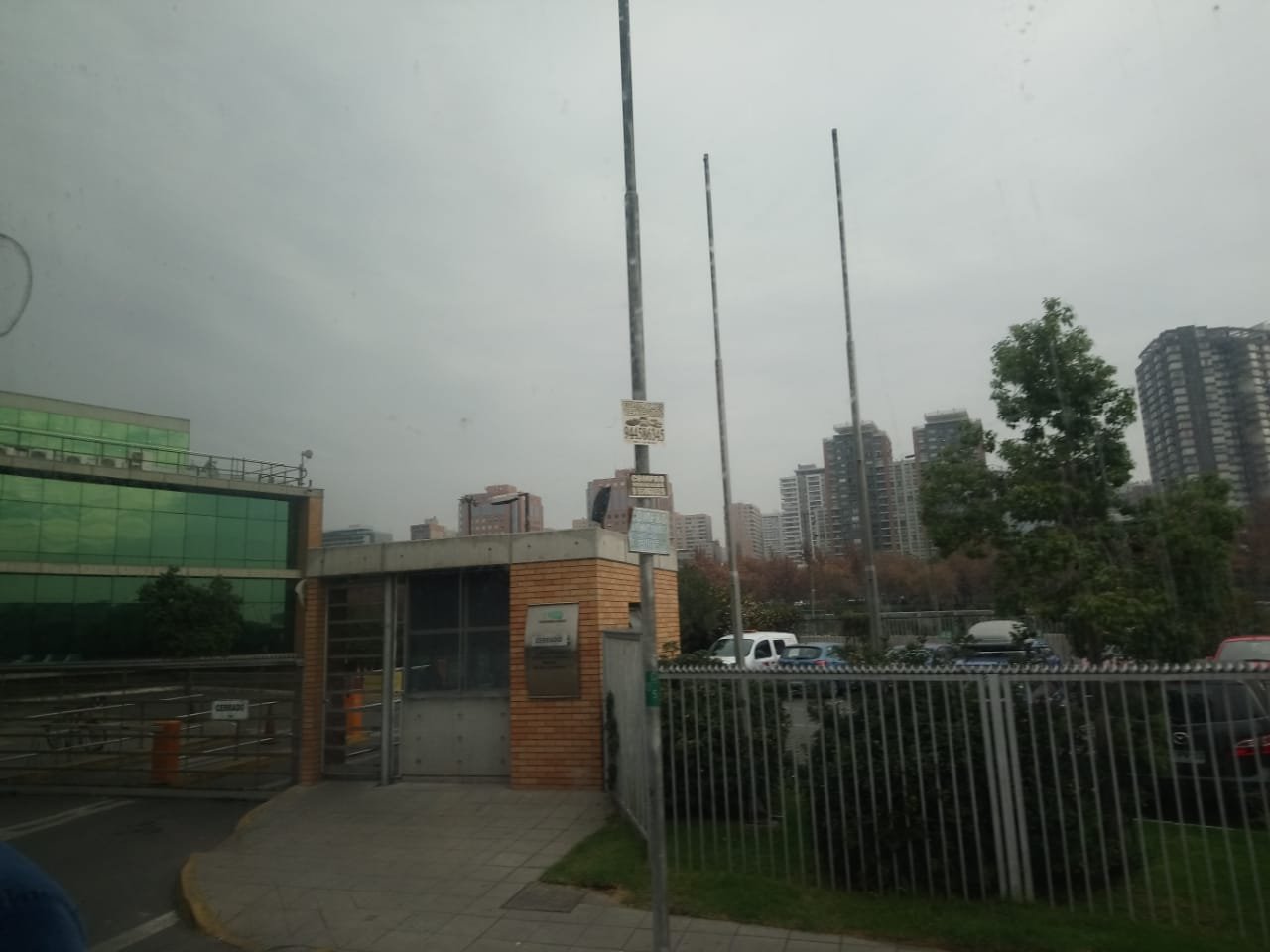 Frio en Santiago de Chile / Cold in Santiago de Chile
Por lo que fue de verdad un dia totalmente MUY FRIO !
So it was truly a VERY COLD day!
---
---
SÍGUEME EN INSTAGRAM
FOLLOW ME ON INSTAGRAM