Today's #SPedition is about İlkay Gündoğan!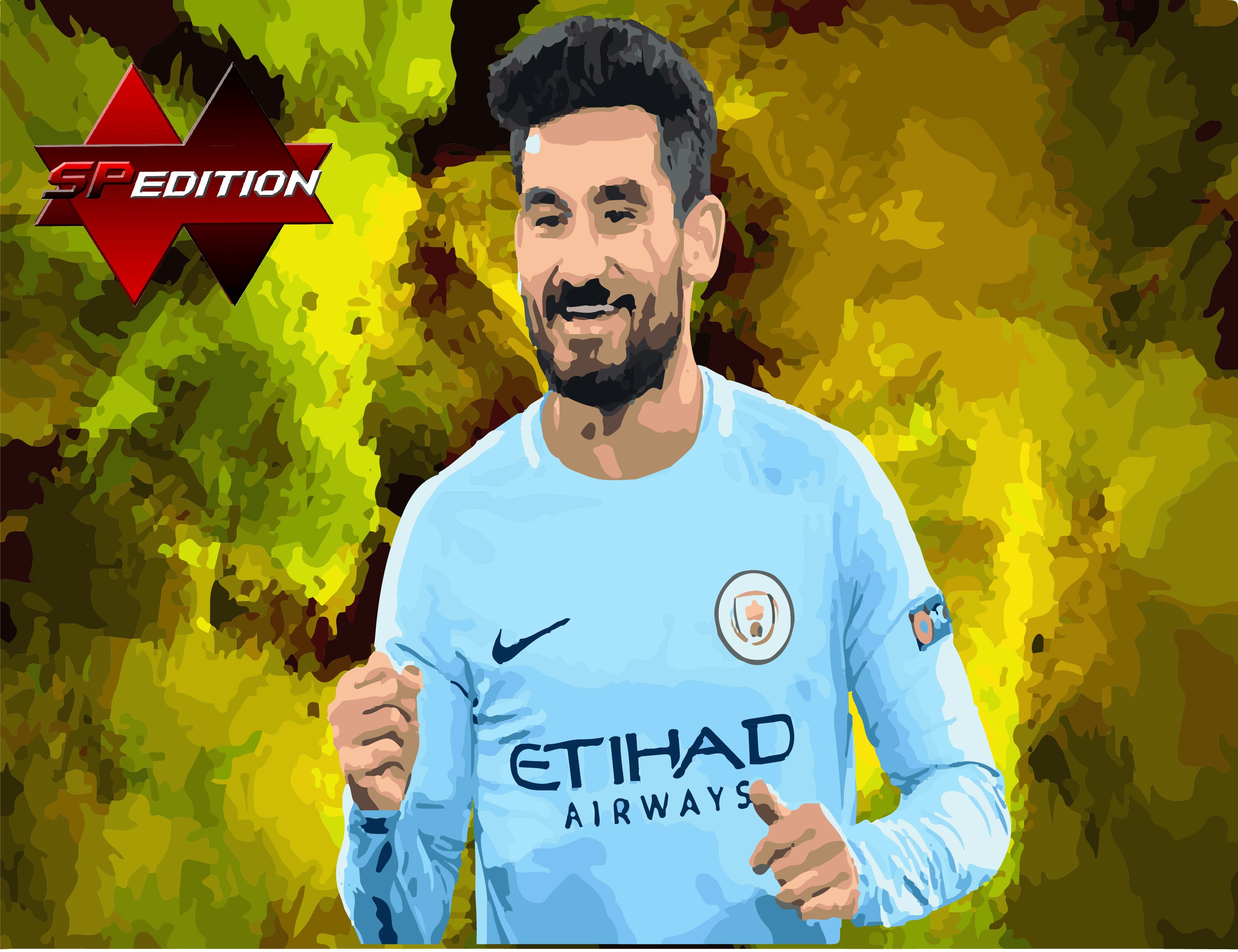 He made his debut in the Bundesliga in 2009 with the 1.F.C Nürnberg. And thanks to his very good season, he signed for Borussia Dortmund in 2011, in his second season he became important for the tactical system of Jurgen Klopp, he does not stand out for scoring goals, but for his capacity of association and distribution of the ball in the field, very important factor for Dortmund to reach the final of the Champions League that season.
    Besides that it was obviously essential for Dortmund to achieve the double league and cup in 2012, unfortunately Gundogan has been affected a lot by injuries, which prevented the progress of his career at certain times. in 2016 The card for Manchester City being this the first incorporation of Guardiola at the head of the club, also affected at certain times by injuries.
Now let's go with the #Clues so you can guess who the next player will be:
Right Wing
youth of Southampton
very good on free kicks
Thanks for reading! :)

   Debuto en la Bundesliga en 2009 con el 1.F.C Nürnberg. Y gracias a su muy buena temporada, el ficha por el Borussia Dortmund en el 2011, en su 2da temporada se volvió indispensable para el sistema táctico de Jurgen Klopp, no destaca por meter goles, pero si por su capacidad de asociación y distribución del balón por el campo, factor muy importante para que el Dortmund llegara a la final de la Champions League esa temporada.
   Ademas que obviamente fue fundamental para que el Dortmund consiguiera el doble te Liga Y copa en 2012, lastimosamente a Gundogan le han afectado mucho las lesiones, lo que evito el progreso de su carrera en ciertos momentos. en 2016 El ficha por el Manchester City siendo esta la primera incorporación de Guardiola al mando del club, también afectado en ciertos momentos por las lesiones.
Ahora vamos con las #Pistas para que puedan adivinar el siguiente jugador:
Extremo Derecho
canterano del Southampton
Muy bueno en los tiros libres
Gracias Por Leer! :)