Pocas veces coloca alguna imagen mía en esta plataforma, prefiero usar los emojis (aunque no se parece mucho a mi je, je, je)... pero esta foto que mi hermana me ha tomado con mi teléfono he querido compartirla. Fus captada en la parte alta de Sur de Bogotá, una zona llamada Tres Reyes, en la que se puede apreciar buena parte de la ciudad, en pleno esplendor.
Few times I put some image of me on this platform, I prefer to use emojis (although it doesn't look much like my he, he, he) ... but this photo that my sister has taken with my phone I wanted to share. Fus captured in the upper part of South Bogota, an area called Tres Reyes, where you can appreciate much of the city, in full splendor.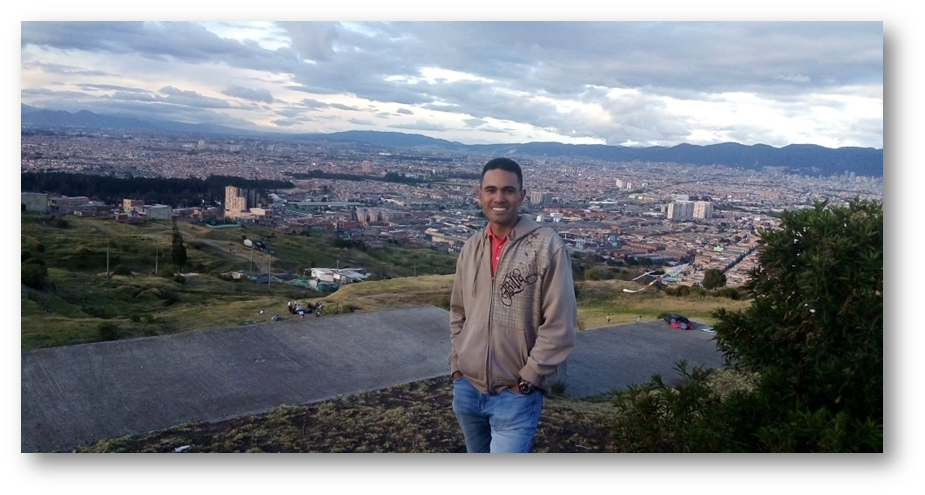 En esta hermosa ciudad puedes disfrutar con frecuencia de unos atardeceres espectaculares, fríos, con mucho viento, pero que provoca contemplarlos.
In this beautiful city you can often enjoy spectacular sunsets, cold, with lots of wind, but it causes you to contemplate them.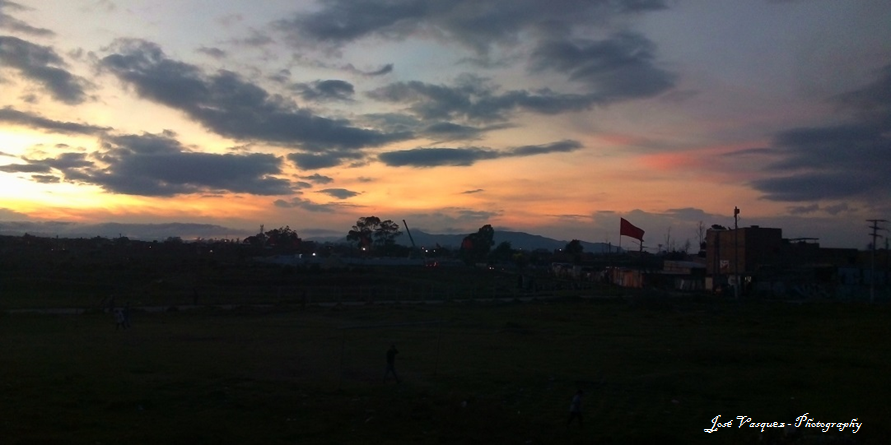 También puedes encontrar arte en cualquier lado, no sólo en los muchos museos que existen, sino en cualquier rincón de la ciudad lo puedes ver, palpar, sentir...
You can also find art anywhere, not only in the many museums that exist, but in any corner of the city you can see it, feel it, feel it...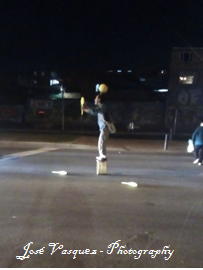 Es una ciudad en la que al igual que en todas partes del mundo puedes encontrar personas que se ganan su vida de distintas formas. Acróbatas, limpia v parabrisas, vendedores.
It's a city where, just like everywhere else in the world, you can find people who earn their living in different ways. Acrobats, windshield wipers, salesmen.
Otro punto importante a resaltar, más allá del tráfico y contaminación que generalmente es lo que resaltan de una ciudad capitalina, es el hecho de que existen una variedad de ecosistemas, facilitado por las condiciones climáticas de la zona.
Another important point to highlight, beyond the traffic and pollution that is usually what stand out from a capital city, is the fact that there are a variety of ecosystems, facilitated by the climatic conditions of the area.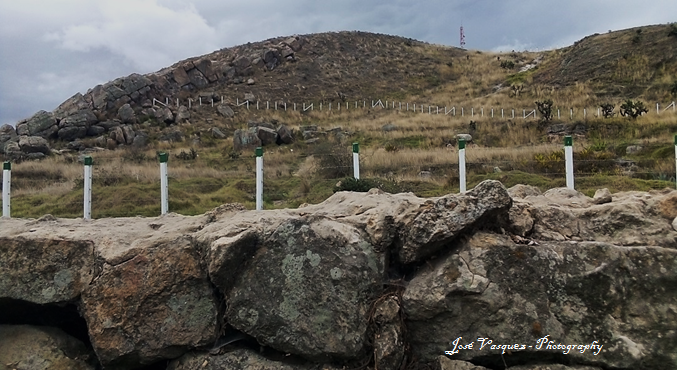 De la misma forma en la que se encuentra un terreno como este, árido, a pocos metros se puede encontrar una zona bellamente poblada de Vegetación, verde, propias para la ganadería.
In the same way in which a land like this is found, arid, to few meters can be found a beautifully populated zone of Vegetation, green, proper for the cattle ranch.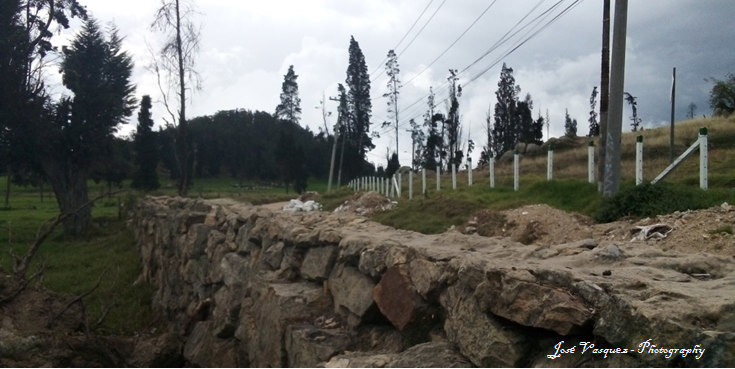 Hay mucha vegetación, por todos lados, por suerte, la cantidad y variedad de flores también es impresionante, en cualquier lado surgen, crecen, muchas de ellas he podido compartirlas a través de esta plataforma.
There is a lot of vegetation everywhere, luckily, the quantity and variety of flowers is also impressive, on any side arise, grow, many of them I have been able to share through this platform.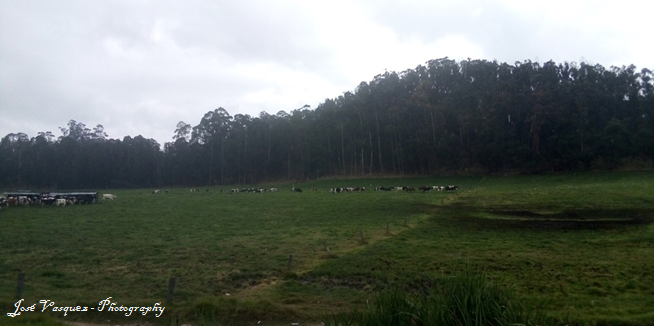 Por lo pronto me despido, esperando que estas imágenes compartidas sean de su agrado, mi trabajo me permite circular por buena parte de la ciudad y cuando puedo no pierdo la oportunidad de captar algunas fotos para hacerlas eternas en Steemit.
For now I say goodbye, hoping that these shared images are to your liking, my work allows me to circulate around much of the city and when I can not miss the opportunity to take some photos to make them eternal in Steemit.
Nota: Todas las imágenes fueron captadas con mi teléfono Huawei Y5.
Note: All images were captured with my Huawei Y5 phone.

Los invito a ser parte de