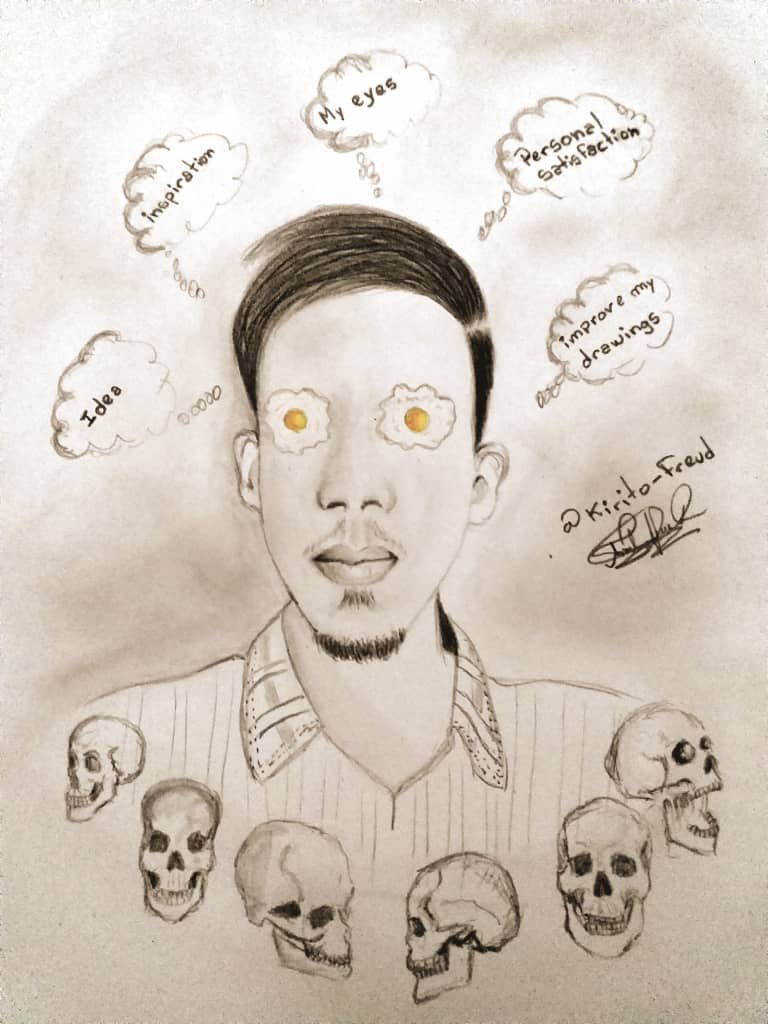 Este dibujo es muy gracioso para mi porque representa el después de haber hecho un dibujo, mis pensamientos y mis ojos siempre digo que quedan como huevos fritos. Al final siempre me gusta sentirme satisfecho con mis creaciones, hay casos en que me digo a mi mismo que debo seguir mejorando y no por mas que un dibujo quede perfecto sino que me haga sentir satisfecho con lo que imagine que seria.
Por lo general me gusta dibujar en lápiz grafito, aunque no dejo de lado los colores, este dibujo tomo 2 horas hacerlo y fue como verme en el espejo. Espero que sea de tu gusto, pueden dejarme un comentario con sus propuestas para dibujar, ustedes son mis motivadores para seguir haciendo lo que hago y cultivando mi pasión.
This drawing is very funny for me because it represents the after drawing, my thoughts and my eyes always say that they are like fried eggs. In the end I always like to feel satisfied with my creations, there are cases in which I say to myself that I must continue improving and not for more than a drawing is perfect but that makes me feel satisfied with what I imagine it would be.
Usually I like to draw in graphite pencil, although I don't leave out the colors, this drawing took 2 hours to do and it was like seeing myself in the mirror. I hope you like it, you can leave me a comment with your proposals to draw, you are my motivators to continue doing what I do and cultivating my passion.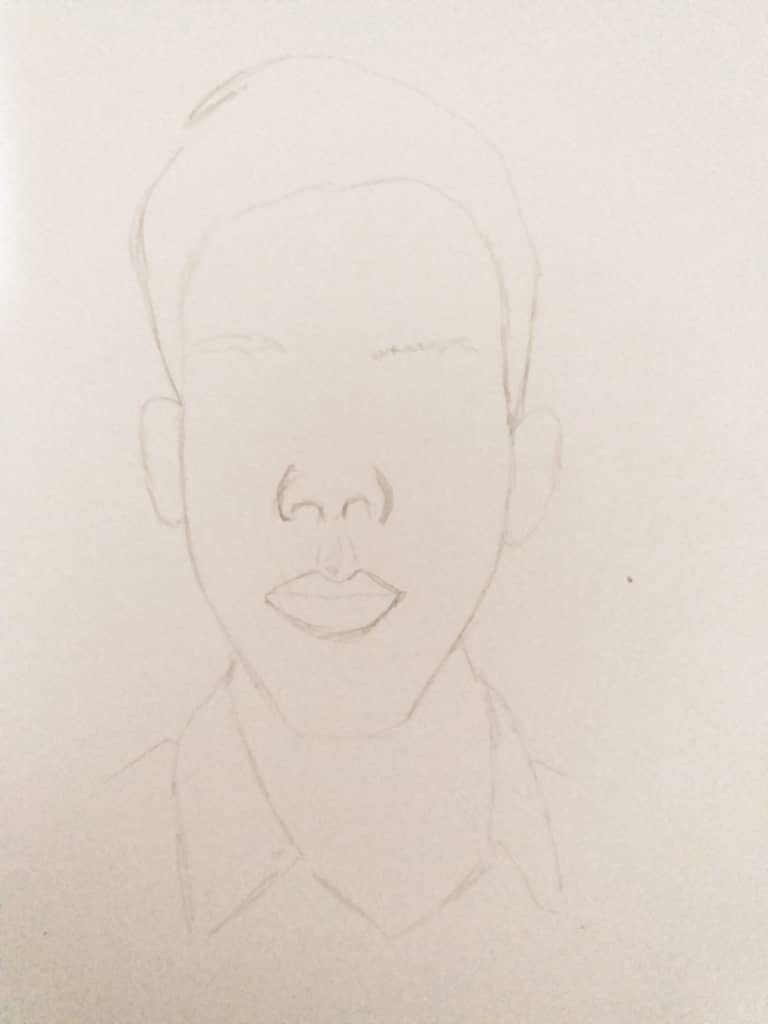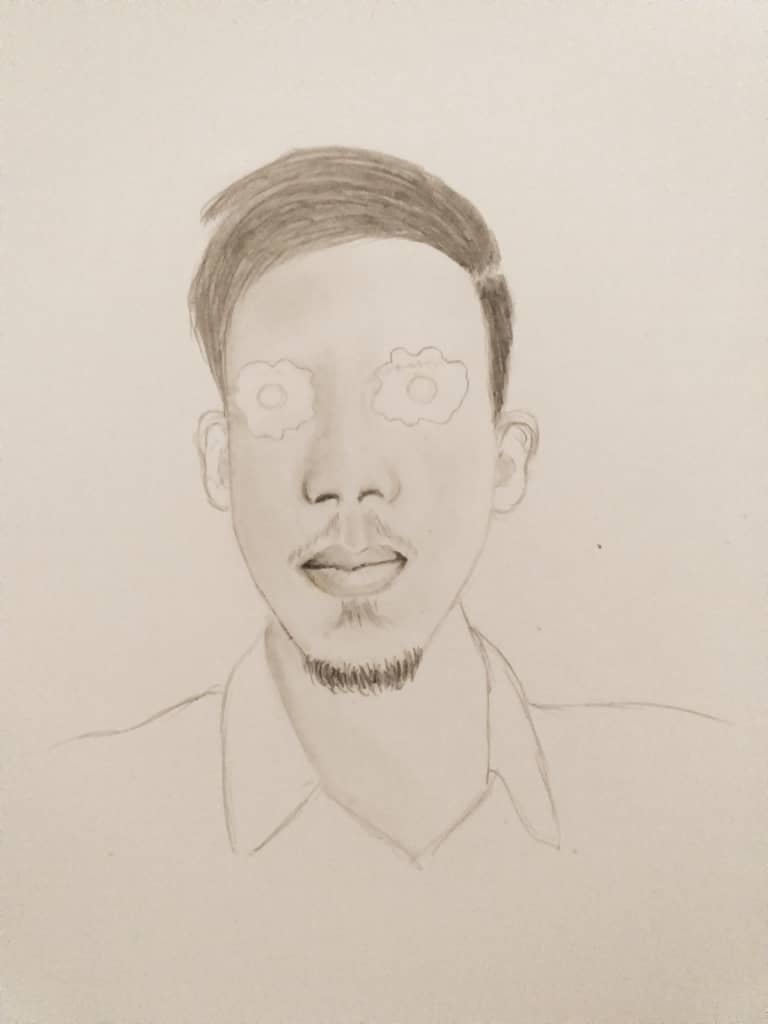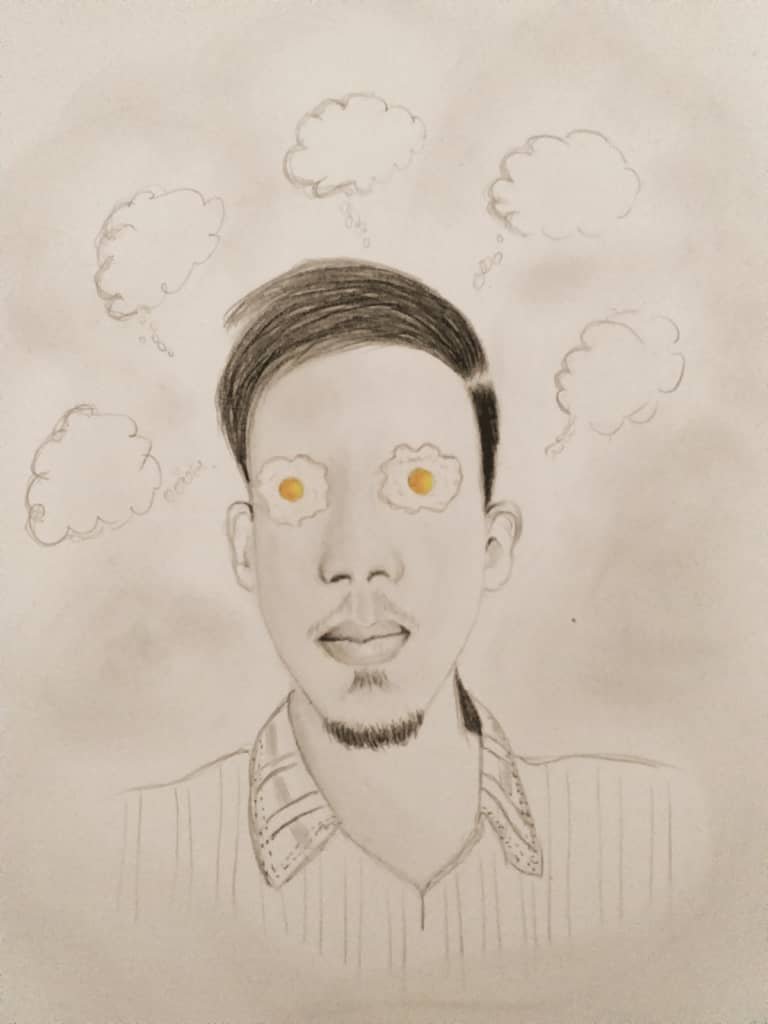 Gif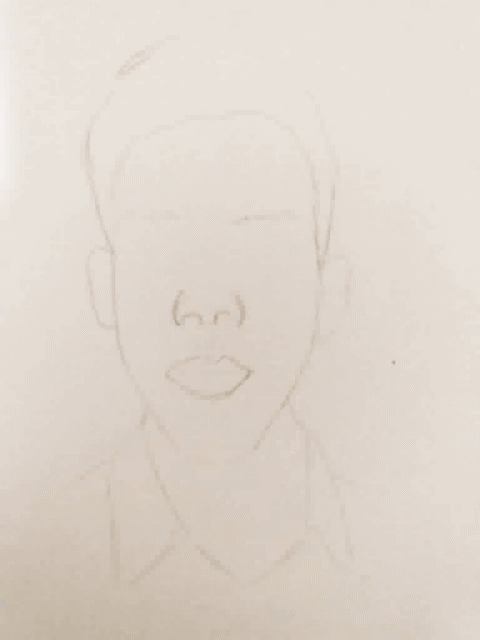 Thank you for accompanying me in this evolutionary process.