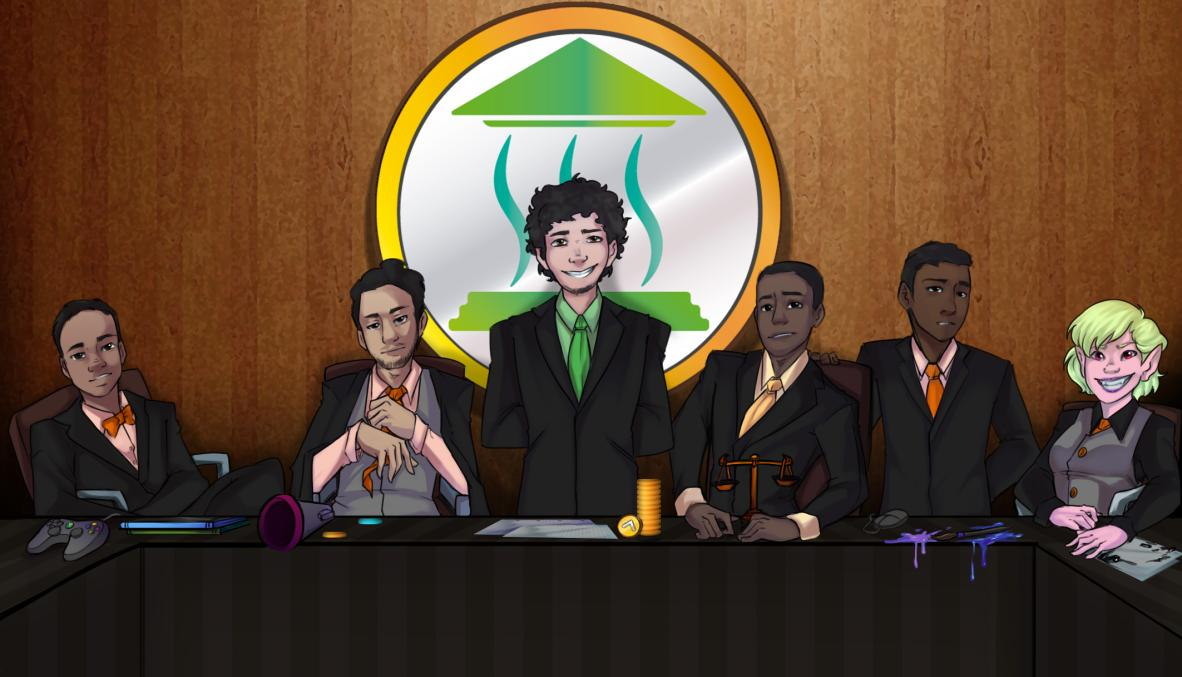 ¡Albricias republicanas a todos nuestros ciudadanos!
En esta oportunidad abarcaremos el reporte de Votos legislados del proyecto de @larepublica. Iniciamos esta actividad con la finalidad de apoyar al contenido excepcional y original que agregue valor a la cadena de bloques de Steemit.
Quiero agradecer a todos los ministros de nuestra amada República por las labores precedidas al momento de legislar y debatir en una sesión extraordinaria que post elegiríamos y el por qué lo haríamos.
Republican greetings to all our citizens!
In this opportunity we will cover the report of the Legislative Votes of the @larepublica project. We initiated this activity in order to support exceptional and original content that adds value to the Steemit block chain.
I would like to thank all the ministers of our beloved Republic for the work that preceded the time to legislate and debate in an extraordinary session that we would post elect and why we would do so.

También merecen una especial mención nuestros delegadores principales:
✅ @beanz quien es la mayor benefactora de nuestro proyecto. Ella se encarga de delegar su poder de voto a un proyecto llamado, Energía Votánica iniciado por nuestro gran aliado @nnnarvaez. Él nos ha permitido delegar votos de 10%, 20% y 30% a los posts publicados en nuestro canal de Vitrina de votos en la el servidor de discord de la República.
✅ @blackliberal agradecemos también los esfuerzos de nuestro presidente, quien está comprometido con la excelencia y el trabajo duro de todas las personas que comparten sus publicaciones con el servidor de @larepublica. Por los momentos nuestro presidente está delegando votos del valor de 0,1$ estando en 100%, gracias a la delegación recibida por @krnel. Además nuestro jefe de estado está buscando contenido de calidad excepcional para ser compartido en el servidor de @c-squared donde @vadimlasca y @elfranz se encargan de revisarlo de acuerdo a los standares prestablecidos en su discord.
Special mention should also be made of our main delegates:
✅ @beanz who is the biggest benefactor of our project. She is in charge of delegating her voting power to a project called, Voter Energy initiated by our great ally @nnnarvaez. He has allowed us to delegate votes of 10%, 20% and 30% to posts published on our Showcase of Votes channel on the Republic's discord server.
✅ @blackliberal also thanks the efforts of our president, who is committed to the excellence and hard work of all the people who share his publications with the @larepublica server. For the time being, our president is delegating votes of $0.1 in the amount of 100%, thanks to the delegation received by @krnel. In addition, our head of state is looking for content of exceptional quality to be shared on the @c-squared server where @vadimlasca and @elfranz are in charge of reviewing it according to the standards preset in their discord.

Los Votos legislados del dia Lunes 25/06 hasta el domingo 01/07.
The Legislated Votes from Monday 25/06 to Sunday 01/07.
Alentamos a todas los steemians, proyectos de curación y witnesses de apoyar al contenido publicado en este documento, debido a que los autores que presentamos, son autores que están comprometidos con la blockchain y sus contribuciones son invaluables.
We encourage all steemians, healing projects and witnesses to support the content published in this document, because the authors we present are authors who are committed to blockchain and their contributions are invaluable.



Agradecemos a nuestros Ministros @tyronee y @kookyan por las labores presididas en la elaboración de este documento.
Todas las ilustraciones de este post fueron creadas por nuestra Ministro de Artes y Cultura @kookyan