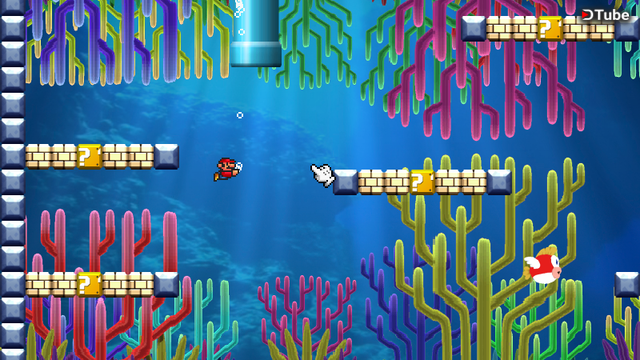 ---
Hola comunidad Steemians :) Este video trata sobre el cuarto nivel del video juego que estoy haciendo dentro de un programa editor llamado SMBX 1.4.4 La cual, sirve para editar mundos y niveles con los graficos de los juegos de Super Mario Bros de Super Nintendo. Pero además también, se pueden reeditar los graficos y poner de otros videos juegos o propios. Aunque tiene ciertos límites, es un editor que ah avanzado mucho y se pueden lograr muchisimas cosas. Iré subiendo más niveles en el transcurso de los días.
Hello Steemians :) This video is about the third level of the video game that I am doing within a program called SMBX 1.4.4 which is used to edit worlds and levels with Super Nintendo Super Mario Bros graphics. But you can also edit the graphics and replace with other videos games or own games. It is an editor that has advanced a lot and many things can be achieved. I will go up more levels over the course of the days.
El programa Super Mario Bros X (SMBX) 1.4.4 viene por defecto, con elementos de los juegos de Super Mario bros, Super Mario Bros 2, Super Mario Bros 3, Super Mario World y algunos elementos especiales de otros juegos como Metroid, y Zelda.
Este es un ejemplo de una de las interfaces del editor, y una Imagen simple y rápida de lo que se puede lograr en poco tiempo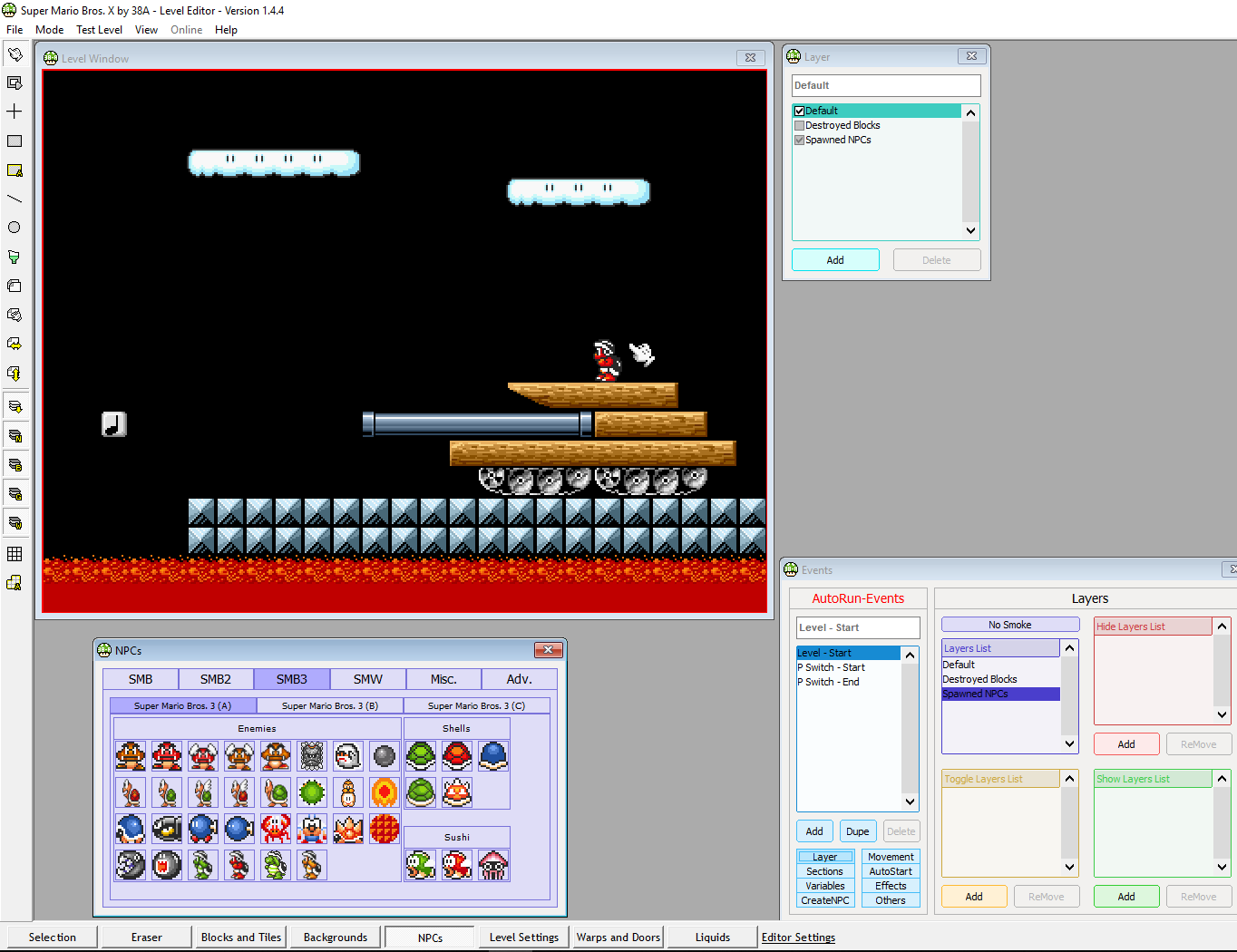 Puedes meter varios elementos, background (fondo), bloques (ladrillos, terreno,etc...), npc (enemigos, amigos, etc...) Sonidos, música, todos juntos en un nivel, y de cualquier tipo de video juego externo y propio.
Acá una imagen con graficos extraídos de juegos más recientes de mario, y propios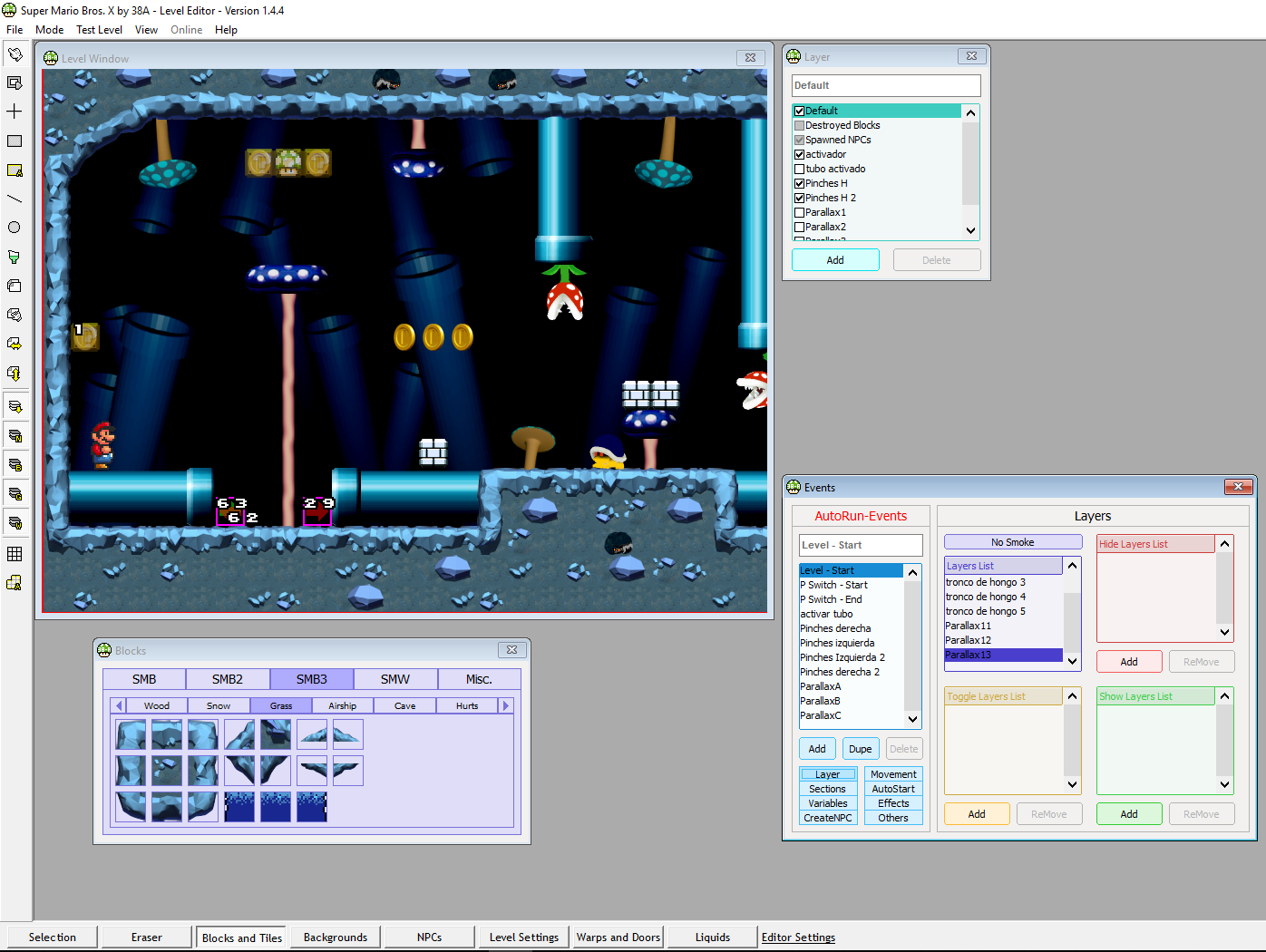 Este programa se puede usar tanto para editar cómo para jugar niveles y mundos editados. Bueno, en el principio del post dejo un video de mi proyecto.
En la descripción de este video trailer están los enlaces de descarga del mundo 1, contiene alrededor de 9 niveles. Eh puesto por separados los links; hay un link del programa editor, un link del parche y un link con el programa ya parcheado y con mi juego. Hay una versión en español y una en ingles. Que tengan buena semana c: