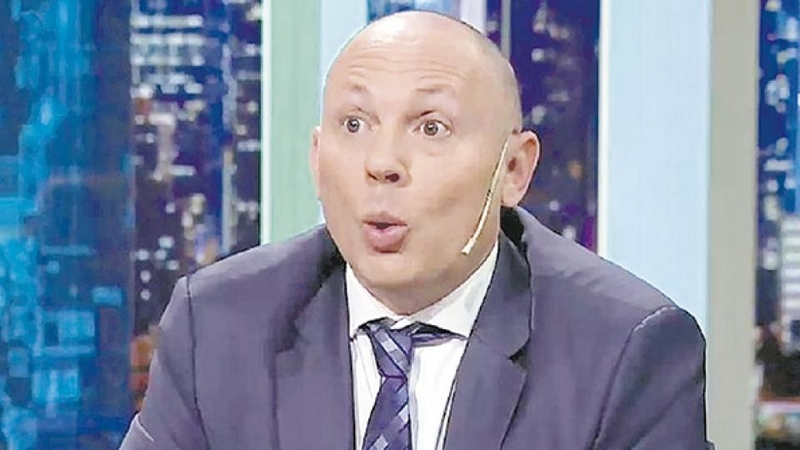 Pido disculpes for haber ponido el tag #spanish era un error
https://www.pagina12.com.ar/174678-la-fortuna-oculta-de-marcelo-d-alessio
Oh Snap!
So you'll recall the story - D'alessio the lawyer from the Argentine Federal prosecutor's office, caught red-handed extorting money from a businessman, with definite evidence that he acted on behalf of his boss, the Federal prosecutor Stornelli. Well, Stornelli decided to throw D'Alessio under the bus to save himself. Yesterday, D'Alessio's mansion in the exclusive district of Puerto Madero was raided, on grounds of "lavado de dinero originado en narcotráfico" or "laundering of money originating in drug trafficking", thanks to a warrant from one of the few uncorrupted judges remaining in Argentina. And what they found was an eye-popping stash.
Phat Loot!
Ten luxury cars, (including a top-end Range Rover worth $100,000), two very expensive motorcycles, a collection of 50 luxury watches, (one of which is worth $200,000), and a large powerboat. The search is still ongoing, and I have a feeling there's more to be found, because when the cops started searching D'Alessio's garden with metal detectors, he went apeshit, insisting that they must not do that because his three dogs are buried there. Uh huh. Dogs. Right.
Before This...
The day before yesterday, they raided D'Alessio's other house, where they found a small arsenal of weapons, credentials of the US Drug Enforcement Administration, bulletproof vests marked FBI, and various other embarrassing objects, but nothing like this treasure trove.
Just how did you PAY for all this, sir?
Now keep in mind, my friends, this man is just a lawyer at the prosecutor's office in a third world country. A lifetime worth of his salary wouldn't pay for half of the assets revealed thus far.
But stay tuned, this just keeps getting better!
Original story in Castellano at
https://www.pagina12.com.ar/174678-la-fortuna-oculta-de-marcelo-d-alessio
photo at top of article courtesy of Pagina12, in the article linked directly above