Hola Steemians.
Hoy he querido expresar mi malestar y preocupación por los hechos ocurridos en mi País, Venezuela. El jueves 7 de marzo a las 05:00 de la tarde ocurrió un Apagón en todo el territorio nacional, lo cual originó un efecto domino; pues, se suspendió el suministro de agua y los servicios de telecomunicaciones quedaron interrumpidos. En el primer apagón del día jueves, en el lugar donde vivo, quedamos sin energía eléctrica por algo más de 10 horas y en el segundo apagón del día sábado 9 de marzo hasta el domingo fueron 20 hora, talvez se escuche muy alarmante; sin embargo debo decir que en la ciudad donde yo radico fuimos los menos afectados; pues, estoy a escasos 70 Km de la Central Hidroeléctrica Simón Bolívar "Guri". Pero hay zonas en Venezuela que se quedaron por más de 90 horas sin electricidad, lo cual originó muchas pérdidas humanas y materiales. 😢
¡No estamos en guerra!, ¡somos un País Bendecido por Dios! y sin embargo Venezuela se cae a pedazos 😟. Y realmente no quiero entrar en el tema político y decir que la culpa es de este o de aquel, más bien quiero pedir a la gran comunidad de SteemIt que nos incluyan en sus oraciones y plegarias 🙏 para que Venezuela vuelva a ser ese País Grande, Prospero y amante de la Justicia y la Verdad.
Para esta obra utilicé:
Cartulina Azul Marino.
Lápiz de color Plateado.
Lápiz de color Negro.
Pintura al Frío color Blanco.
Hey, Steemians.
Today I wanted to express my unease and concern about the events that took place in my country, Venezuela. On Thursday, March 7, at 5:00 p.m., an outage occurred throughout the national territory, which caused a domino effect; therefore, the supply of water was suspended and telecommunications services were interrupted. In the first blackout on Thursday, in the place where I live, we were without electricity for a little more than 10 hours and in the second blackout from Saturday March 9 until Sunday were 20 hours, perhaps heard very alarming, however I must say that in the city where I live we were the least affected, because I am just 70 km from the Hydroelectric Power Station Simón Bolívar "Guri". But there are areas in Venezuela that were left without electricity for more than 90 hours, which caused many human and material losses.😢
We are not at war! We are a country blessed by God! and yet Venezuela is falling apart 😟. And I really don't want to go into the political issue and say that this or that one is to blame, but rather I want to ask the great community of SteemIt to include us in their prayers and prayers 🙏 so that Venezuela may once again be that Big Country, Prosperous and lover of Justice and Truth.
For this work I used:
Navy Blue Cardboard.
Silver colored pencil.
Black colored pencil.
White Cold Painting.
---
Arte Final (Final Art)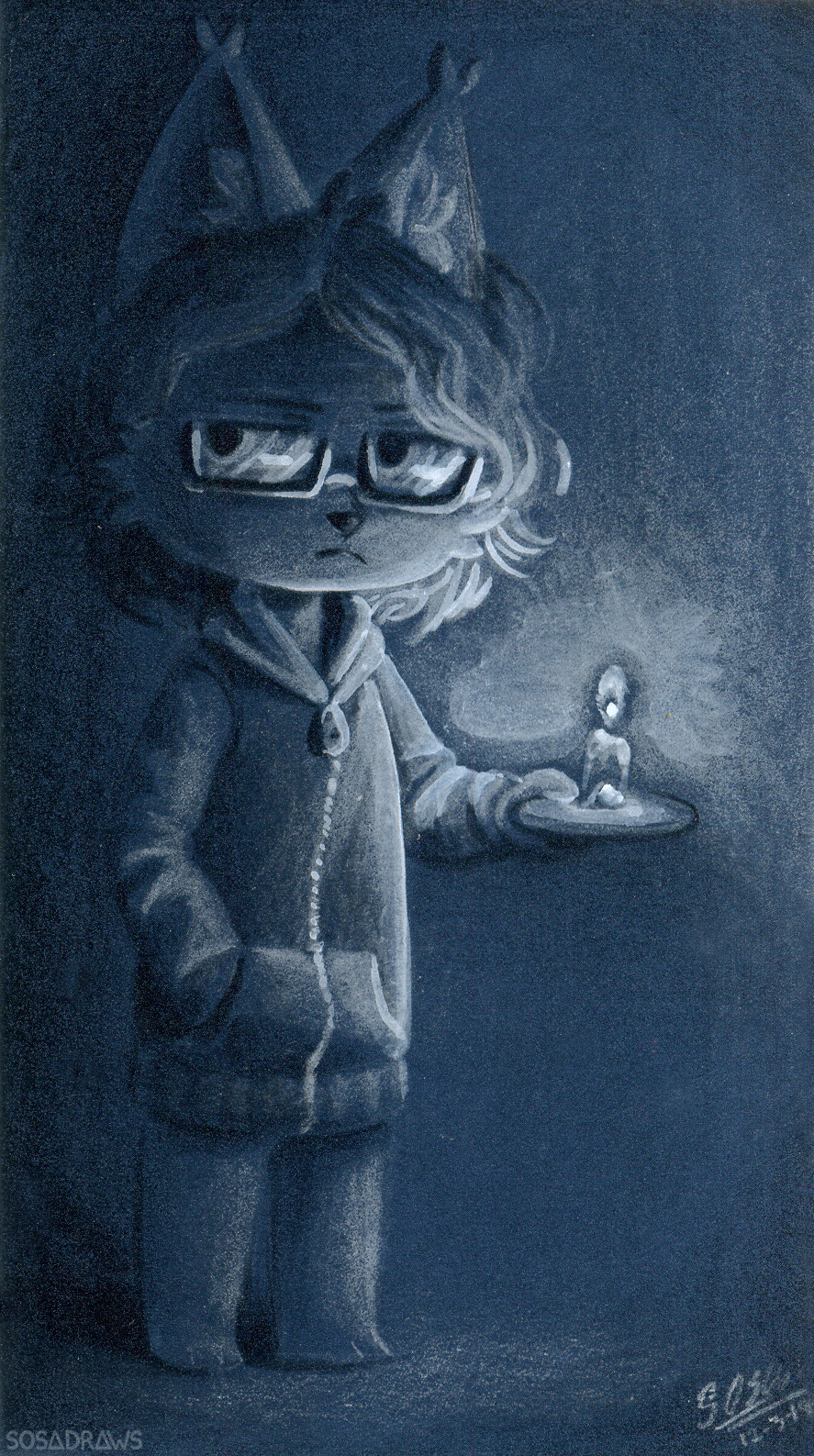 Memoria fotográfica (Photographic memory)
Gracias por visitar mi publicación
Thank you for visiting my publication