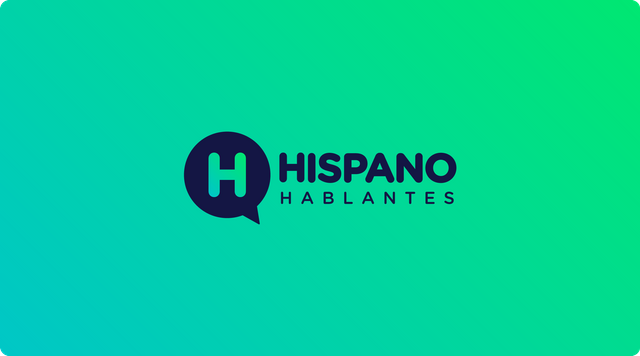 A little over 1 week ago, we created a new token for the Spanish community: Spaco. In this post i would like to explain the economics behind Spaco and the Spaco miner: Spacom.
First off, how can you get Spaco and what can you do with it. On our website www.spanish-tribe.com we publish every post that is written on Steemit with the tag "spanish". So if you write a post on Steemit and use the tag "spanish", your post also appears on our website and you can receive upvotes, just like on Steemit, but in Spaco, not in Steem.
Unlike Steemit, the post earnings on www.spanish-tribe.com are divided evenly between the author and the curator. So 50% of the post earnings go to the author and 50% go to the curator. This means that curating is much more profitable than on Steemit and every vote given basically pays off twice compared to Steemit. When you receive your post earnings you can use your Spaco to powerup (stake) which increases your Spaco Power, which in turn gives you a stronger vote, which again leads to more curation earnings. You can also chose to sell your earned Spaco on the Steem Engine internal market (www.steem-engine.com) for Steem. We hope we can encourage you to stake your Spaco, but the choice is yours.
The second way you can earn Spaco is by investing in the Spaco miner token, which is called Spacom. Every day new Spaco are mined and 50% of those new Spaco go to the reward pool and the other 50% goes to the owners of the miner tokens. The amount of Spacom that can be issued is limited at 500, which means that owning Spacom gives you a daily passive income in Spaco.

After the airdrop (which is now closed) 100 miners will be owned by the airdrop participants. Our team members (all from established Spanish community projects) will own 25 miners. Another 25 miners are for @news-today for founding & funding this project and 50 miners will remain in the @spanish-tribe account and will be used for giving delegations to community members. At the moment 42 miners have been sold in the airdrop. All unsold miners that remain when the airdrop ends will be listed for sale on Steem-Engine at a price above the 100 steem we are asking for 1 Spacom during the airdrop period. After the airdrop we will give away 10 miners each month to community members that added value to Hispanohablantes.
So, what is the value of 1 Spaco?
That is the million dollar question and there is no easy answer to that question. The market will decide what value people attribute to the Spaco token and a big part of that has to do with commitment within the Spanish community. If we as a commmunity embrace Spaco and atleast for some part powerup our Spaco earnings, we create a demand and by doing so, give value to the token. On the other hand, if we all sell off our earned Spaco at any price we can get, we show that we as a community do not value our own token. And if we don't value our own token, then you can be sure that potential investors will not either.
We are trying very hard to get the Spanish community involved. We are delegating Spaco to as many quality projects within the Spanish community as we can find. We are delegating to individual users who show an interest in this project and we will continue to do so until a majority of the community actively votes with Spaco and we see mass curating efforts. In fact more than 85% of all Spaco will find its way into the community in the form of delegations or staked Spaco. We do this because we believe this is the only way we can truly make Spaco of the community and the only way we can truly make it work for the Spanish speaking Steemians.
But in the end it is up to you. We can place the ball in front of the goal, but it is up to you, the Spanish speaking community, to make the goal.
At the moment there are 3.5 million Spaco in circulation. 85% of these will go to the community. Atleast 1.5 million Spaco will be delegated to individual users. If you want to be one of the first to receive a delegation, please comment this post and tell us what you think of and expect from this project. Every comment receives a minimum delegation of 500 spaco for life. Have you bought (part of) a miner, let us know in the comments and you receive a higher delegation + 1.250 in staked Spaco for every 0.25 Spacom you bought.
If you know a Spanish community project, which you feel deserves a delegation, let us know in the comments and we will look at it and support it if it meets our standards. Please resteem this post, please talk about Spaco in Spanish speaking discords, please tell your friends to give their opinion and claim their free delegation for life. In short, please help us in making Spaco and www.spanish-tribe.com the tool that truly unites the Spanish community and gives the Spanish vote the strength it deserves.
The airdrop ends sunday the 11th of August. You still have the chance to buy some Spacom (every little bit counts) for the reduced airdrop price and receive staked Spaco as a bonus.
Here is the list of well known projects we are giving 50.000 SPACO POWER in delegation in order to empower the Spanish Speaker Community.
@votomasivo https://discord.gg/9uSeNGv
@la-colmena https://discord.gg/HRrpAq
@emeeseese https://discord.gg/GKgvw9E
@templo https://discord.gg/7BPfj6
@radiosteemit https://discord.gg/9uSeNGv
@celfmagazine https://discord.gg/HpJyAVS
@radaquest https://discord.gg/DqtacWX
@Acropolis https://discord.gg/5vW7D4
@mayvileros https://discord.gg/86y7UkN
More communities joining as we speak.
To learn more about this initiative, visit the Discord servers of the communities listed.