The friendly neighbor / El amistoso vecino
---
Greetings to the Steemians community, following the trend of heroes, today I bring you a very special character, the friendly neighbor spiderman, a customized version of the Spiderman Multiverse of Sony Pictures, in this I wanted to put into practice a galaxy drawing effect that I have been studying these days, in addition to using new and improved animations using the application of Adobe After Effects. I hope you like them.
Saludos a la comunidad Steemians, siguiendo con la tendencia de héroes, hoy les traigo un personaje muy especial, el amistoso vecino spiderman, una versión personalizada del Spiderman Multiverse de Sony Pictures, en este quise colocar en práctica un efecto de dibujo tipo galaxia que he venido estudiando estos días, además de usar nuevas y mejoradas animaciones utilizando la aplicación de Adobe After Effects. Espero que sean de su agrado.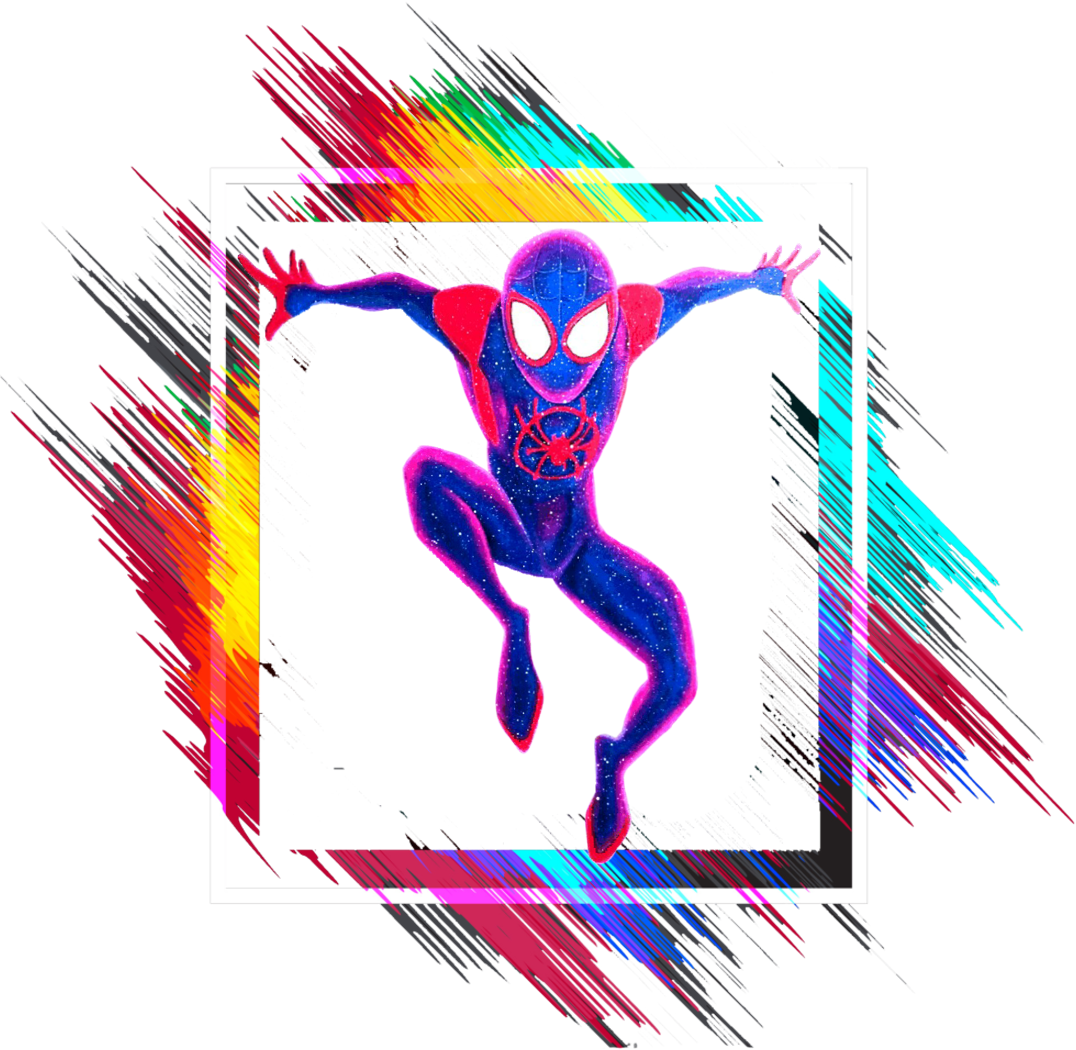 Synopsis / Sinopsis 🎬
---
Young Miles Morales is juggling his life between being a high school student and being Spider-Man. However, when Wilson "the Kingpin" Fisk uses a Super Collider, another Spider-Man of another dimension, Peter Parker, ends up accidentally in the thousands dimension. As Peter trains thousands to become a better Spider-Man, they soon join four other Spider-Man from all over the Spider-Verse including Gwen Stacy, Spider-Man Noir, Peni Parker, and Spider-Ham. As all these colliding dimensions begin to sweep Brooklyn apart, thousands must help the others stop Fisk and return all to their own dimensions.
El Joven Miles Morales está haciendo malabares con su vida entre ser un estudiante de secundaria y ser Spider-Man. Sin embargo, cuando Wilson "el Kingpin" Fisk utiliza un Super Colisionador, otro Spider-Man de otra dimensión, Peter Parker, termina por accidente en la dimensión de miles. Como Peter entrena a miles para convertirse en un mejor hombre araña, que pronto se unen a otros cuatro Spider-Man de todo el Spider-verse incluyendo Gwen Stacy, Spider-Man Noir, Peni Parker, y Spider-Ham. Como todas estas dimensiones chocando empiezan arrasar Brooklyn aparte, miles debe ayudar a los otros detener Fisk y volver a todos a sus propias dimensiones.
Fuente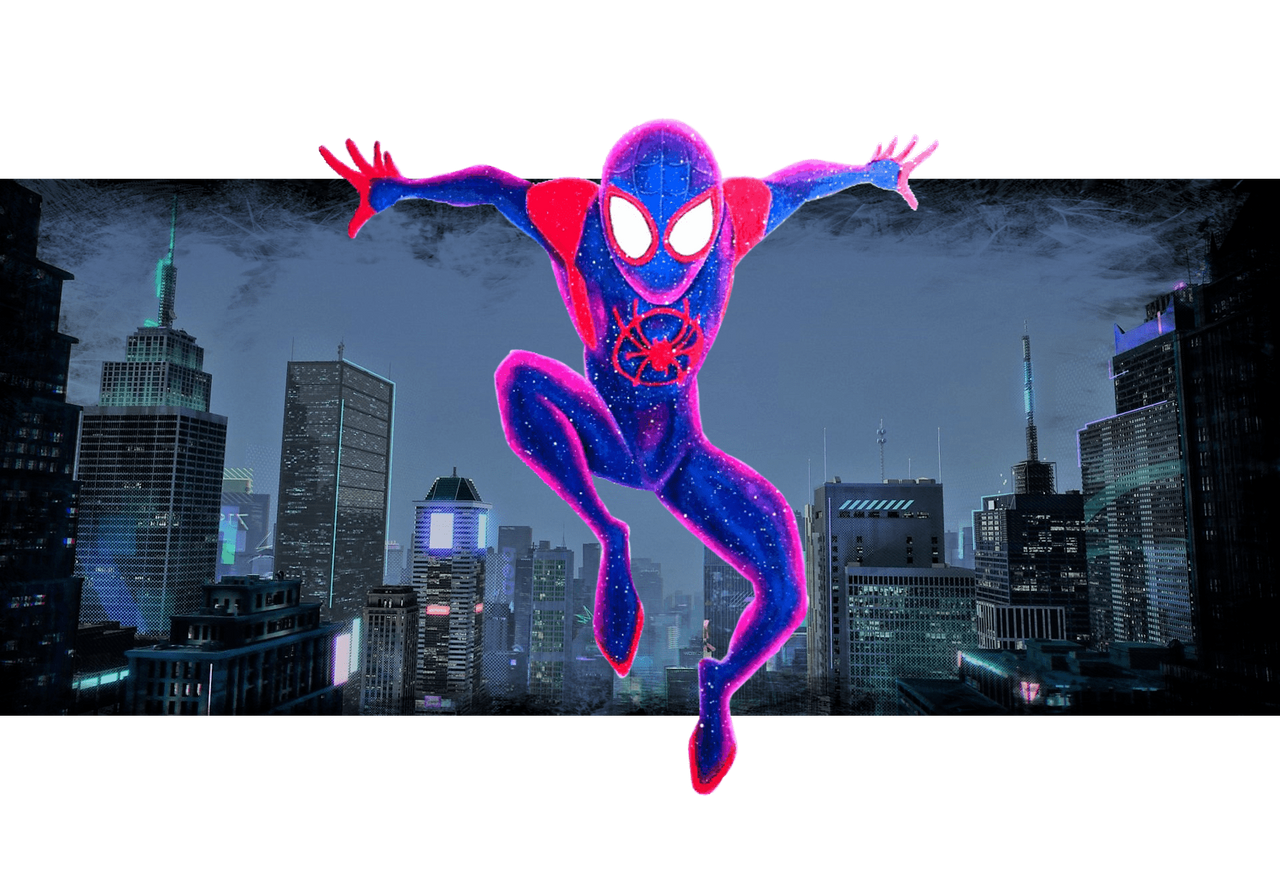 Drawing development / Desarrollo del dibujo ✎
---
To achieve the galaxy effect in this drawing the same technique of superposition of the previous work was used, only varying the distribution and composition of the colors, first applies a base layer of the color Black PC935 and Poppy Red PC922, then apply various layers randomly of the colors Violet PC932, Mulberry PC995, Crimson Red PC924, Violet Blue PC933 and Ultramarine PC902, emphasizing the lighter tones by the edges and dark ones to the center of the character. Black PC935 and White PC938 were used to reinforce brightness and shadows, and Metallic Silver PC949 for the mask viewers. Finally the white paint was applied with the help of a brush or brush of hard bristles passing the fingers slightly over them.
Para lograr el efecto galaxia en este dibujo se usó la misma técnica de superposición del trabajo anterior, solo variando la distribución y composición de los colores, primeramente se aplica una capa base del color Black PC935 y Poppy Red PC922, seguidamente se aplican diversas capas aleatoriamente de los colores Violet PC932, Mulberry PC995, Crimson Red PC924, Violet Blue PC933 y Ultramarine PC902, dando énfasis a los tonos más claros por los bordes y los oscuros al centro del personaje. Se usó el Black PC935 y el White PC938 para reforzar brillos y sombras, y el Metallic Silver PC949 para los visores de la máscara. Finalmente se aplicó la pintura blanca con ayuda de un cepillo o pincel de cerdas duras pasando levemente los dedos sobre ellas.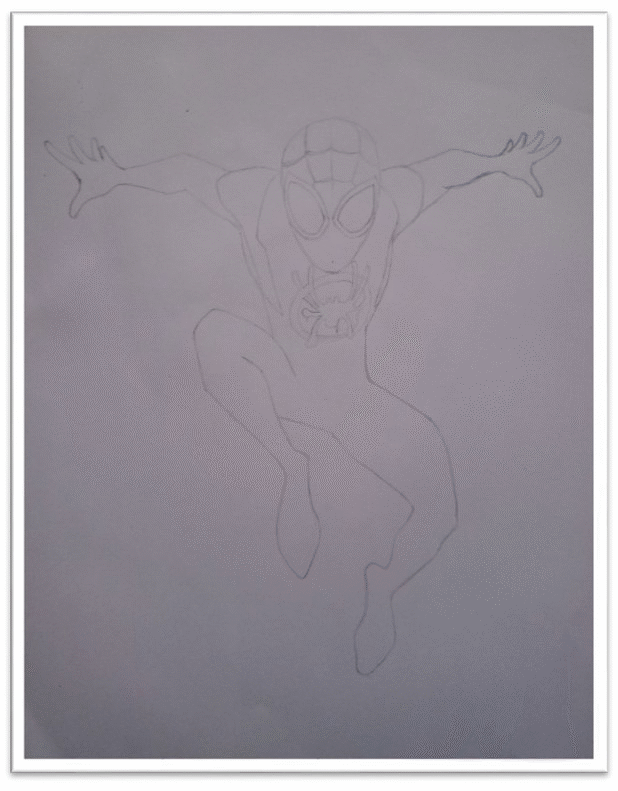 Editing process / Proceso de edición ✂
---
Once the drawing was ready, with the help of Adobe Photoshop, a series of editing processes were used to obtain a separate layer of the drawing from the background, with the intention of applying the animations using Adobe After Effects.
Una vez listo el dibujo, con ayuda del Adobe Photoshop se utilizó una serie de procesos de edición, para poder obtener una capa del dibujo separada del fondo, con la intención de aplicar las animaciones usando el Adobe After Effects.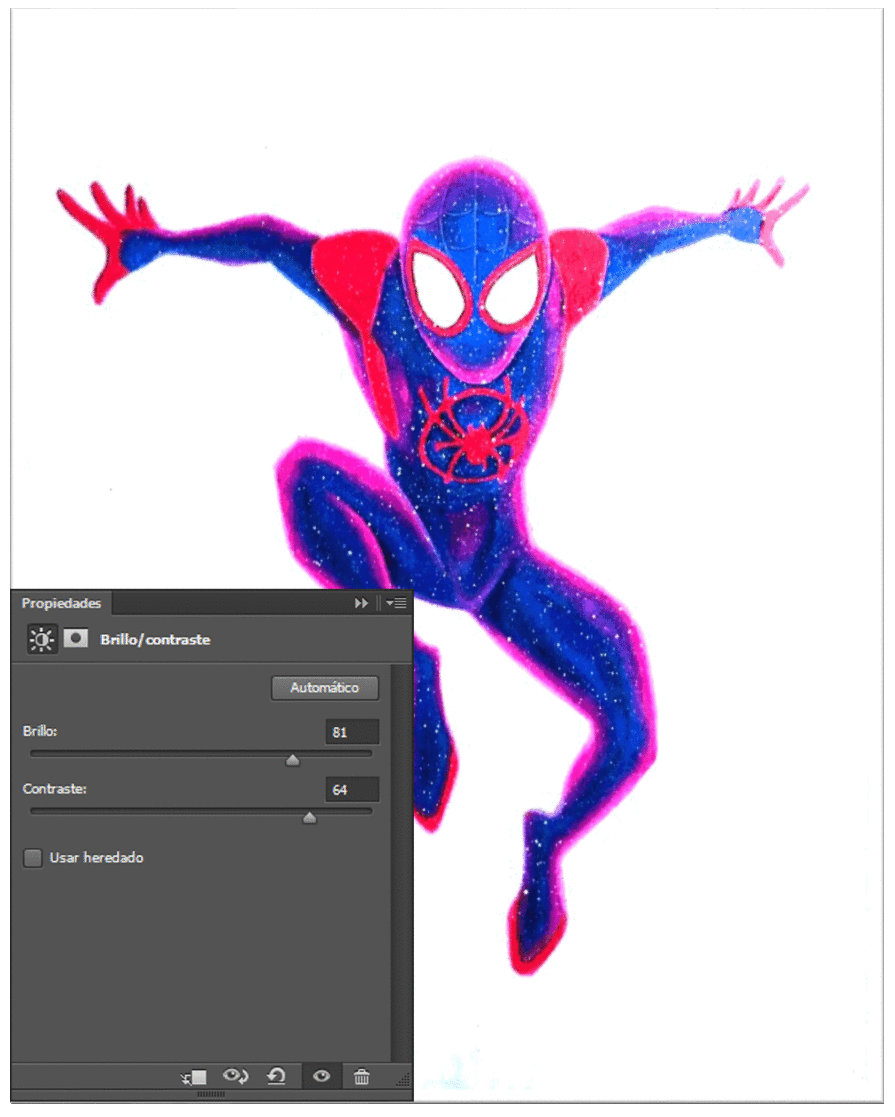 Adjust color / Ajustar color
In Adobe Photoshop the values of brightness and contrast were modified, to 81 and 64 respectively, this step will help us to determine and detail better the edges of the character.
En el Adobe Photoshop se modificaron los valores de brillo y contraste, a 81 y 64 respectivamente, este paso nos ayudara a determinar y detallar mejor los bordes del personaje.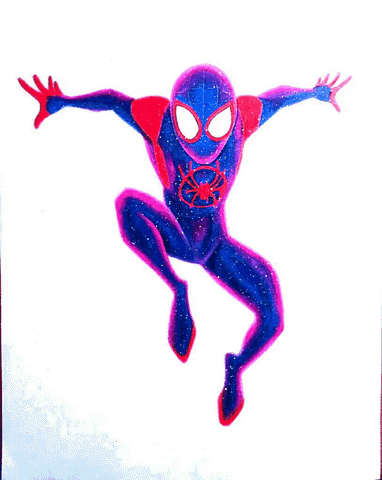 Crop image / Recortar imagen
Next, using the "magic wand" tool, we point out the portion of the character we want to cut, and we need the edges more with the help of the brush.
Seguidamente usando la herramienta "varita mágica" señalamos la porción del personaje que queremos recortar, y precisamos más los bordes con ayuda del pincel.

Determine layers / Determinar capas
Once the character has been trimmed, we will have a free layer of the drawing, then a background image of your choice is loaded and a composition is created with the separate layers. Finally, the project is saved in .PSD format, which is then imported into Adobe After Effects.
Una vez recortado el personaje, nos quedara una capa libre del dibujo, seguidamente se carga una imagen de fondo a su elección y se crea una composición con las capas separadas. Finalmente se guarda el proyecto en formato .PSD el cual luego se importara al Adobe After Effects.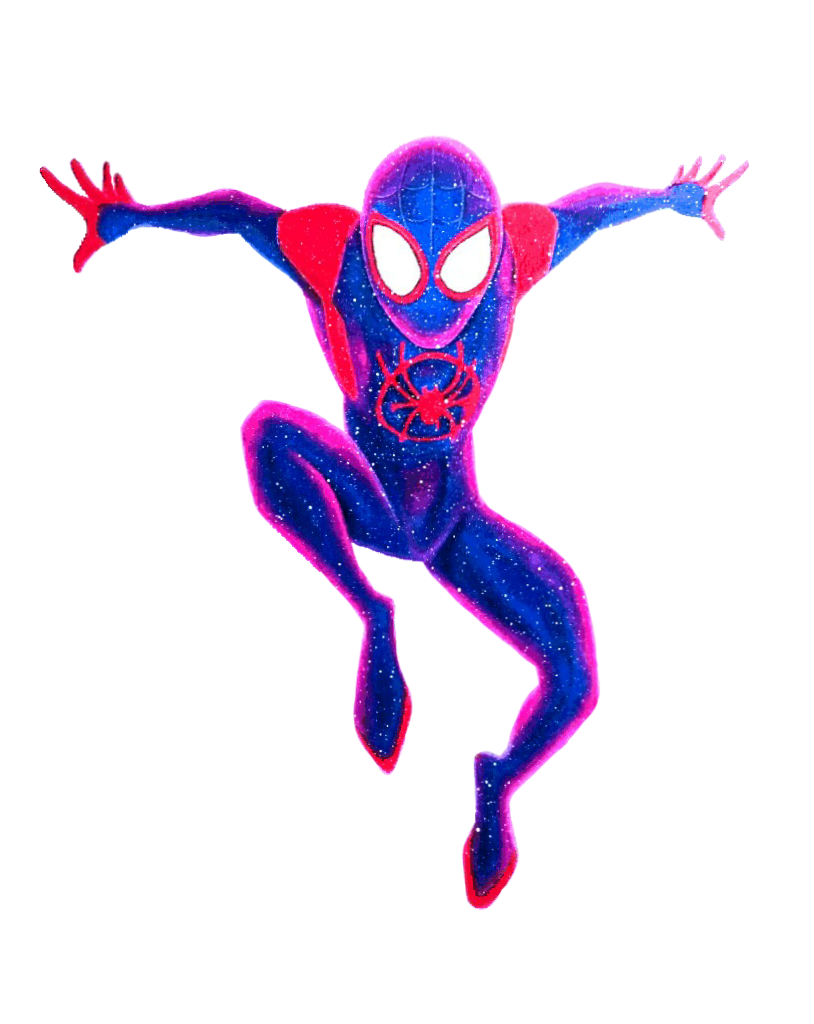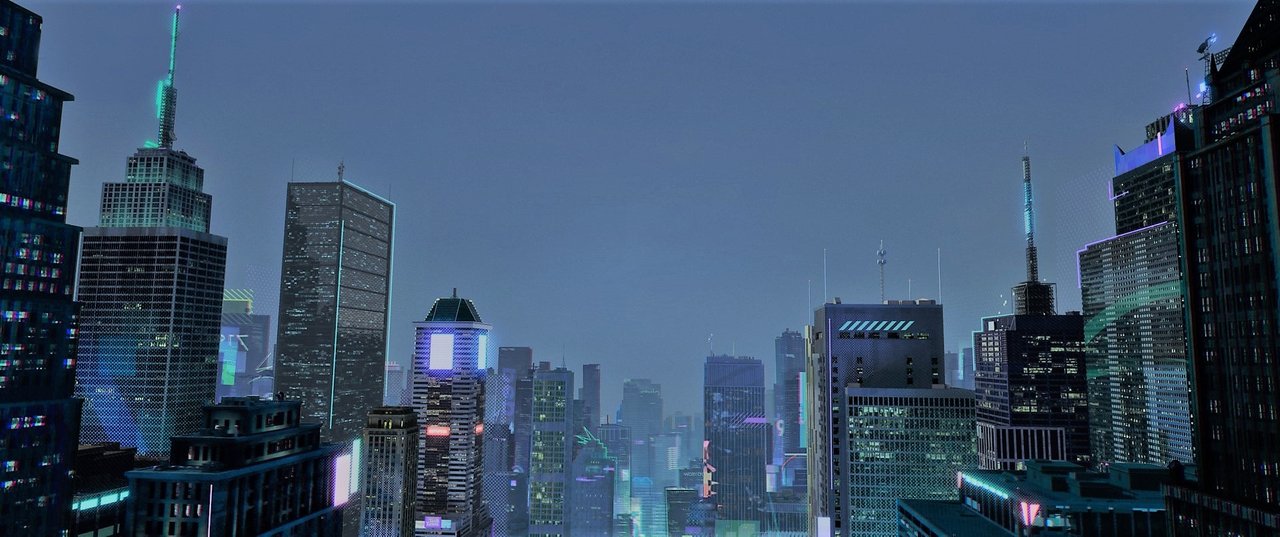 Increased details / Detalles aumentados 🔍
---
The next gif is composed of 9 frames with different enlarged sections. It is created by combining in separate parts two images of the same file with different zoom.
El siguiente gif está compuesto por 9 cuadros con diferentes secciones ampliadas. Se crea al combinar por partes separadas dos imágenes del mismo archivo con distintos zoom.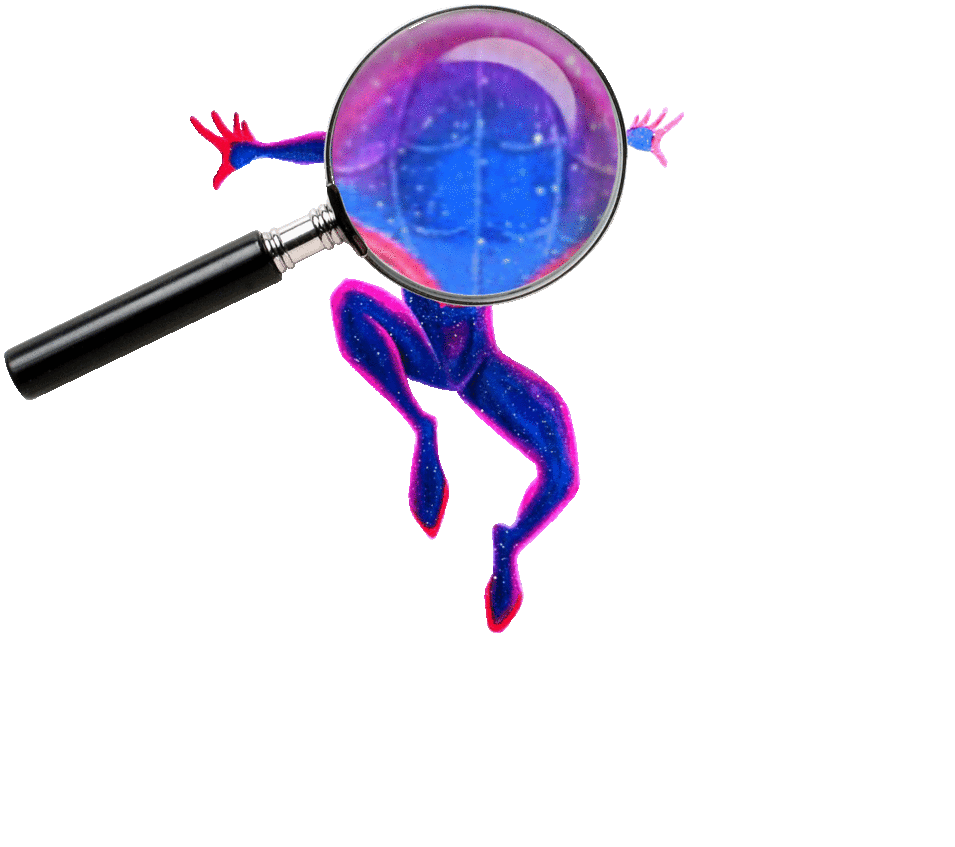 Used tools / Herramientas usadas📌
---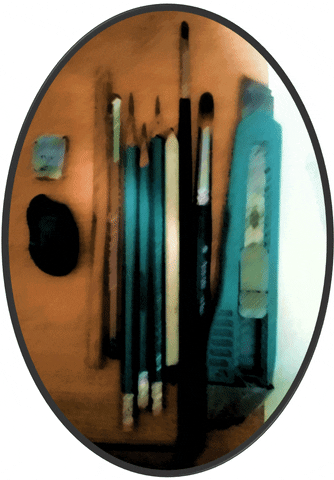 Editing program: CyberLink Photo Director 10
Adobe Photoshop
Adobe After Effects
Power Point 2013
Photo: Sony xperia Z3


Graphite pencil HB
Hard eraser
Moldable eraser
Diffumines
Bond letter size
Cutter
Paintbrush
White paint
Prismacolor colors:
PC949, PC922, PC932, PC938, PC924, PC901, PC995, PC935, PC902, PC933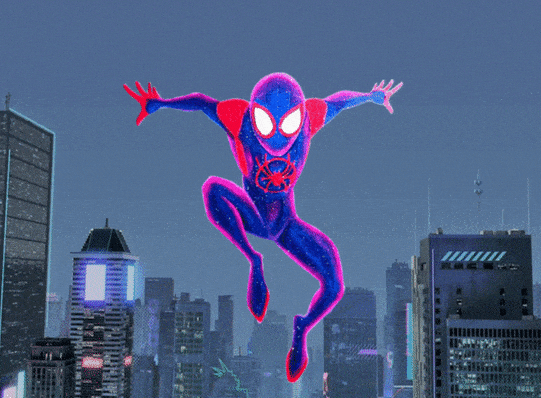 Thank you for your attention. We'll see you again in the next post, don't miss it.
Gracias por la atención prestada. Nos veremos de nuevo en el proximo post, no se lo pierdan.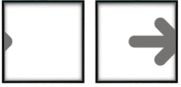 https://cdn.steemitimages.com/DQmVCSeuP3SQrivn6JmT3gM5NTWWm3Ya46iH644WE4bYYb9/upvote%202.png https://cdn.steemitimages.com/DQmWL6nSDMAoK9buThDNpDyH5RhtHZYKSZ6p4DDrvNeqptA/resteem%202.png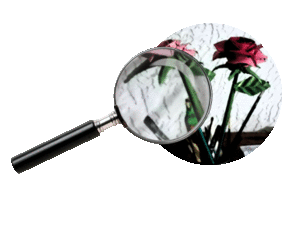 Copyright © @victartex - All Rights Reserved. Design and editing by own authorship.
El punto de partida de todo logro es el deseo.
Napoleon Hill