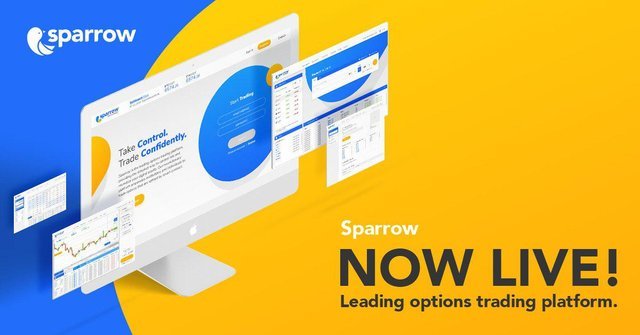 Introduction


Technology is evolving everyday, new innovations brings disruption and replace the old one. Technology has transformed humans from an uncivilized state to civilized state. Thanks to a new revolutionary technology called Blockchain. It's immutable, incorruptible and unhackable nature makes it more superior than any other existing technology. Blockchain has the capability to transform every sphere of our society, that's why the world is giving a very special attention to adopt it in every business workflow.
Blockchain backed cryptocurrencies are created to replace the existing financial structure. The today's financial model works on classical way and still struck in the paperwork formats. Cryptocurrencies provide faster, reliable, secured and low cost money transfer around the without any country barriers. Cryptos are the currencies whose value will be same around the globe. Today's financial industry is exploring the adoption of these techs into their core working principles to serve their customers better.
At present, whenever a buyer wants to buy the asset of his choice, he has to buy instantly because the prices of the asset fluctuates continually. The today's classical financial model doesn't allow the buyer to buy assets at agreed prices in the near future at a particular date based on the agreement with the seller. This method allow buyer/seller to make the trade of the asset without any risk of price fluctuation. Thus, the buyer has a special advantage to buy the assets without having the risk of market volatility. Buyers doesn't need to use the leverage tools to make an effective trade.
Currently, this kind of options are only available in the Forex markets. But now thanks to a team of professionals who are utilizing the crypto technology to bring this kind of features into cryptocurrency sector. Thus, more and more active traders and investors can get benefits from this and make trade without the fear of market fluctuations.
Project objective


The main aim of the Sparrow project is to bring the modern advanced and effective tools in the cryptocurrency space to provide huge advantage for traders and investors. Sparrow intends to bring
best trading options and tools in the crypto space by the utilization of self executing smart contacts. These smart contacts bring more transparency, trust and security in the every process they get deployed.
Thus, with the effective deployment of smart contacts will allow traders and investors to make future contracted buy/sell operations without having the risk of market volatility.
Principle of operation


In order to implement the most effective tools Sparrow platform uses four important parameters namely, simplicity, security, reliability and customizability. Based on these functions Sparrow provides quality service on top of secured blockchain layer. Thus, the simple user-friendly interface allows everyone to easily understand all the tools provided and get used to it. Users have the opportunity to customize the services offered according to their needs this gives a competitive advantage for Sparrow. And of course, security and reliability are matters the most without these features the service is incompetent. That's why Sparrow team has put high security level as their top priority.

Sparrow has implemented all the necessary tools which gives benefit to traders. API trading feature help traders to trade efficiently at their own customized scenarios. All these features attract more traders and increases the liquidity at the exchange. Thus, everyone can perform exchange of assets at their desired prices with zero transaction fee. Which makes it more convenient. Sparrow platform is a perfect place for all types of traders and investors. Thus there is no counterparty risk on your digital assets.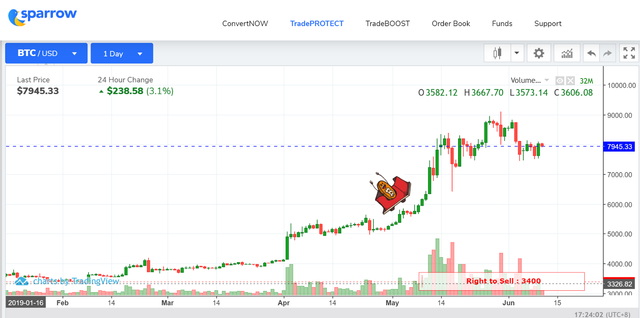 Conclusion


It is good to see such a real use case projects are accelerating the growth and adoption of blockchain and crypto technology. Sparrow is committed to bring quality and advanced tools to the crypto space which will benefit both traders and investors. Thus, now they can settle the trades at a specified date based on the contract agreement between the buyer and seller. With this, both buyer/seller will be protected from market volatility. This gives a boost in the crypto trades and increases market liquidity. Sparrow is here to boost your returns in any market conditions and allows to monetize and control the risk on your digital assets by providing effective trade options.
Finally I would suggest you to read the official whitpepaper of the project for more details. This project needs much public attention and I wish all the best for this great project.

Learn more about Sparrow:
Website: https://sparrowexchange.com/
ANN telegram: https://t.me/sparrow_ann
Telegram: https://t.me/SparrowExchange
Facebook: https://www.facebook.com/SparrowExchange/
Twitter: https://twitter.com/SparrowExchange
Medium: https://medium.com/sparrowexchange/
LinkedIn: https://www.linkedin.com/company/sparrowexchange/
Reddit: https://www.reddit.com/r/SparrowExchange/
YouTube: https://www.youtube.com/channel/UCXW1AX7vdgkcIxNaZJFRFwg
About Author:
Bitcointalk username: Abhijeetcg
Bitcointalk profile link: https://bitcointalk.org/index.php?action=profile;u=1676105;sa=summary
ETH address: 0x96e95a1F40cf5a50178053740ADE18046815362d