Hello everyone, today I will be mostly talking about an idea we can look into, it's focused on expanding SPI and this post is more directed toward the club members. In an effort to get more new people onboard and maybe another form of income for SPI. I think we should look into adding another branch to the SPI tree in the form of a regular weekly fiat to STEEM group buy open to everyone. There are lots of ways to do this so feedback is very welcome.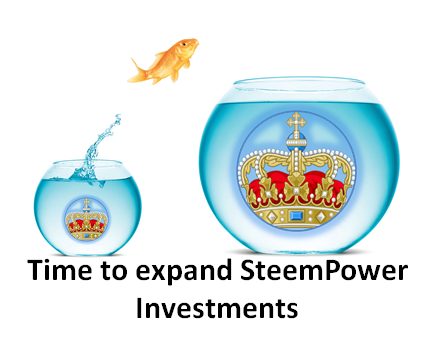 Idea
The idea is simple enough, we create another account and provide a weekly service to convert fiat cash into STEEM. The account makes 1 post per week, updates a buying table daily, converts all fiat collect into STEEM and issues to buyers when post payouts. Rinse and repeat
Figuring out how are if you charge any fees is not so simple. We would have 3 main options to pick from. We could charge a flat 1-2% fee in STEEM, we could make it so that a minimum of say 5% has to converted into SPI tokens are we could do it for free.
Fees
A flat 1-2% fee could be charged on the final total group buy STEEM balance. We could use this STEEM to either transfer to spinvest and add to either saving wallet are it power-up are we could use it for some form of promotion.
Minimum Conversion in SPI tokens
This is something we could try but I'm not sure. This could appear to be off-putting as I would assume most people will not be looking SPI tokens and interested in STEEM. Plus they can just sell them again on the exchange.
Do it for Free
Go all out and try to get the most people involved by doing it for free while heavy promoting SPI in all the posts.
I would recommend going for the first option of charging a 1-2% fee and using that money somehow. Let's face it and be honest, people that are going to interested in converting fiat into STEEM will not be that interested in SPI. I would guess this will not create many new sales so doing it for free is not worth it. We should view this as a way to earn extra STEEM while giving extra exposure to SPI.
How to make it happen
First off and this is the biggie, someone would either need to step up and take on the project with my guidance when required are someone can commit to producing a weekly post for @spinvest to free me up for a day to do this. Tuesdays, Friday and Saturdays are available. I think it would be better for someone to step and make it their own so fingers crossed.
If we can get that sorted then we can move onto opening the new account, writing up a launch post and then 4-5 informational posts after. After that, everything is routine
Release a weekly buying post
Update the table once per day
Answer questions in the comments
When post pays out, convert all fiat collected into STEEM
Take our cut and issue out the rest
Rinse and repeat until there is no more STEEM
Is it worth the effort?
I think the long run it will be if we decide to charge some sort of fee. I think that there is a market there for a service like this and adding another branch to the SPI tree would not do any harm. Trust will be the main thing in the beginning but that would be expected. Today a $500 group buy would get over 3000 STEEM and if we charged 1.5%, weekly earnings would be around 40-45 STEEM. $500 is a random number but it goes to show how it could be worth doing considering the little work required. And there is nothing stopping us from adding on some tribe tokens like LEO for example down the road if its a success.
What do you think?
Is this worth giving a try? If you have any feedback, please share it in the comments below. If you are interested in writing a weekly post for @spinvest are either taking on the project solely are joint with me even better. I personally don't have the time to run an extra account alone while still posting daily and maintaining SPI so help will be required for this to happen. That's about all I can think of right now.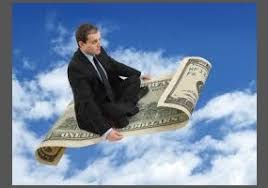 Below are steemconnect hotlinks that allow investors to buy SPI tokens directly from @spinvest. Each token is currently priced at 1.20 STEEM and beside each link is the true STEEM cost to reduce confusion. You can also send any amount directly to @spinvest and I will issue you SPI tokens to 2 decimal places for the value of STEEM to send. All tokens bought directly will be sent to investors SE wallets within 24 hours but most likely much sooner.
.
5 SPI tokens - 6 STEEM
.
10 SPI tokens - 12 STEEM
.
25 SPI tokens - 30 STEEM
.
50 SPI tokens - 60 STEEM
.
100 SPI tokens - 120 STEEM
.
250 SPI tokens - 300 STEEM
.
500 SPI tokens - 600 STEEM
.
1000 SPI tokens - 1200 STEEM
.
2500 SPI tokens - 3000 STEEM




| Information | URL Link |
| --- | --- |
| SteemPower Investments Introduction Post | Click HERE |
| SteemPower Investments Club Partnership Agreement | Click HERE |
| How to become a club member | Click HERE |
| How to convert SE tokens into SPI tokens | Click HERE |
| Join the SPI club Discord server | Click HERE |
| Join the SPI curation trail | Click HERE |
| What's best for the SPI Club? Centralized vs Decentralized | Click HERE |
| SPI tokens 95% buyback guarantee | Click HERE |
| SPI Club monthly Fiat to SPI token group buy | Click HERE |
| | |
| | |


All questions are welcome, please ask in the comments below