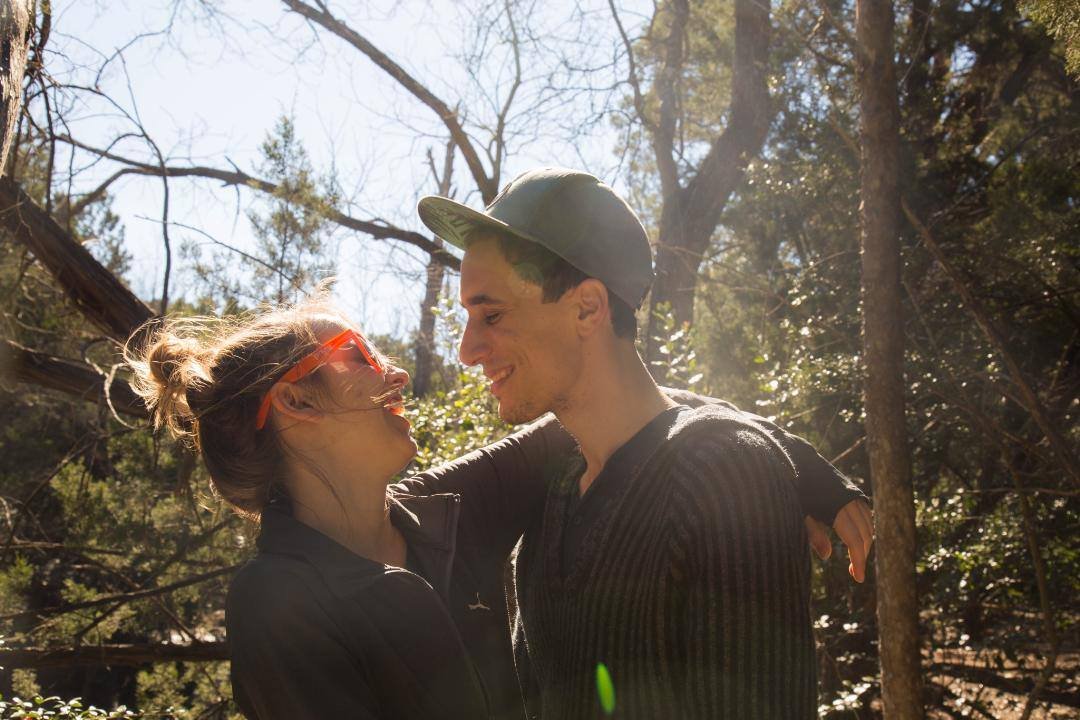 This morning I was chilling in the shower, just thinking about intimacy.
And no guys, I wasn't jacking off lol
And even if I was it wouldn't be that interesting to write about.
(I say that now but just wait, tomorrow I'll probably have this brilliantly insightful masturbation story to share)
But wow, I digress...
I was actually just thinking about the concept of intimacy.
Over the past few weeks I've had some experiences with a close friend where our definitions of intimacy have been challenged and explored.
Thus I've been thinking more about this a lot lately...
WTF is intimacy anyways?
I have questions...
What would intimate friendships, lovers, communities, nations, worlds look like?
What do non-intimate friendships, lovers, communities, nations, world look like?
Is one better than the other? Should we strive for one over the other?
How about an intimate galaxy?
What would that be like?
Would that just assume a galaxy in which all worlds are aware of the interconnection between all things?
I'm going far out now... lets bring it back in again.
What would it be like to have an intimate relationship with yourself?
Do you feel you have that type of relationship with yourself?
Personally, I feel like I do because I often feel like I don't understand myself, so I guess it's more of a priority for me.
But it's definitely taken me awhile to truly get to a place where I feel I have an intimate relationship with myself.
I feel like the more I discover that sense of intimacy with myself, the more I desire to share that sense of intimacy with others.
The more I see me in me, the more I search for me in others.
That's kind of a weird statement though...
Almost like, extremely narcissistic lol.
But I mean, can we actually look for anyone else besides our self in others?
I can feel things about you, but those feelings are mine.
You can do things to me, but I can only feel them with MY five senses (or six if you're counting intuition...which I imagine is another topic altogether when we're speaking of intimacy).
So ultimately, I'm always interpreting you THROUGH me.
And thus, would it then make sense that the more intimate you and I become, the more intimate we are becoming with our own selves?
As I peer more into you, I'm peering more into me.
As you peer more into me, you're peering more into you.
So what really is intimacy then?
At this point in my life, my best definition is that intimacy is the journey towards ME.
Intimacy IS (in my own interpretation) the understanding of who I AM through my senses, feelings, experiences, observations, and interpretations.
It IS the ultimate act of understanding identity.
It IS the ultimate truth: that we are all one and interconnected.
Strangely enough, that interconnectedness comes through the realization that we can only truly know the self...which is why I say that we are all one!
WTF!
I just basically said that intimacy has nothing to do with anyone else except for yourself...
To me that's just like... well pretty much the OPPOSITE of what I think of initially when I think of being intimate with someone.
This ultimately means that every experience, thought, opinion, belief, value, feeling, etc, etc, is merely my own.
Every interpretation I have is of my own...
And that kinda feels a bit lonely at first.
Like it's just me, taking responsibility for MY feelings, and no one else is accountable for what I feel.
Interestingly enough, when I do FEEL intimately connected, then suddenly the world feels really fucking intimate!
I FEEL a great sense of connection with the world again...
I FEEL a sense of family, of love, of appreciation, of caring...
But in the end it's just because I am peering more into me.
Because in to me I see...
That in-ti-ma-cy stems from me!
(Mind blown)
---
---
So what about you? What is intimacy, to you? Do you agree with my interpretations? What don't you agree with? What do you wish you understood about intimacy? On a scale of 1-10, how would you rate our level of intimacy as a human race? (10 being extremely intimate and 1 being extreme lack of intimacy).