I had an opportunity tonight as someone who leases cards to get a really simple example of the high profitability of renting Steem Monsters/Splinterlands cards. We're going to follow @kryptokayden around for a little bit.

Kayden clearly had a Life daily quest today, and responded by renting most of a Life team from me for 48 cents. (She seems to have already had a Tyrus.) My prices tend to be somewhat higher than others' on the rental market, but I'm usually the only one offering one-day rentals, so I get quite a few sequences like this. This was a really nice one to do math on, though, because we can follow Kayden through her daily quest and see her return on the cards.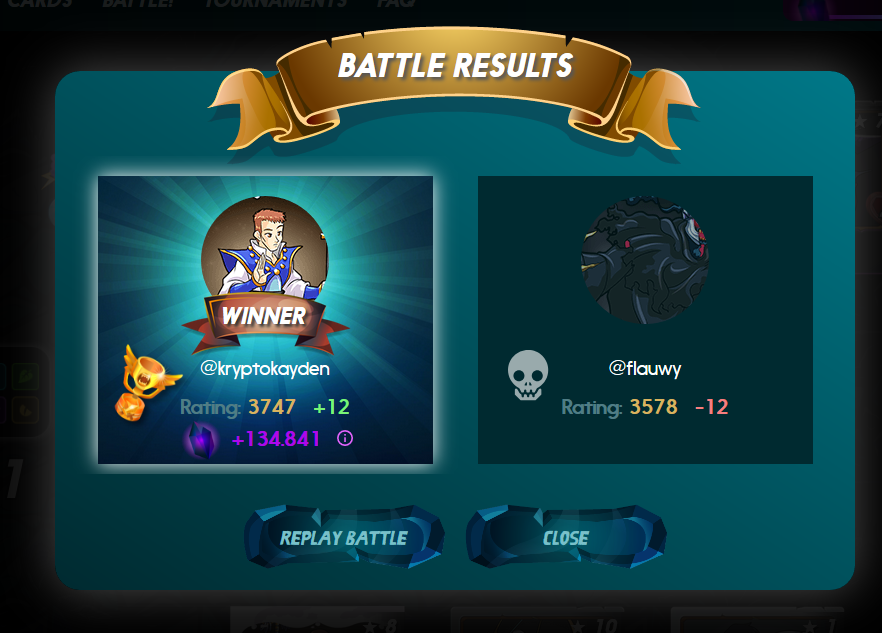 Kayden is a top player who is very skilled at choosing which rulesets are best to do her daily quest in while using other cards in suboptimal rulesets, so she only played five battles with my cards, winning them all. At the border of Diamond and Champion leagues she earned 689.456 DEC in those five battles.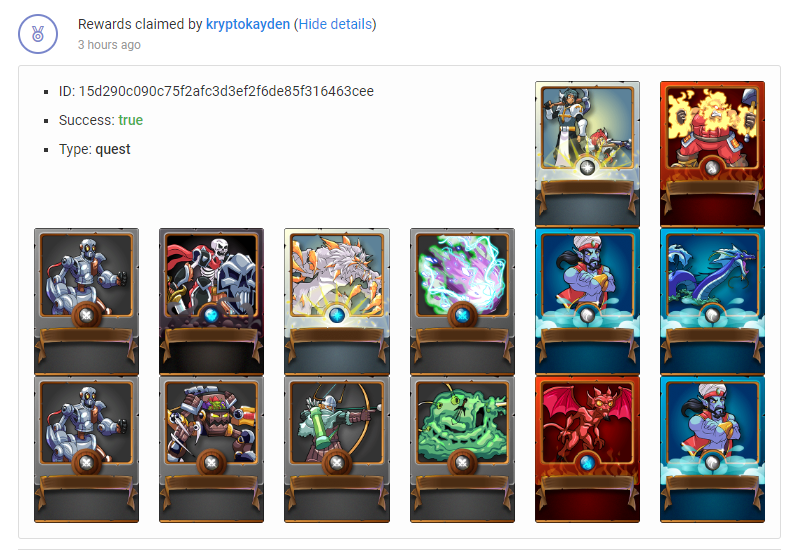 And then there's her daily quest rewards. Expected value of Reward cards is 93.6 DEC per card, but Kayden really didn't do very well today - she'd expect 1310.4 DEC on average for this daily quest claim, but here got only ten commons and four rares for 390 DEC. (Or 393.9 if she sends them to @ottermaker.)
Even so, for her $0.48 investment Kayden received 1079.456 in DEC value from her battles and daily quests, a value of about $1.07, an immediate return of 123%. If she had hit the expected value for her daily quest, she would have received almost exactly 2000 DEC for playing those five battles, and picked up a return of over 300%.
Even at my prices, there's clearly a ton of value to be had in renting high-level cards. And if you want to rent for more than a day at a time, others are renting cards considerably cheaper. Rentals have allowed for easy access to the top levels of Splinterlands, where earning this kind of return becomes possible.
If you're not playing Splinterlands yet, sign up through our link for upvotes and giveaways.