Greetings, people from @splinterlands, @steemmonsters, @steem-ace and @battlegames
Guys, I was not able to walk much in the Diamond league, which is the league I can stay in these seasons. I haven't made it to the Champions yet.
I was already satisfied with reaching the Diamond II league and receiving 50 reward chests.
However, I had an idea in the last remaining hours and, after this sequence of battles: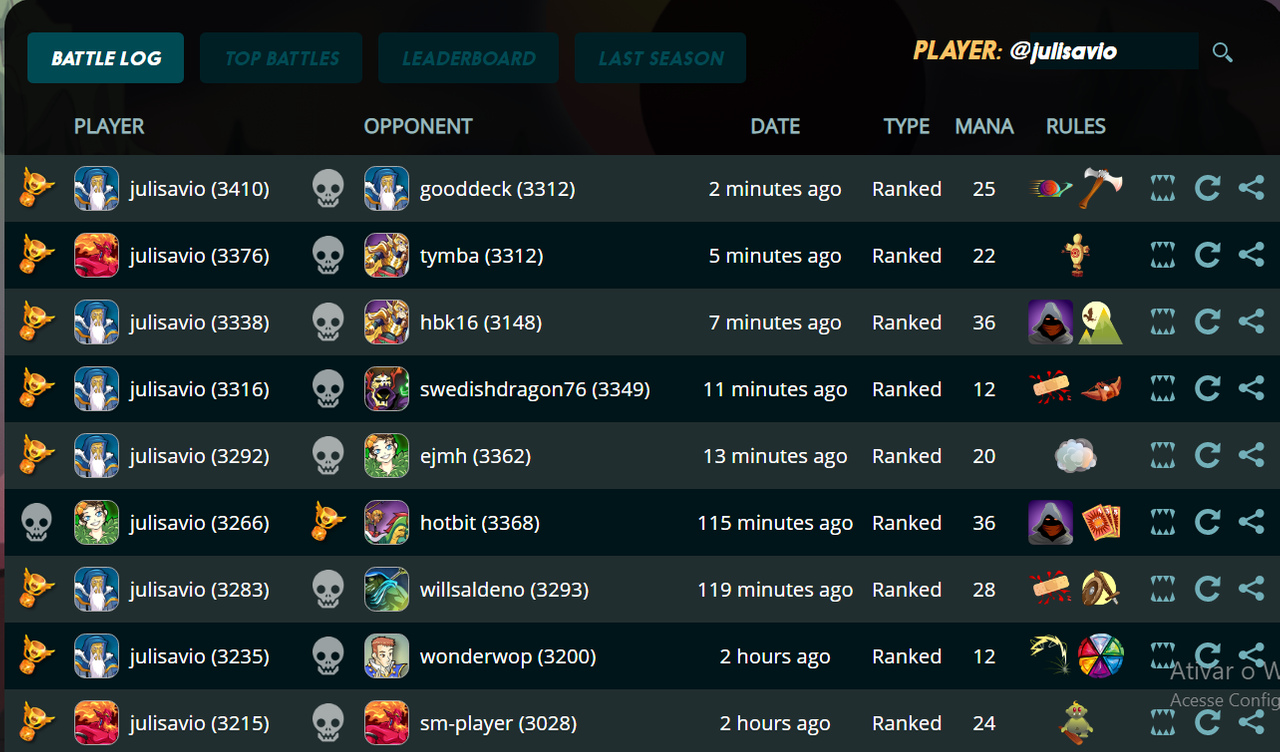 Look what happened. I managed to reach the Diamond I league

Now I will receive 60 chests, instead of 50. Maybe in those 10 more chests, there won't be a prize of 50000 decs or a valuable golden card .... Let's hope !!!
Thanks to all and good game !!!!