Hi all,
This is my daily splinterlands update.
Stuck on the Diamond I league, but I got some good stuff today; a gold foil Naga. Of course I have a potion; makes a difference I think.
I also had my first encounter with a Beetle Queen Lvl 6; that means tank heal. and the tank was ... the Serpent of the Flame. Bloody hell i thought at first; this is a lost battle. But it wasn't.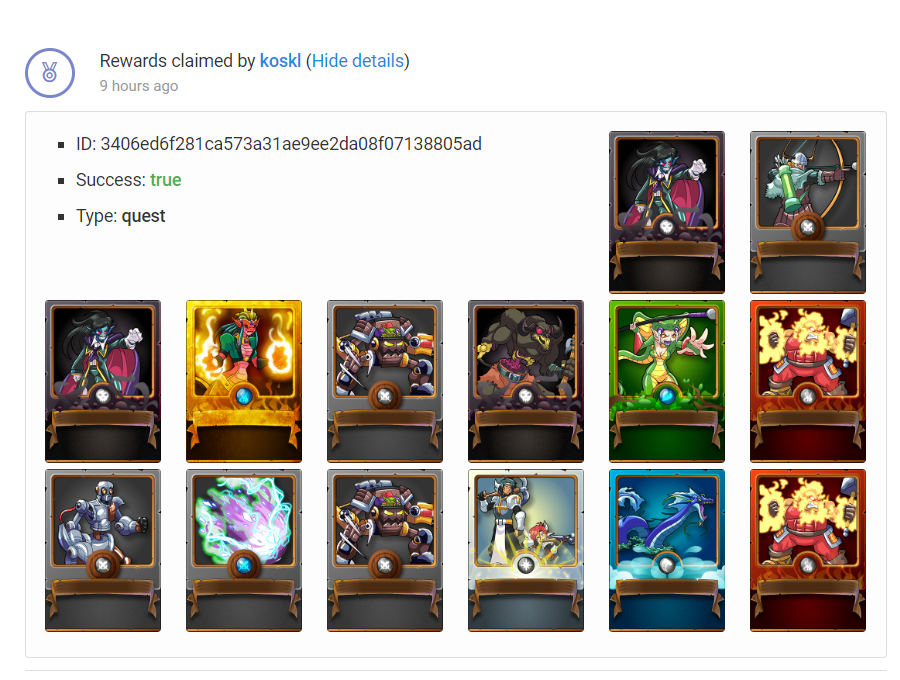 I already have a gold foil Naga, so this went for burning. And then changed for steem.
I do hope steem will rebound, so I have started stocking up. But then, there are so many sexy cards that I don't have, or have at a low level. What to do, what to do. Life's difficult choices. Tossing a coin doesn't help.
Anyway, let's see what I'll get next time.
Thanks for visiting my blog. Bye!