Hi all,
This is my daily splinterlands update.
I actually came close to Diamond I, but didn't get there in the end. Still on Diamond II, and i got these goodies yesterday: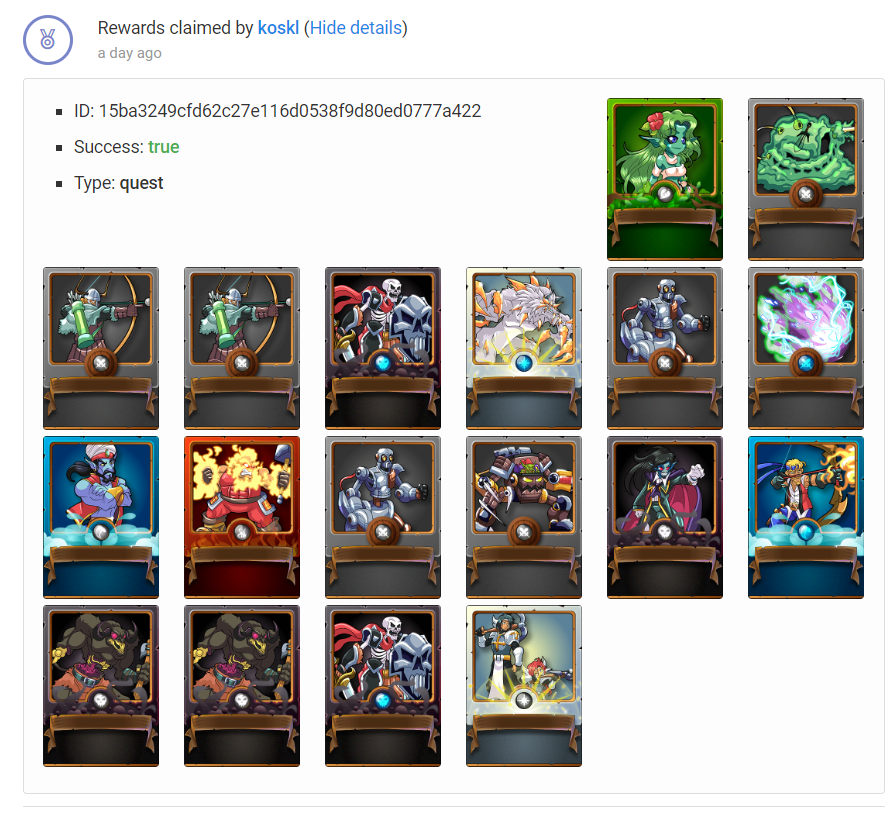 Five rares, no epics and no legends. Not brilliant, I must say.
Let's see what I will get today.
Thanks for visiting my blog. Bye!