Hello Steemians! It's been a while since I've posted (again) but recently I've been super into my favorite game on the blockchain, Steem Monsters! This will be the first of (hopefully) many posts giving an update on my progress and growth. Since my last post, a big feature has been released! Guilds !!
I looked through the list of guilds the day it came out, and tried to find one that wasn't so exclusive that I would be able to join, but was competitive enough to upgrade buildings and reap the benefits. I ended up settling on The Power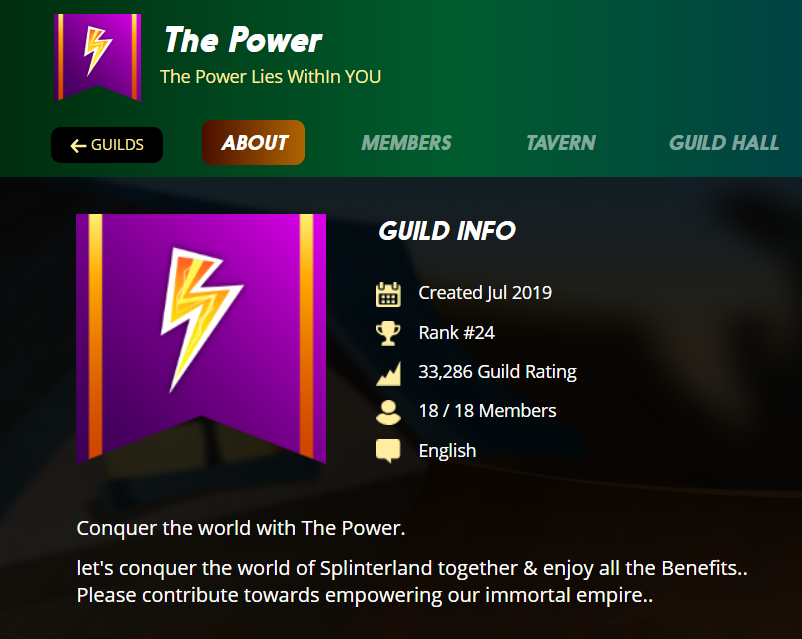 So far, we've got our Guild Hall to level 4 and our Quest Lodge to level 3. Here are my contributions so far

The past week or so, the FOMO of beta packs running out has been starting to build. I've bought quite a few packs myself, in hopes of leveling some cards with a chance of some sweet, sweet gold foil legendaries. In the process of buying packs, I hit Monster Maverick status on Discord!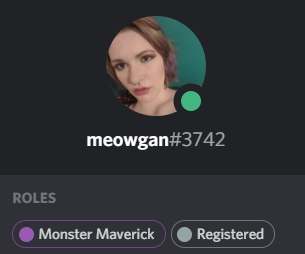 I made sure to use brilliant potions while opening my packs, and they certainly paid off!!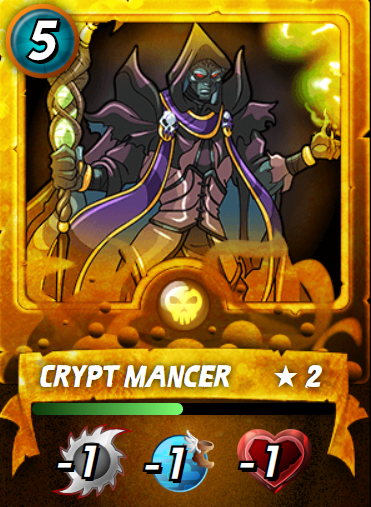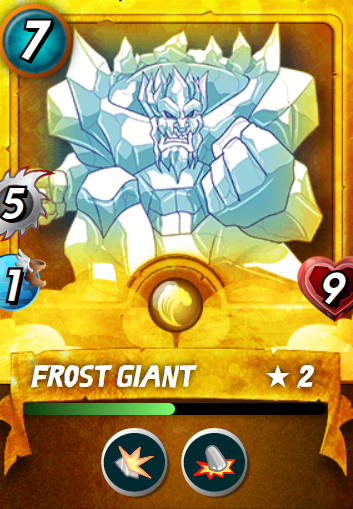 I also pulled a gold foil Prince Rennyn, which I have since sold for $325 in Steem. That Steem has been used to buy more packs and DEC.
My account is currently valued at $2251.19, nearly triple what it was 2 months ago!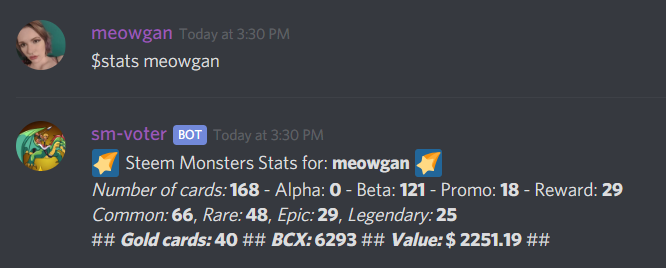 All in all, I believe Steem Monsters is a great investment! Now, let's look at some gameplay.
For the first time, I reached Gold 1. I have since dropped back to Gold 2, but am hoping to reach Diamond 3 by the end of the season.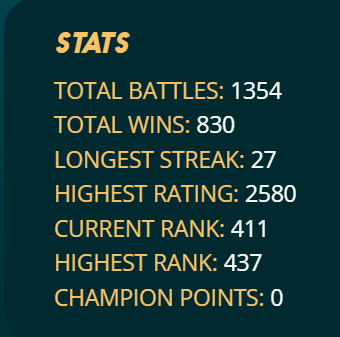 I've also maxed out my first card!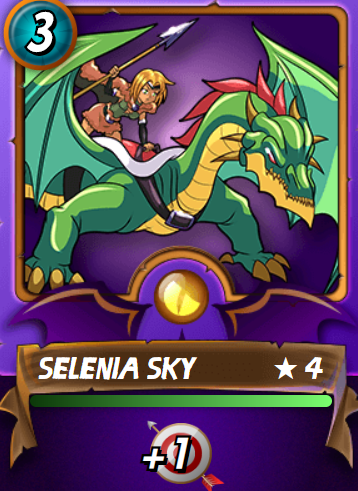 Overall, very excited to keep playing and see where it takes me!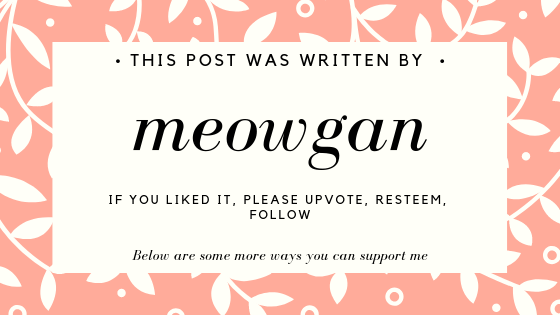 Sign up to and walk with Sweatcoin
Earn on Eloot
Play Steem Monsters