Back In Action Playing Splinterlands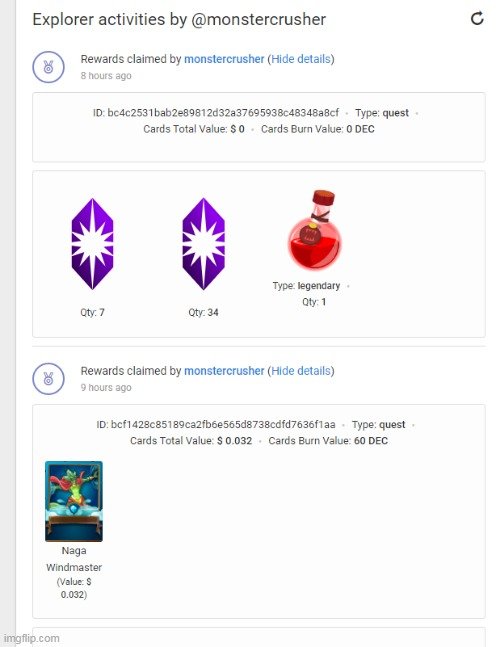 Today I played to complete my daily in Splinterlands for the first time in about a month. After completing my first quest I was greeted with another instantly.
As you can see above the rewards weren't that great this time around but that's ok as I had fun playing which is the main focus for me.
The season ends in just four more days and I hope to complete another daily or two before it does :)