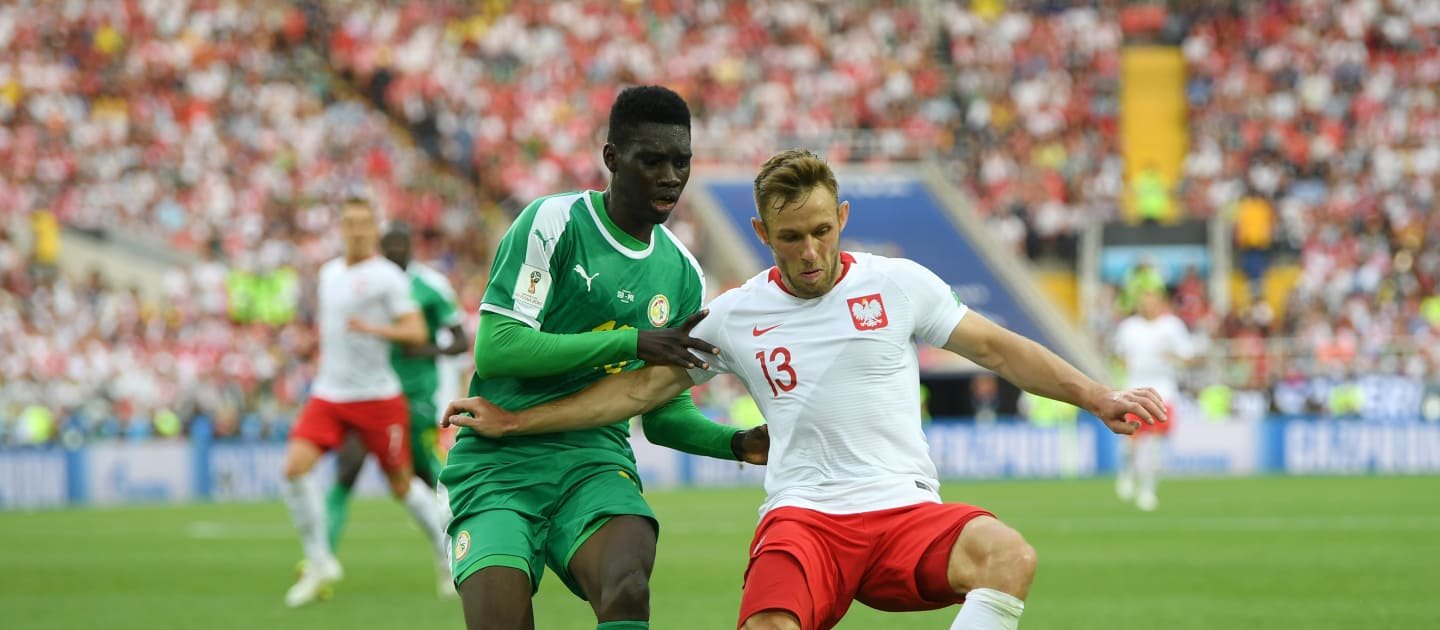 Poland have never gone beyond the group stage when losing their first game at the FIFA World Cup™ (2002, 2006), but the whole team – including Maciej Rybus – believes it will be third time lucky.
"Russia is a good place for me," Rybus said to FIFA.com. "I not only found my football club here, but my wife too. The level of the organisation for this World Cup has been top and we would like to stay here as long as possible."
Rybus plays as a left-back for Lokomotiv Moscow and won the Russian league this year. He went from joy to despair after Poland's defeat by Senegal 2-1 in their opening match at Russia 2018.
"Of course it wasn't the way we wanted to start the World Cup finals," Rybus said. "We had thought that we would have at least one point after this game. Unfortunately, we did not show our qualities. I still don't know what was the reason. Was it the pressure or maybe the fact we waited so long for this game? But I hope the worst is behind us.
"The game against Colombia will be like a final for both teams. It's obvious that Polish fans feel disappointed after our first game, but I hope they will be with us because we need their support."
The fact that Poland have never qualified for the second phase of the tournament after losing their opening game does not bother Rybus. "We don't look at statistics, we don't think about what happened in the past. We believe in our qualities, we are not at the World Cup finals by accident. We haven't lost faith just after one bad game. We feel highly motivated to show what we have shown many times in the past.
"We definitely need to play more aggressively against Colombia, and we need to give much more than we did against Senegal, but we are ready for this."