This is my younger sister doing handstands on the beach. She usually loves gymnastics and trains all day at home.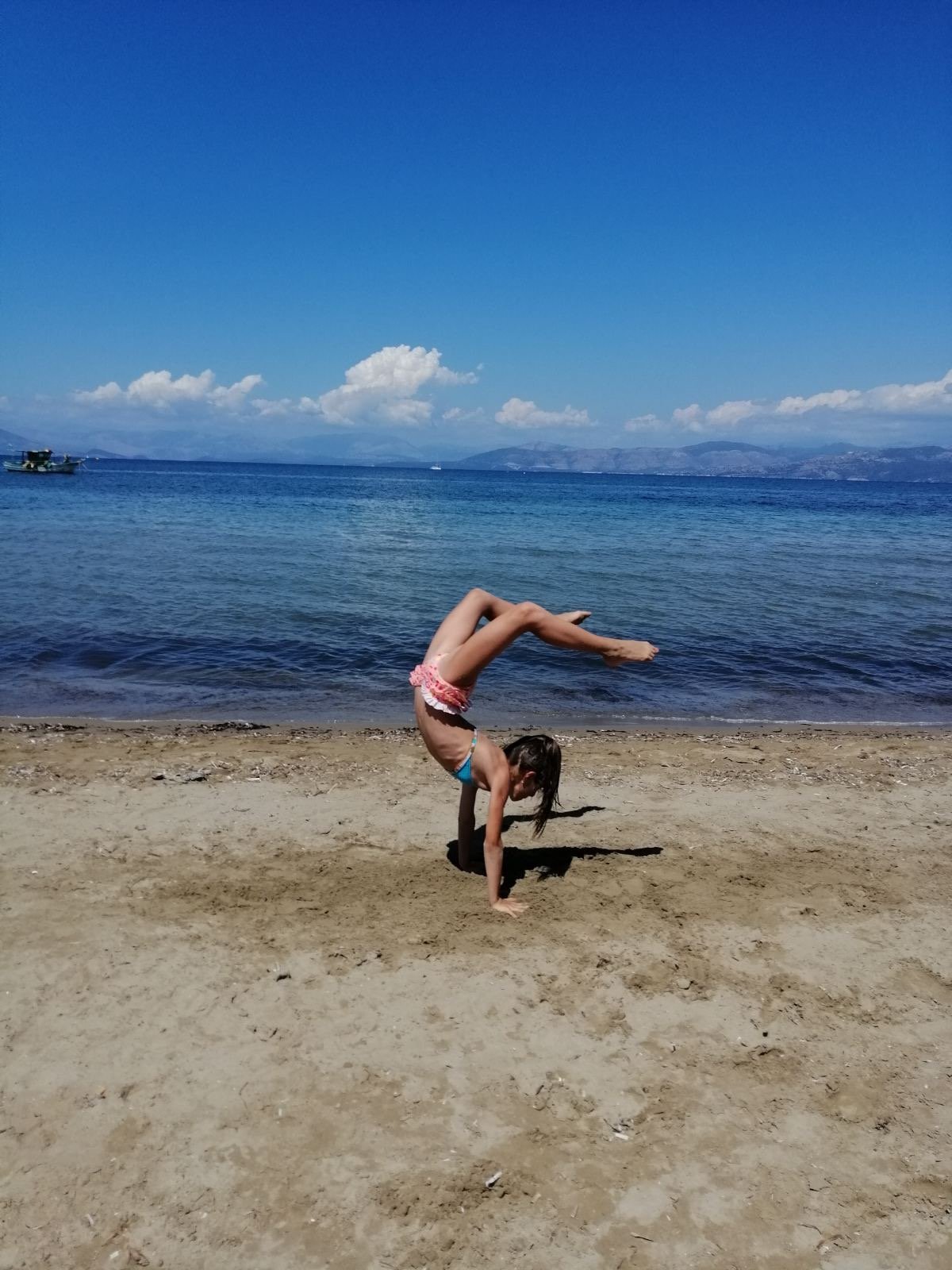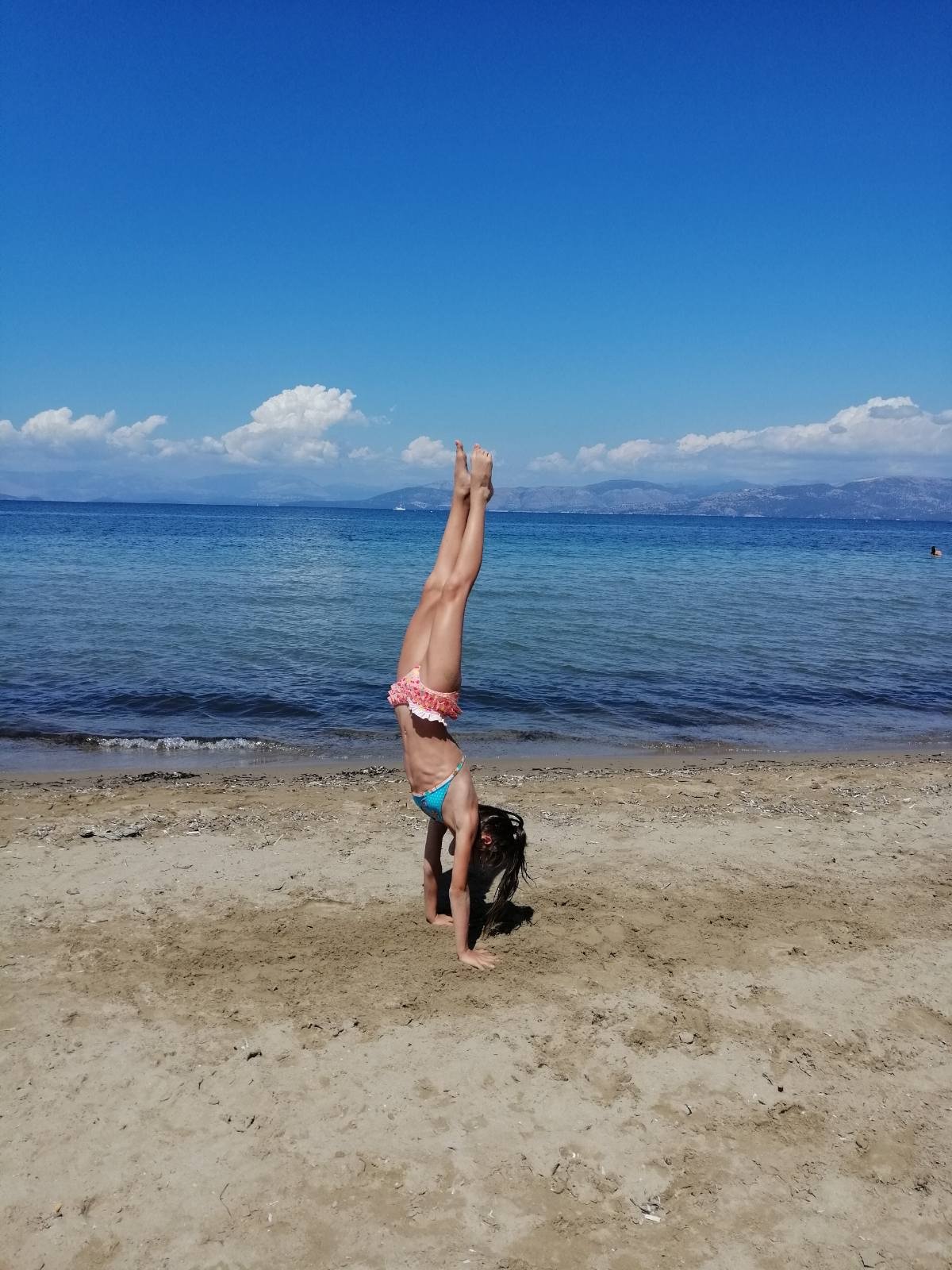 Sports gymnastics
Gymnastics is one of the most famous and certainly the most widespread sports disciplines when it comes to gymnastics. Very often, the very name "gymnastics" means sports gymnastics, although it is actually wrong, all thanks to its popularity equally among women and men.

The basic division of sports gymnastics is into the male and female categories, in which gymnasts compete in several different disciplines. When one looks into the very history of the origins of sports gymnastics, it is noticeable its presence in ancient Greece when it was used to train soldiers. There are also numerous records of the application of gymnastics in both ancient China and India.

The shape that sports gymnastics has today took on the 19th century, when it was shaped in the territory of Germany and Czechoslovakia and as such presented to future gymnasts and to an always enthusiastic audience. German Friedrich Ludwig Jahn is considered the father of gymnastics. He presented the largest number of gymnastic devices to the sports world of the time, some of which are still used today, such as parallel robbery.

Women's gymnastics disciplines include:
Vault
Uneven bars
Balance beam
Floor
Men's sports gymnastics disciplines include:
Floor
Pommel horse
Still rings
Vault
Parallel bars
Horizontal bar
Although the duration of a particular exercise in sports gymnastics is seemingly very short, its intensity is very pronounced, which means that it is often physically demanding because it requires incredible strength from the gymnast, arms, legs, chest and other parts of the body, agility, endurance, flexibility and good movement coordination.

Gymnastics became an Olympic sport in 1896, that is, from the very beginning of modern Olympism, however, it wasn't until 1928 that women began competing in gymnastics at the Olympics.

Based on its characteristics, sports gymnastics turns into basic sports. Competition compositions that are put before the gymnast consist of a series of various exercises, which are specific to each individual device. The basis of all competitions in sports gymnastics is gymnastic multicolor, which is a competition, as the word itself says on multiple devices.

Gymnastics, as the base of all other sports, prepares the body of the individual for a variety of challenges, making it durable, supple and resilient, ready to question gravity and its physical capabilities at all times. Its beneficial effects on the human mind and body make it recommended for children of both sexes from an early age.