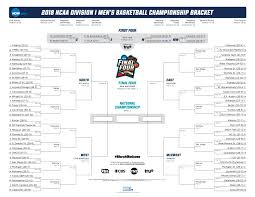 Without knowing a single tidbit regarding any team in college basketball, I experimented with an arbitrage strategy for the first round of games this past week.
Arbitrage in trading is exploiting the difference in how two markets value the same underlying asset. Because various organizations with purported expertise in college basketball rank the teams very differently, there is an opportunity for arbitrage. This is not technically arbitrage because you can only sell your position if the condition is met, i.e. you win the bet.
If CBS and the NCAA rank the teams wildly differently, the best opportunities would be the teams with the most significant spread in the rankings of two organizations. For instance, take an 8-9 seed matchup, CBS ranks the 8 seed 20 rankings higher than the 9 seed; if the vegas odds or spread is 1/2 point in favor of the 8 seed, the 1/2 point would be deemed proportional to 20 slots higher by Vegas.
Then if you looked at the average matchup, you would find an average of 1 point spread for each 5 rankings. So for this matchup, the bookmaker(Vegas) and CBS value the game significantly different. Taking this one step further, you could write an algorithm that draws from all relevant sources and then determines the biggest arbitrage in games. Using this strategy, I won 6 out of 8 games without knowing a single team. Obviously, significant luck is involved, but utilizing a rational, consistent approach to betting on sports games seems like a sane way to go about sports gambling.