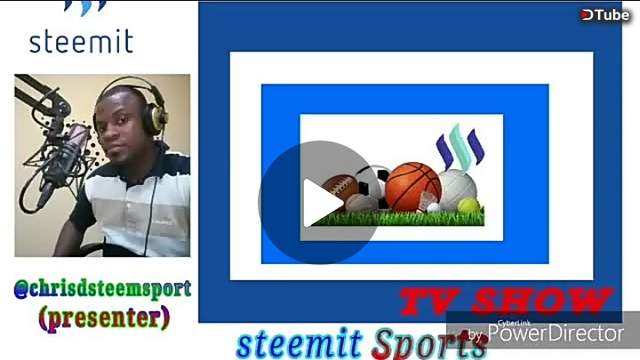 ---
At times life keep being difficult, but for sure, destiny can not be changed, rather it may be delayed. Earlier in steemit here, I was like not much following the useful activities basically at its creativity of writing good articles like the professional authors we have here in steemit.
For sure, no one is Mr/Mrs know all in life, that means we all must keep making sure we bring the best out of the one we do best.
Nevertheless I do try my best making posts and expressing my opinions in writing but many at times I got tied, because I was yet to see the part visual/audio function in steemit where people like us will express their talents mostly we the tv/radio presenters. But Thank God they are many now in this great platform steemit.com.
Shout out to Dtube, Dlive, Dsound and many more to come. With these functional platforms. I can really concentrate and show the world what i'm capable of. Of course creativity is inside me and I can not deny it.
Here I announced to my fellow steemians around the glob, that you need not to worry browsing out side steemit, looking for sports update... To entertain you the more (lovers of sports), here I establish a sports TV show called: #SteemitSPORTS# led by @chrisdsteemsport (presenter). Neither through Dtube, Dlive, Dsound etc. Expects it in daily basis.
The TV sports-show above is the starting point to show you how it is. Of course that was the #steemitSPORTS# program done before the last Uefa champions league clash between Barcelona and Chelsea. The surprise joke there is that at its interview, one of those we interviewed about the Match made a fantastic and accurate prediction before the clash ... Just feel free to watch it and tell us how it goes. corrections/suggestions is accepted...so work with us to give you the best you need.
My TV show (steemitSPORTS) Crew.
Chrisuzoije (chrisdsteemsport) - presenter and producer
Ken Azu- The DOP
John Akachukwu- The Director
Uche martins- The make-up artist
Deborah Aluko- The Location manager.
Kudos to this wonderful steemit groups and heros/heroines
@euronation, @stach, @steemit-city, @onequality, @genesisproject @minnowsupport, @surpassinggoogle, @ejemai, @eurogee, @maryfavour, @gloglo, @, royaltiesboss-eu, @ogoowinner, @fistignos, @gbenga, @tojukaka, @nairadaddy, @ehiboss, and all the great steemit whales and Dolphins.
May God keep you and take you high above your level.
We also urge for your support to this great dreams and promise not to let you down.
Thanks for watching
---
▶️ DTube
▶️ IPFS