It was after 9 years, international cricket has come to Karachi, Pakistan. It was a match between Pakistan and West Indies, where foreign players were came from Jamaica, Guyana, Trinidad and Tobago,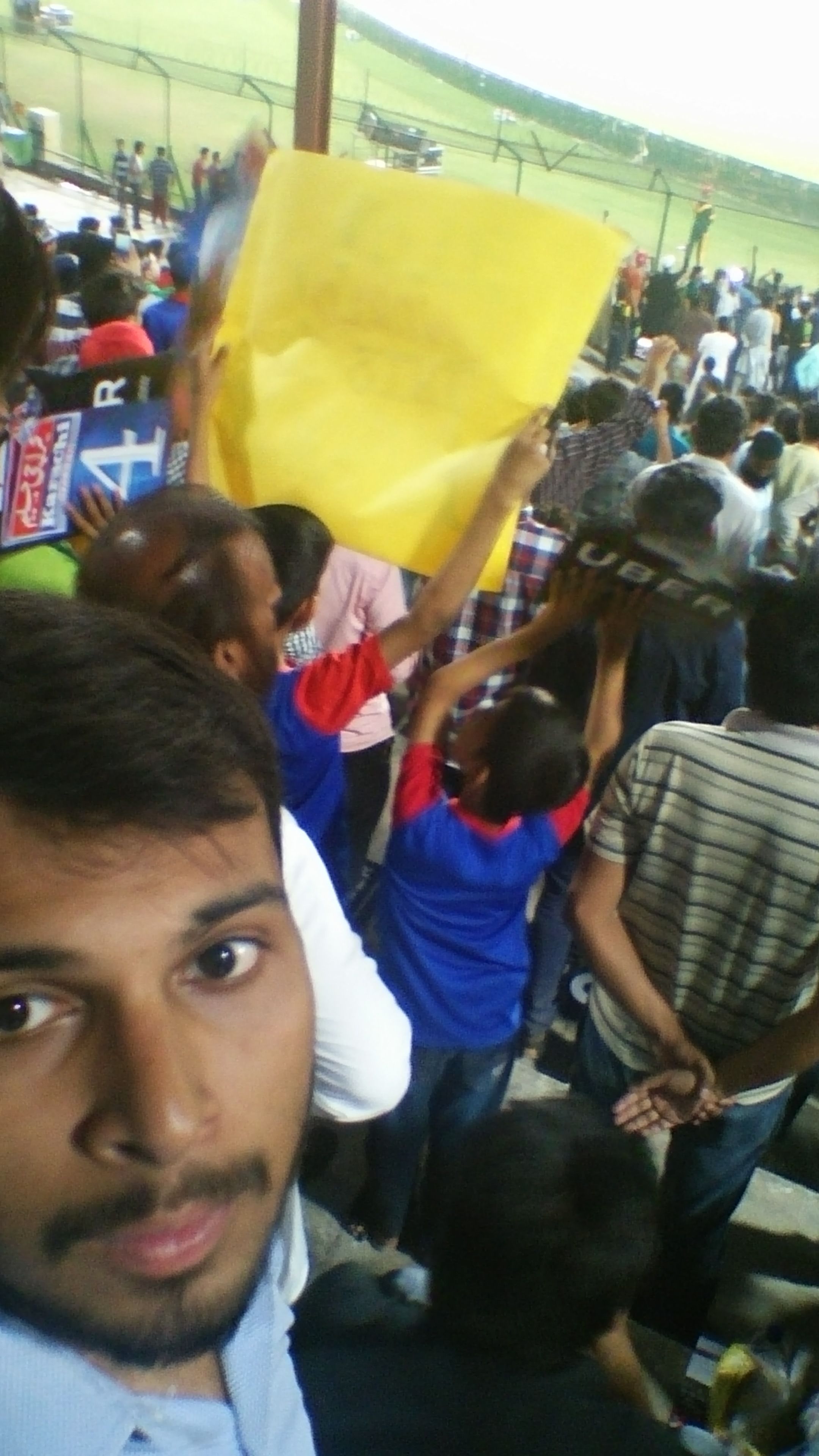 It was a 20 over match, with jam pack full stadium, people were happy seeing their star players in front of them.
I and my friends were there for cheering our national team, there were raining sixes from Pakistan side as the managed to score 205 in just 20 overs, with the best bowling attack west indies were bowled out for just 117 runs resulting in Pakistan win.
People were energetic, happy and enthusiastic , overall it was a good experience.