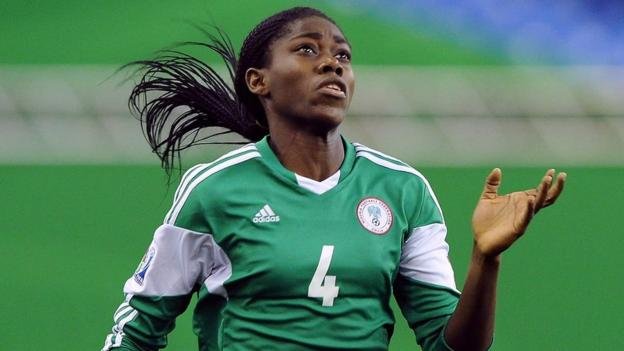 This may not be something special to some of you, but it is not everyday that one gets signed to a top tier club, a club not in Africa for an African player, but to one of the prestigious club not just in Europe but also one of the most respected club side in the world.
.
Good things are happening to one of the Super Falcon Super Stars Aishat Oshola. Aishat who is a forward was recently signed by FC Barcelona Fermeni on a Permanent contract basis. She is billed to continue playing in Spain for the upwards of two years. She was able to prove her mettle with an impressive performance when she was loaned from Dalian Quanjian, a Chinese Club.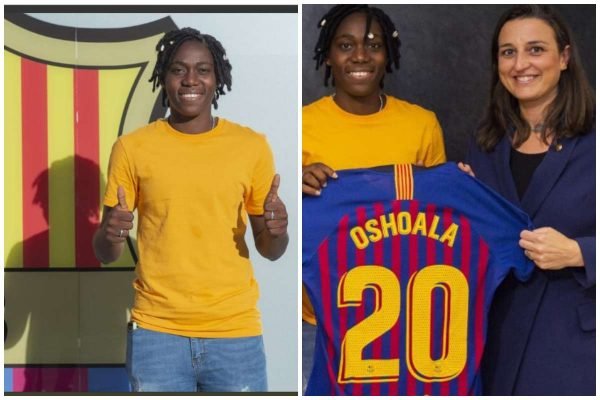 Asisat, who is 24 years old has always been in fine form whenever she is called to duty home and abroad. She hit the ground running with 8 goals in 11 matches in all competitions. Prior to that, she was doing quite well in her previous team like Llius Cortes side in Liga Iberdrola and of course UEFA Champions. There are very few African female and European footballers today who can match her attacking abilities. All these and many more made her new club to hand her a 2 year old contract without much ado.
Asisat's Champions League final perfomance and the goal the scored saw her make history in a top European competition for the Africa continent. In a statement published on the club website "Asisat Oshoala and FC Barcelona are to sign a new contract that ties the player to the Catalan club until 30 June 2022, following the unique agreement for the Nigerian international, this automatically means that he is no longer binded to the Chinese club side.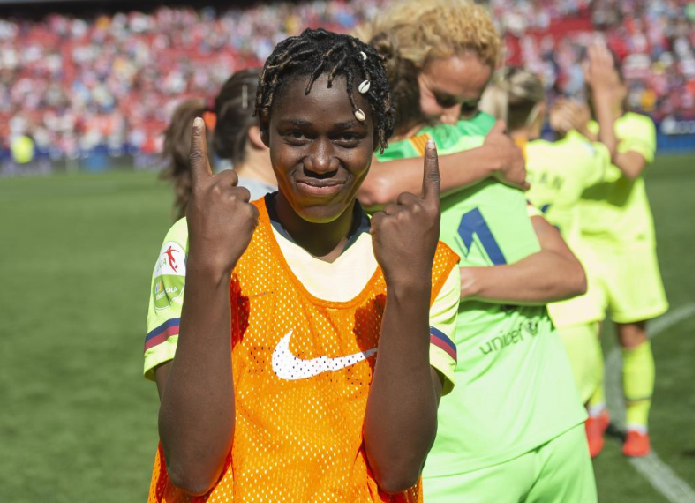 Three times, Asisat was voted African Women's Footballer of the Year, and that is no fluke given her yearly performances. Rigt now the new Barcelona star is away with her national team getting ready for the FIFA Women World Cup in France, where the Super Falcons are in the group of death which has the host nation including Norway and South Korea. Although Aisha has not been able to put pen to paper due to her national engagement, it will be sealed and delivered when that particular national engagement is over.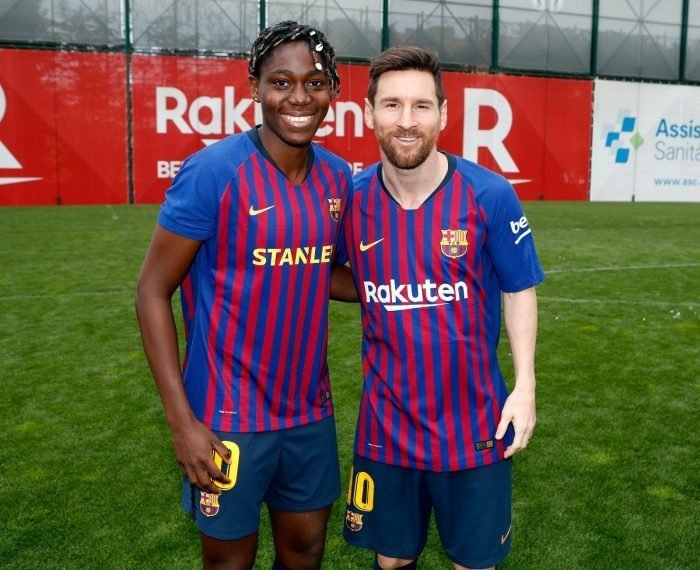 Here is to wishing the 3 times African best female footballer of the year a wonderful national engagement from the training sessions, the World cup proper and of course a wonderful time in her new club side when she joins later this year. May she be the missing female Messi and Ronlado put together for Barcelona.
ALL IMAGES ARE GOOGLE SOURCED.
Thank you for stopping by. Sincerely @izge.