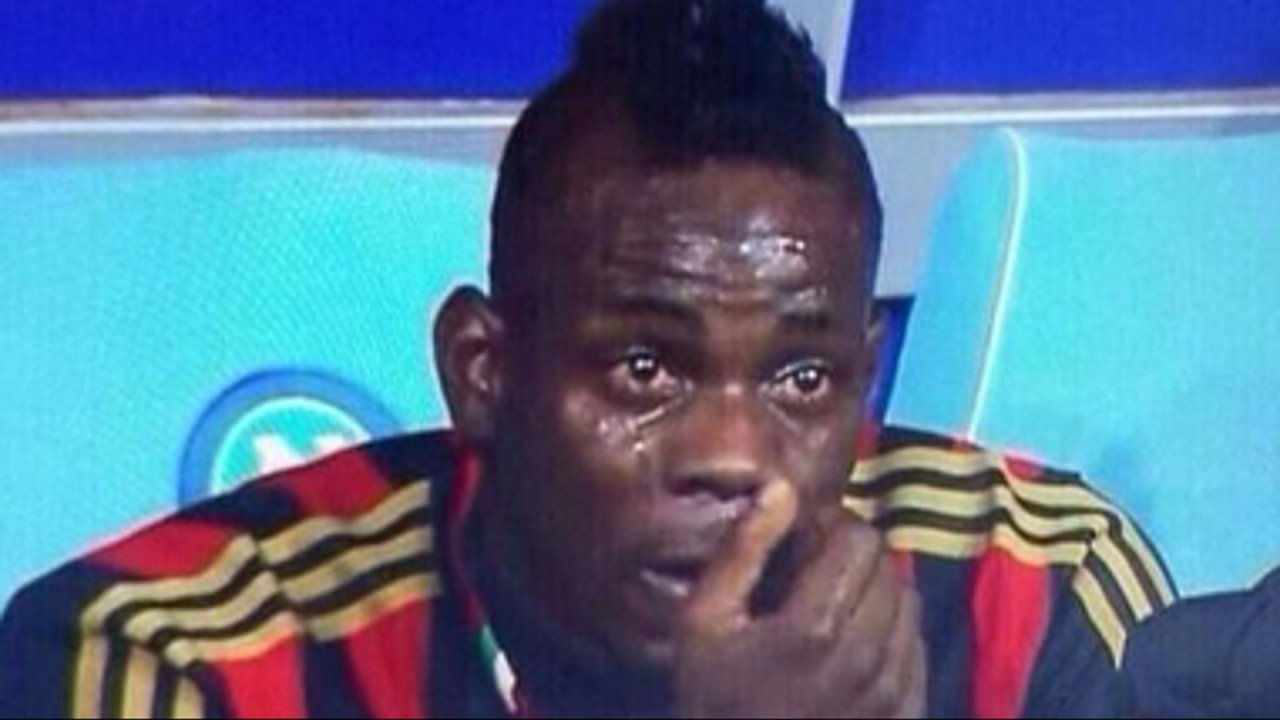 The issue of racism is a sore point to many individuals in all spheres of life. I ruminated within me for a long time before i could convince my self to pen it down and of course muster the courage to post it on my blog. The fans at Stamford bridge particularly may not find this blog funny, they are partly responsible for inducing this write-up.
.
There have been certain developments in recent times which suggest that racism is on the decline. However, certain gestures still crops ups now and again that renders the successes achieved so far, futile.
Racism is the belief in the superiority of one race over another, which often results in discrimination and prejudice towards people based on their race or ethnicity. The use of the term "racism" does not easily fall under a single definition. Wikipedia.
In July this year, Mesut Ozil found himself muddled up in a racism saga. according to him, the German Football Association and many others don't want to make him wear Germany's National Team Shirt. This was so because, he met and took a photograph with the President of Turkey, Erdogan.
"It is with a heavy heart and after much consideration that because of recent events, I will no longer be playing for Germany at international level whilst I have this feeling of racism and disrespect," he added.
"I used to wear the German shirt with such pride and excitement, but now I don't." Ozil. https://twitter.com/MesutOzil1088/status/1020984884431638528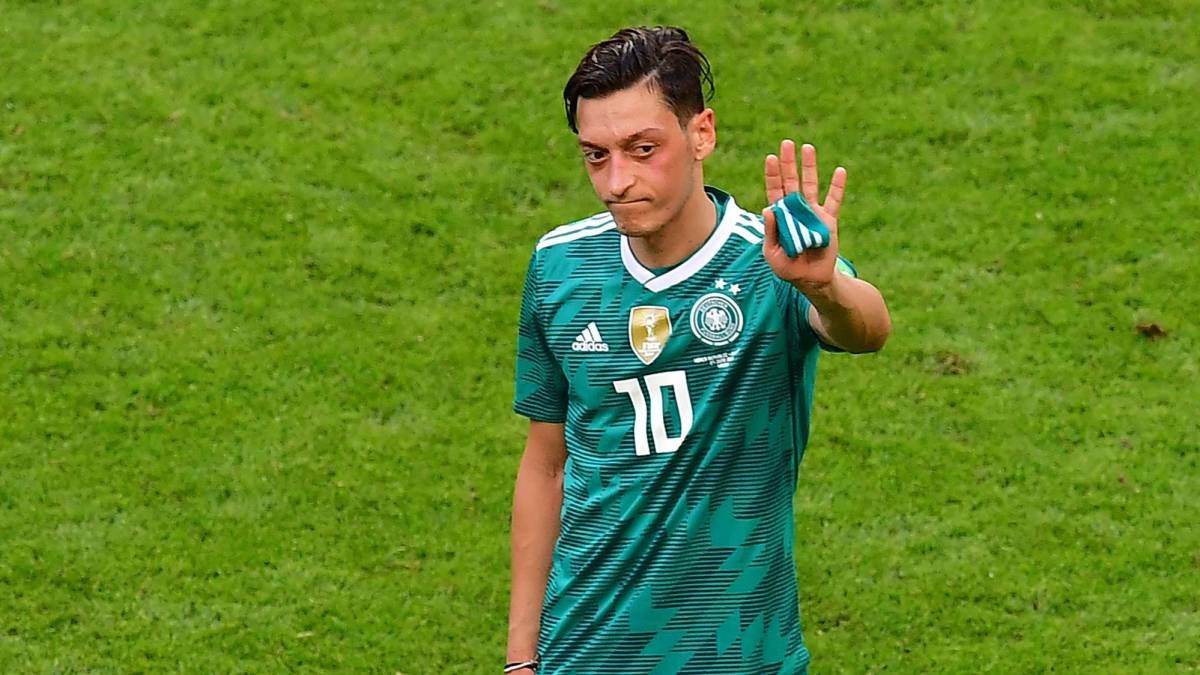 Discrimination and prejudices are found everywhere; it is my opinion that location, clime or skin color is immaterial. It is found even in some homes. For example, when a sibling in a household has money more than the rest, the parents considers him or her to be automatically superior to the others, even if that sibling is the youngest. So yes, when Wikipedia ended its definition of racism as to "not easily fall under a single DEFINITION", I think that that definition is by no means wrong in its entirety.
Although in reality, whenever the term "racism" is uttered, the first thing that comes to one's mind is skin color, country or continent. In my opinion, it will be somewhat wrong to tie it to people's skin, country or continent alone. For example, there is this idea that black men are favored by a percentage of light skinned women for their "manliness". On the other hand, there are also a good percentage of white men who favor to bask in the presence of big butted black women.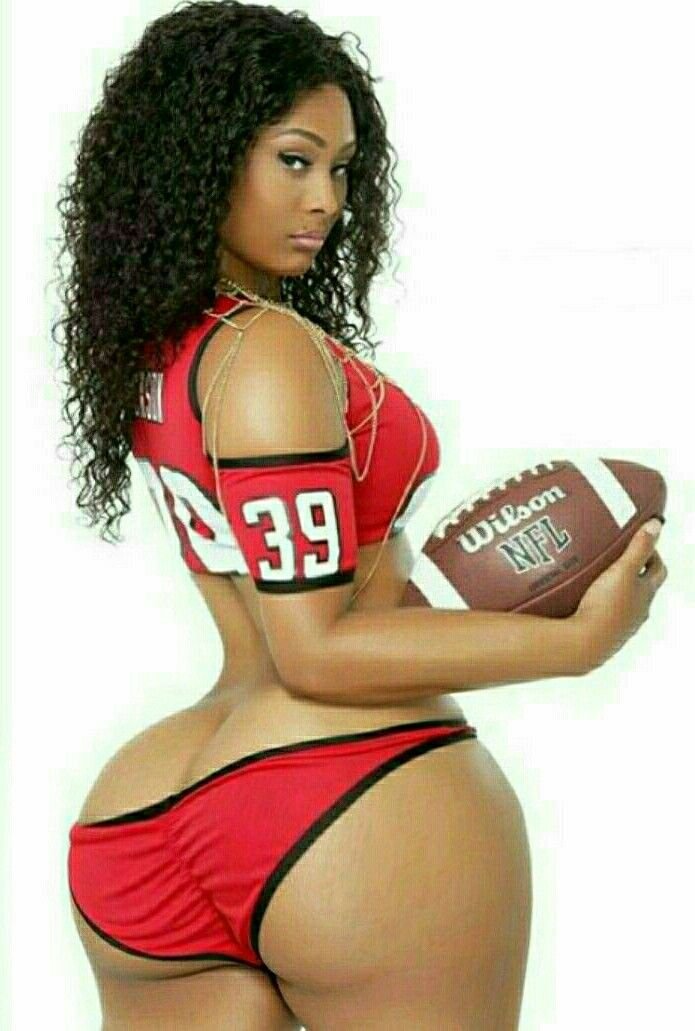 I know that some gurus may debunk my assertions above and tag them as lame or say it's something that has come to the fore only in recent times, that history has in its wake too many examples to the sorry issue of racism. Or for me to use few isolated instances with some insignificant number of tolerance here and there is not sufficiently binding. They may be right, however, It be will be foolhardy of me or anyone else not to want to admit that there has been significant leap to what has been decades ago. It will be absurd on the other hand for me or anyone else to conclude that the issue of racism is in the past. Regrettably, it still exist, albeit rather stealthily.
There are other sports that have been dominated by black men and women for a long time. They include popular sports like Track and Field Events, Boxing, and Basketball etc. I will like to touch a little on the sport that has a history of racism, and as you would have guessed, it is none other than the most populous sport on Earth, Football.
In Africa for example, there was a sorry incident in Tunisia during an African National Cup qualifiers when its national football team was defeated by Equatorial Guinea. It was reported that not less than 12 persons were attacked within the capital city and southern city of Sfax. The sorriest part of the Tunisian episode was the purported attacks mated on dark skinned Tunisians who bear resemblance to the Guineans. In fact, the situation was extended to the social media, posts were said to be focused on enslaving fellow Africans who will eventually be handed over to Boko Haram to be slaughtered. (This is by no means different from what has been happening to fellow black Africans living in Libya. Because it has already being carried out in the region. Lots of black skinned Libyans and others from sub-Saharan Africa were turned into slaves or slaughtered as rams' indiscriminately).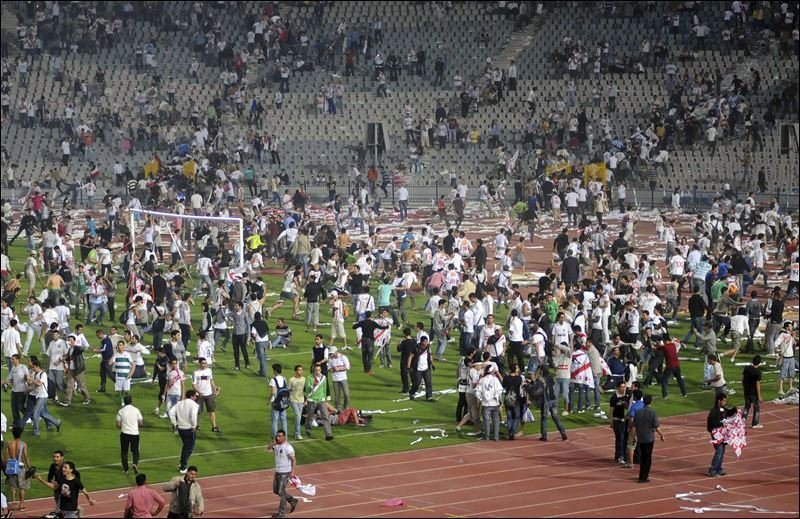 In sports and especially football, unfortunately, the list of discrimination against players among team members and opposing teams is long and can be said to be in-exhaustive. There are instances where a footballer was substituted because his gesture suggests that he could not bear the smell of a black Cameroonian player, Anton Ferdinand and Patrice Evra had to endure insults from John Terry and Luis Suarez, Paolo Canio who claims to be a "fascist" defends racism. Benzema, Balotelli, Eto'o and many Africans have suffered one way or the other in this regard. Mention must be made about the racism in Corsica and the hostility towards its own black players.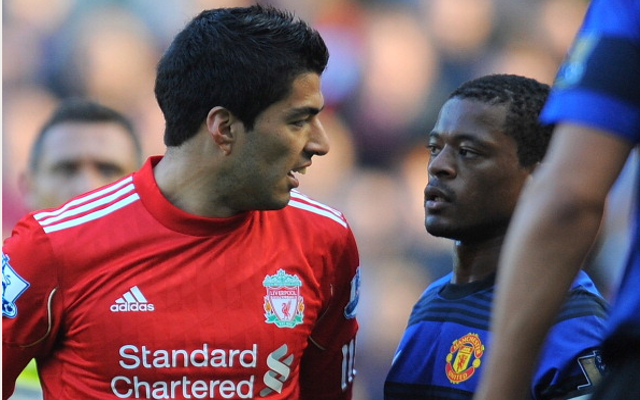 Although relatively rare, lots of imbecilities transpire in our societies which found their way into football and other spheres of life. This however does not make these indefensible acts permissible. That is why measures already improved upon, are mated upon culprits. Sadly, Zidane who was a one time favorite player of France was incensed into a violent act by an Italian contemporary with racist remarks which led to his disgraceful exit in the match before the whole world in 1998.
No doubt the authorities appear to be without power in situations where slogans of racism are chanted by fans on the stands or players during matches. The popular slogan of "SAY NOT TO RACISM" is no different from the call of "SAY NO TO CURRUPTION", by political hypocrites who continue to plunder Africa and other parts of the world.
Regrettably, those who continue to do it openly or discretely are humans who can be said to be the conscientious less, the godless, the intrinsically insensitive, the social malcontents, the eternally enclosed within the ignorant cages of barbarism, and the emotionally immature who are incapable of seeing beyond the tip of that organ which most men do their thinking on.
The subject of racism, bitter as it is, can sometimes be said to be political. However, it is advisable to treat it with caution and care and not to generalize it. It has come a long way since the first black man played for the first time in a European club; Stephen Madi Mokone was the first Black man from south Africa to play for an English club, Coventry City in 1955. While Benjamin Odeje, a Nigerian by birth was purported to be the first black man to play for England. Odeje debuted against Northern Ireland at Wembley in 1971. Since the advent of this millennium, there are many countries in Europe that made conscious efforts to naturalize and include black African footballers into their national teams. That, I am sure is worthy of praise.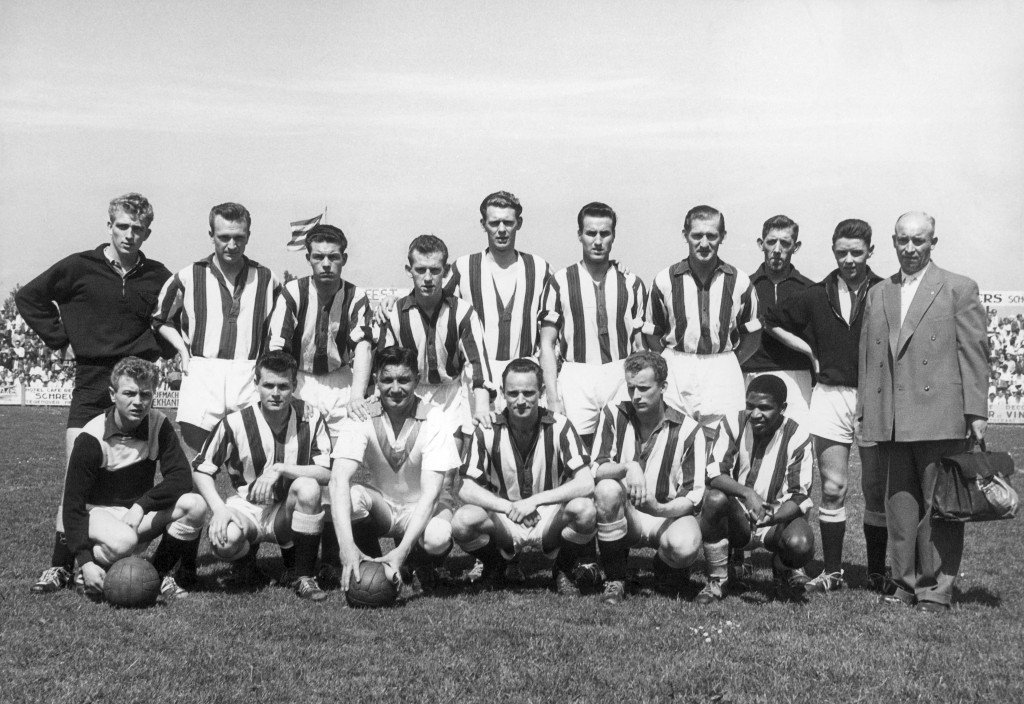 The recently concluded 2018 FIFA world Cup Russia was not without its drama, Jimmy Durmez, an Assyrian who plays for Sweden's National Team received death threats and racial insults because the Swedish fans blamed him for Germany's winning goal during their encounter. Fortunately, Durmez team mates thought otherwise, they were united against any form of prejudice on a fellow team member, whether naturalized or not.
France, the current world football champions started experiencing athletic deficit some couple of decades back. In other to reinforce its team as well as to compliment what was on ground, in its wisdom, it decided to look for redemption from the African continent by naturalizing strong black footballers into its national team. This strategy has paid off notably in 1998 and especially 20 years later in 2018 with the christened "UNITED STATES OF AFRICA" crop of players.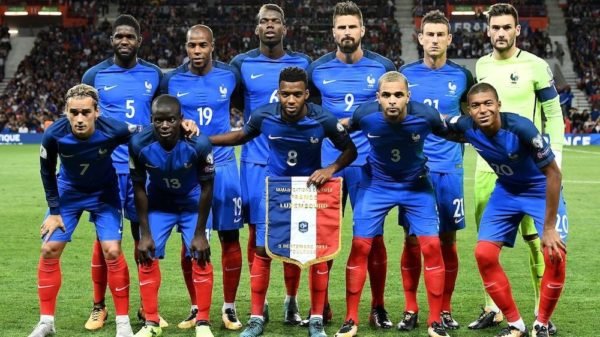 The fact that France's national football team is presently saturated with black players paints a positive trend and is one among the many examples that racism is on the decline. This puts paid to that claim to an extent. Another is the issue of White coaches managing black teams. Cisse, the coach of Senegal, was asking why he was the only black man coaching a team in the 2018 FIFA world cup Russia. Although it is not a new tradition, this goes a long way towards the borderline and threshold of the breakthrough in the extermination of racism is sports.
Admittedly, there are numerous examples to put forward for and against the issue of racism in sports, and i think it will take an entire book to speak about an in-exhaustive issue as this. To this end, other athletes, especially the football stars who still encounter racism directly or indirectly in their respective clubs may not find my conclusion quite palatable; one can only but sympathies with their plights. I think they should take consolation in the fact that it is getting better by the day, if it has not reached their end at the moment, very soon it will i am sure. On a lighter note, they should be comforted with the fact that the greatest footballer in world history is a black man. (That may be subject to debate, but records have it that he has scored more than 1000 goals).
Finally, I think it is incumbent upon us the fans to make it feature less and less in our day to day vocabulary. When a player or a coach is not selected for whatever reason, it will be proper if not wise to step back as the artist, and try to have a better view or perspective as to why certain decisions were made. Football stars should not cry racism when they fail to make the list, substituted and or when benched. When a coach fails to be picked as the manager for a club or national team, racism should not be the recourse to fall back upon.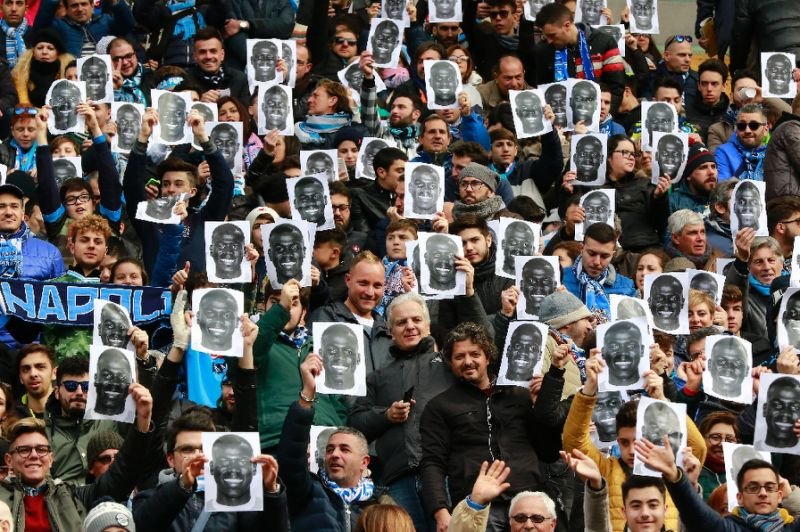 Any true and real football fan with undiluted fanatical blood flowing throw his or her veins and sinews of his body for a club or country should not engage in any racist chant. As this may incur the wrath of FIFA. We have seen situations where teams are relocated to neutral grounds or seen matches played in empty stadiums among other measure mated on culprits.
THE VIDEO BELOW IS A MUST WATCH. IT SUMMARIZES THE ACTS OF RACISM MATTED ON SOME PLAYERS IN NUMEROUS WAYS DURING FOOTBALL MATCHES IN THIS OUR 21st CENTURY.
.
This is a re-post my blog on scorum. feel free to click on the link below and get to experience one of the best sport blogging platform of 2018. https://scorum.com/en-us/football/@izge/racism-and-its-trend-the-bane-of-some-athletes
.
ALL IMAGES USED ARE GOOGLE SOURCED.
Thank you for stopping by, Sincerely @izge.
.