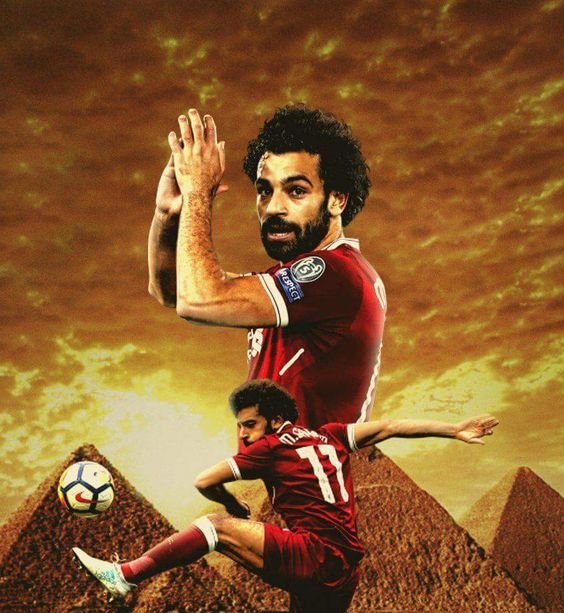 This a repost of my content on scorum which i did few days ago. Feel free to click on this link for a wonderful experience of one of the best blogging sites available today
Popularly known as Mo Salah, the bushy hairstyle lad needs noformal introduction to not just football fans nor to other sports and non sporting enthusiasts. Recently voted as the African best footballer of the year, the Egyptian star footballer is endeared in his motherland like no other Egyptian footballer or any athlete living today.
.
The Pharaohs of Egypt and Liverpool FC attacking midfielder is an enigma of a sort whose influence in both clubs cannot go unnoticed. The star athlete is just 26 years of age but it will not be out of place to regard him as one of the most popular athletes today in the sporting world. It will not be wrong also, to put him on the same pedestal with his contemporaries of the likes of Modric, Neymar, Griezmann, Ronaldo, Hazard, and Messi. Although this assertion may be a bit bold, permit me to say that there is no African player right now who can be said to be his equal. Perhaps in the near future, but today, he is the reigning king of football in Africa. Despite his high scoring capabilities and indubitable influence on his team, the young man has not allowed it to go to his head nor is there an air of haughtiness and grandeur about him, save a gift of disarming smile that will melt the hearts of even the stone-heart. In a nut shell, his simplicity and humility is to a fault.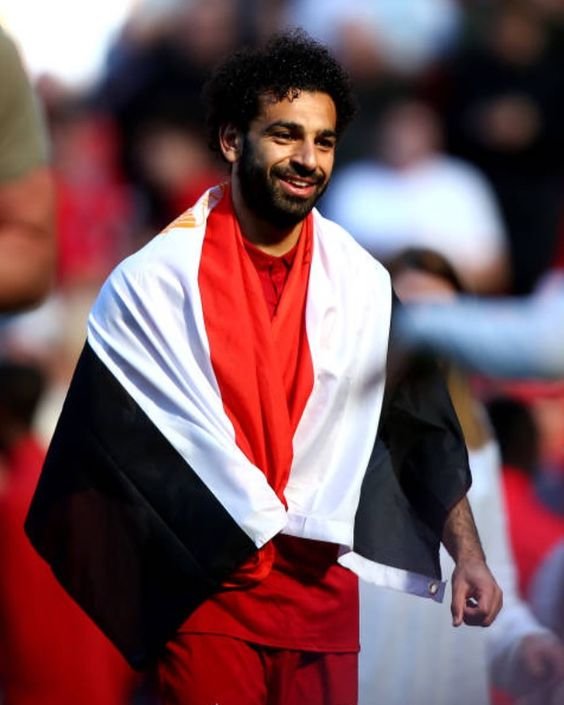 Although there are no collections of major silverware's to wave with at the moment, the Liverpool and Pharaoh striker took a notch further by way of enriching his club record. To be the highest goal scorer of his team and the highest goal scorer in the 2017 – 2018 Premier League with a record 32 goals is not a small feat to achieve. In addition, Egypt being absent at the FIFA World cup tournaments for upwards of twenty eight years, Salah's superlative performance yielded two goals against the Congolese team that took them to the world cup was an unforgettable gift to the entire Egyptian football fans. The four goals scored by him in three games have helped his country to qualify for the 2019 Africa Cup of Nations, which incidentally will be hosted by his home country Egypt, later this year.
Admittedly, Salah did not do well at the 2018 FIFA world cup; however, his poor performance at the tournament can somewhat be attributed to an injury sustained during the UEFA champions league finals between Liverpool and Real Madrid. Despite the injury, the phenomenon Salah managed to score two goals.
Born in Al-Nagrig, about a hundred kilometers from Cairo, Mohamed Salah's father was a former football player and considered very tough with his children. While following in his father's footsteps, Salah did numerous trials in different clubs, before he successfully signed a deal with Arab Contractors, a local football club in Cairo. It was said that Salah traveled the distance for years between his village and Cairo to train and play. As tasking as that was, his father who has seen the talent embedded in his son, encouraged him to disregard the momentary hardship which will eventually pay off. And surely it did pay off in the end.
Salah got the attention of bigger clubs in Egypt when he made his debut at the age of 17 during division 1 league matches. The result was immediate, clubs like Zamalek and Al-Ahly wanted to sign him up badly, but the management of Arab Contractors wouldn't hear of it, for they had bigger and better plans for him.
It will take a foreign club FC Basel of Switzerland to convince the management of Arab Contractors to let go of their young prodigy with a mouth watering check of 2.5 million Euros. Before finally settling at Liverpool FC in June 2017, Salah had gone through the building process and rigors of being loaned or transferred from one club to another around Europe. Perhaps looking for a suitable and better environment, it was not until he came to Liverpool before his extraordinary self and form could surface in an unexpected dimension.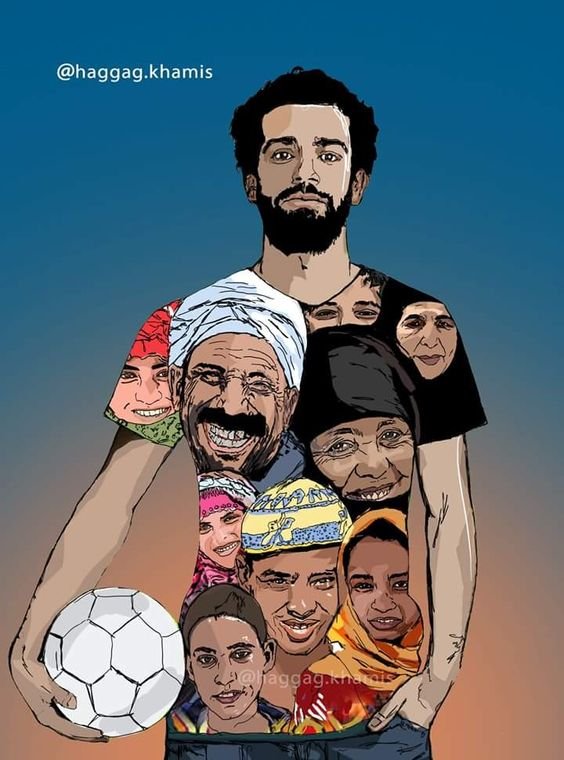 Salah, a man who loves his country deeply, has created a general sense of profound respect. This love made it possible for him to stay close and accessible to the people. His philanthropic activities have not gone unnoticed on the entire Egyptian population. He has donated funds to the state of Egypt, gives money to different foundations, financial assistance to hundreds of families, renovated classes, build schools, clinics and libraries to mention a few.
To further emphasis his love for his people, after the World Cup in Russia, Salah came to spend a few days in his home in Cairo, whose address had been posted on social media. In matter of minutes, hundreds of fans came to the house, but instead of calling the police, he went out into the street to chat, sign autographs, and take selfies. The frolicking lasted for hours, and it was the police, who were alerted, came to disperse the crowd eventually.
But Salah is also a character whose notoriety far exceeds the strictly sporting fame. In the last presidential election, about a million Egyptians gave their voice to the player, who was obviously not a candidate. This may be ascribed to his philanthropic activities of over the few years, which private and government personalities have not been able to equate. Salah remains very discreet about his political opinions and for the most part, he has distanced himself from any form of political engagements and have smartly kept his political affiliations close to his heart. Without being told, the volatile political situation in Egypt makes it imperative for a football star or any athlete for that matter, steer clear of political involvements in other to avoid the wrath of religious leaders, and above all, the wrath of the almighty government.
Being the captain of Pharaohs, a major responsibility awaits Salah when the 2019 African Cup of Nations kicks off in a couple of months from now. The pressure that may follow during the tournament would have been much easier for the 26 year old if Egypt were not to host it. The dream for a new continental title after winning it nine years ago from Egyptian fans could be felt in the air. As one of the best footballers in the world, Salah knows that a lot is expected from him, a performance typical of the kind he renders for his clubs side, Liverpool FC is was is expected. Anything short of that will draw the wrath of Egyptian fans, who may tag him as an unpatriotic citizen who preserves his best performances for his club side only to render half-hearted performance for the motherland.
I have a feeling that this year is going to be the year for the Egyptian idol. With the way his stars appear to be shining at the moment, Salah may have more than one silverware to his name. It will not be out of place to predict that he may lift the Premier League Title and of course the Nations cup before the year runs out.
I think that with or without pressures for the quest to become the champions of Africa and England, i am sure Salah will remain calm and be his phenomenon self. I wish him the best at his club side and with the pharaohs of Egypt. May he not encounter the likes of S. Ramos as he tries to give his best for the game of football.
Thank you as usual for stopping by. Sinderely @izge.
.