Australia said "No" to Pakistan as expected to the issue of playing in Pakistan. As Pakistan Cricket Board (PCB) tried to bring Australia on their venue but Cricket Australia refused the proposal.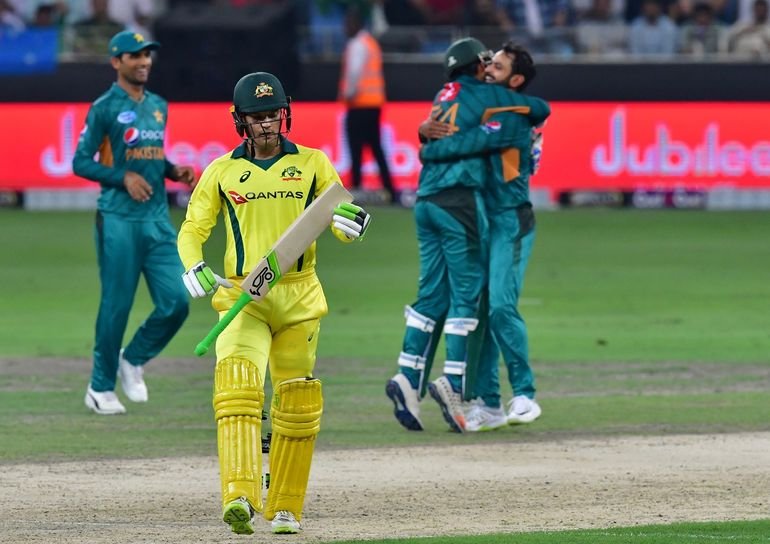 Pakistan Cricket Board, PCB
As Australia never visit Pakistan After 1998 and Australia refused the proposal again. So Pakistan has to wait for more to earn the belief of the foreign countries. On the other hand, Pakistan reduced its expectation in a couple of matches in Pakistan. But failed to convince them.
PCB reviled the 5 match ODI series schedule against Australia. As they delayed for this reason and tried to convince Australia. But Cricket Australia said "No" to Pakistan. So the best option remains only Arab Emirate. Though Australia implied for the possible matter PCB expected something minimum.
PCB Director Cricket International, Zakir Khan
"Australia are the world champions and this series will provide the Pakistan cricket team an opportunity to assess their World Cup preparations. The PCB was optimistic that it will be able to convince Cricket Australia to send its side for some matches after successfully staging high-profile bilateral international series and the HBL Pakistan Super League matches in the past 18 months.
"But, we are disappointed for the enthusiastic and passionate cricket fans in Pakistan who will now have to wait for some more time before they can see the Australia cricket team live in action for the first time since 1998."
"However, the CA has confirmed that they will send their security expert to oversee the execution of security plans for the HBL PSL 2019 matches and bilateral series against other international sides in Pakistan, and will also speak with the ICC-recommended PCB security consultant. In the meantime, the CA have confirmed they will maintain regular contact with the ICC,"
try our mobile application and stay with us
Therefore, Australia said "No" to Pakistan for the 5 matches ODI series in UAE. Bilateral series will come to light on the 22nd March at Sharjah. Hope both teams will gift us a contesting series as well.