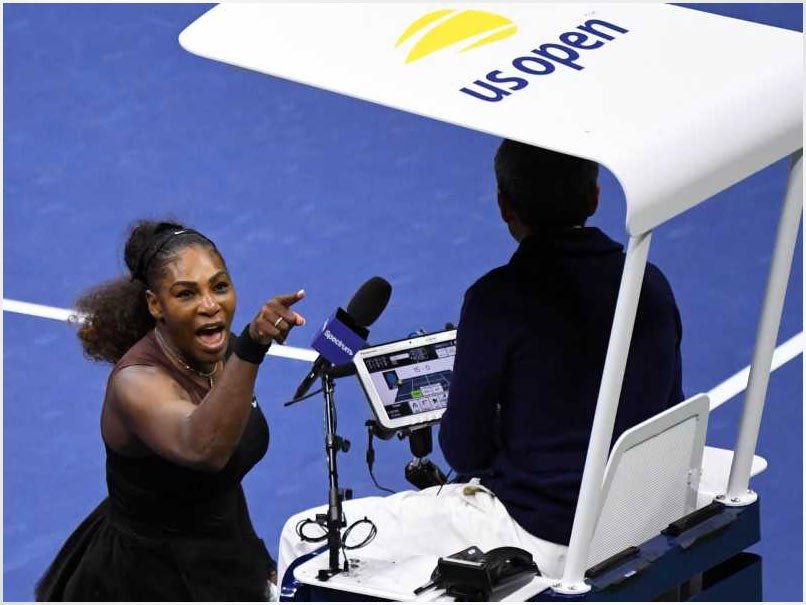 Reuters
For Naomi Osaka, the champion of the US open 2018 women's final match, Serena Williams was an idol. This legendary tennis player was a role model for her, not only as a great tennis player but also an independent woman. What we witnessed yesterday night is, however, an emotional and shameless person.
First, Serena protested her penalty as male players often do the same but rarely receive penalties. But her point is not appropriate to the match because the Umpire didn't make any difference between Serena and Naomi. In fact, the Umpire did judge fairly. you can watch the movie which shows Serena and her coach clearly had communication. If Unpairs often judge it differently compared to male's match, yes, Serena, you can accuse it. But this match was not the place. Rule is rule.
After this judgment, Serena could not manage her emotion and finally meltdown. She cracked her tennis racket and received the second penalty. When she slammed the referee, she disgracefully utilized her gender and the status of "mother" although Naomi is also female and color. Moreover, Osaka is NOT an American. When she was interviewed before the match, she was worry that she would not be welcomed at the final because the audience would support Serena. Why was Serena able to behave like an only victim in this match?
Naomi could not stop her tear when she won the match. The reason she cried might not be because she was delighted, but because she felt sad or even fear. During the match, she showed her ability to contend with the delays and the terrible atmosphere swirling in the stadium. she was actually quicker than Serena and control the ball more precisely. However, what she received from the audience were only anger and boos.
In the ceremony, Naomi stood not in the center, but Serena was spotlighted. (In this point, I believe the staff of the US open also had responsibility for the presentation.) Naomi shaded her face again on the stage because the audience still boosed against this young champion. Serena finally stoped boos with a smile. Come on, Serena. You made this, didn't you?
Get your shit together.
While Serena's behavior shaded Naomi's win and stole her moment, I still believe Serena did not intentionally behave offensively and cause the tension. She obviously lost her composure and was panicked like a child during the game. She simply could not accept her loss. It must be difficult and painful for legendary players to recognize their decline and accept a new champion. Her behavior was not professional at all. However, I want to say it never damage her brilliant achievement in the past.
Serena, you are still a great player.
I liked you. And I still like you.
Please don't let me down anymore.
Malis