The history of the World Cup is pretty cool. It's hard to finish the story. Some stories are heroic, some stories inspire, and some stories awaken in pain. But the events that made everyone shocked, the list of the red card of the Zinedine Zidane will be the first thing in the list. On the side of the World Cup trophy, Zidane has left the field slowly and still leaves the scene.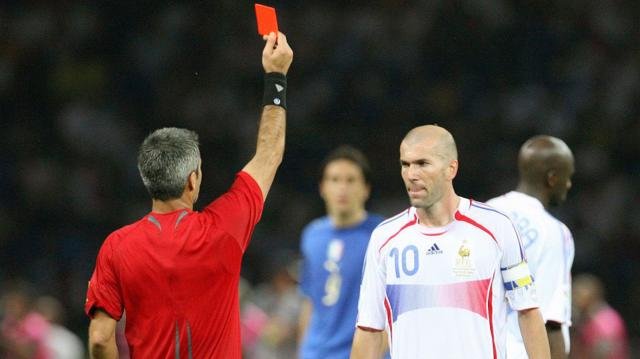 source
Horatio Eli Gondo gifted the scene to football Zidane was beaten by Italian defender Marco Materazzi in the 2006 World Cup final. As a result, the Argentine referee for the red card does not make anyone stand up. But Zidane did not see the eyeballs of Alejandro himself. So how did the referee find the courage to show the red card to such a superstar?
Eli Gondo reports that the credit is credited to the fourth referee Luis Medina Cantalehor. Only this Spanish or four directors watched the event directly. In Elijondor's words, 'I saw materazzi lying on the ground 30-40 meters away. So I dropped the game. I asked myself, "Oh, what could be?"
Intercom asked my colleagues what is the matter? Surprisingly, both of them responded, they did not see anything. I started thinking, I'm going to get big trouble. Only then would my angel be El Luis Medina Cantaleho The fourth referee of that day. He said, "Zoroastrianism has thrown Horacio Matarazzi a terrible way. When you go to the hotel to watch the video, you will not believe. "
'I went to the spot. I had all the information needed and I decided to let Zidane leave the field.
After the decision of Eli Gordo, the match went to penalty shoot-out and France lost to Italy there. But many people think that if Zidane is in the field then it would have been the opposite. People can think that if Kantaleho looked at the other side that day, then France could get the second World Cup in 2006. Then the video was not the assistant referee!
Thanks By @milton7320
Please give me Upvote and Follow me