James Anderson is on the verge of breaking Glenn McGrath's record for most test wickets. At present McGrath holds the record for most wickets in test having 563 wickets under his name. Jimmy is not far having 557 wickets in his name and hopefully, he will become the greatest test bowler before India England series ends.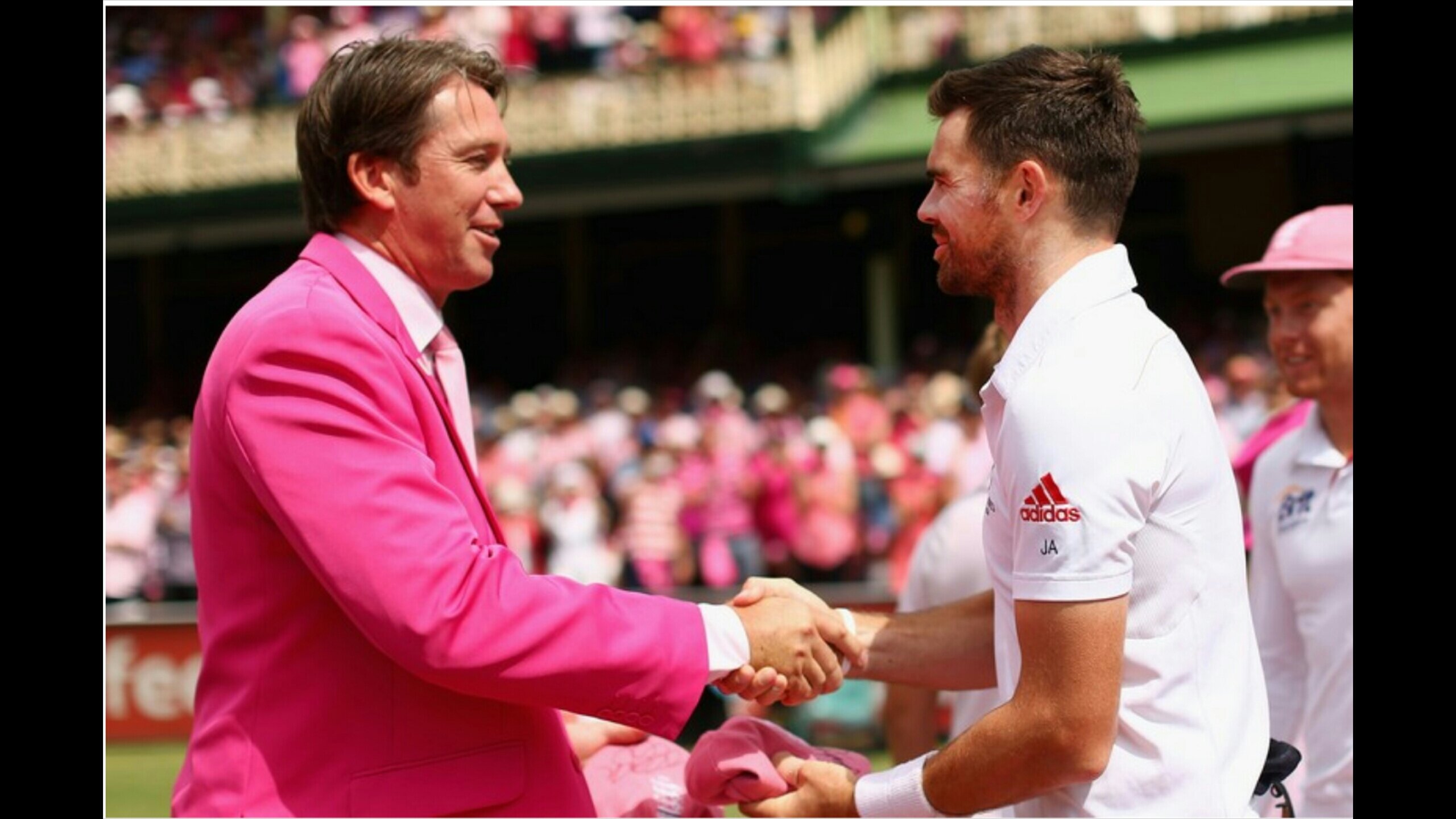 image source: Australian Cricket
The Australian pacer had so many things to say about Anderson which he revealed in his latest interview. Glenn said, " Records are nice and I've been very proud to have taken more wickets than any fast bowler in test history, but any high is there to be beaten and I will be equally proud of Jimmy when he goes past me because the fast bowler's union has to stick together."
McGrath also feels that once Anderson goes pass his record no other bowler will be able to achieve that in future. He also added that Anderson has unique ability to swing the ball both ways and that too with great control.
Well, even I doubted his ability to take wickets overseas but in last eight years, he has proved me wrong by picking up 144 wickets at an average of 28.57. At home conditions, I don't think there is any bowler near him because he can vary his pace and swing to pick wicket at any point. Since 2003 when Anderson played his first match against Zimbabwe, he has shown great dedication and fitness towards the game. He has bowled maximum numbers of balls bowled by any bowler, the number is 31,065 balls.
Once Anderson goes pass McGrath he will have top three spinners ahead of him and I feel they will not be easy to beat. At number three is Jumbo, Anil Kumble sitting with 619 wickets while at number two is world class leg-spinner Shane Warne at 708 wickets and finally if he manages to break 708 marks he will have 800 wickets mark to achieve to surpass Muttiah Muralitharan's record.
I don't know where he will end up but I feel he is already a Legend. It required real tough mindset to maintain body fitness and play for that long especially for a fast bowler. He has proved again and again that his ability to swing the ball in both directions cannot be matched.
I hope he continues to do well and keep picking wickets. It's fascinating to see him bowl. He is definitely one of the best bowler World has seen.