Novak Djokovic who missed last year's tournament with an injured right elbow has reached his eighth U.S.open final by defeating Kei Nishikori 6-3,6-4,6-2.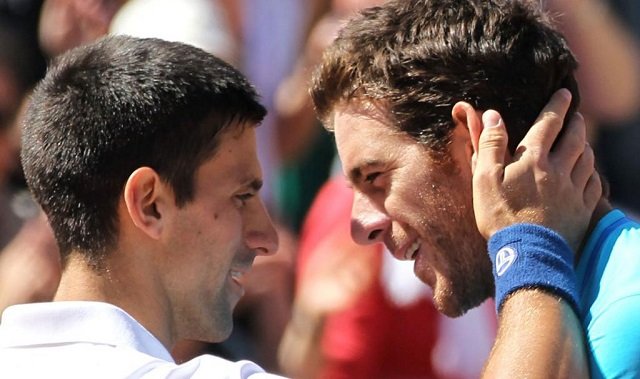 In the finals, Djokovic will face Juan Martin del Potro who defeated Rafael Nadal in the semi-finals. Del Potro advanced when Nadal retired after the second set with a knee injury. Djokovic is in sublime form as he is eyeing his 14th Grand Slam title overall. But he will get a tough fight from Del Potro as he is also playing amazingly well which he confirmed by defeating Nadal in the semis. Even though Nadal retired but Del Potro won first set 7-6 and second set 6-2 when Nadal decided to stop and not continue further.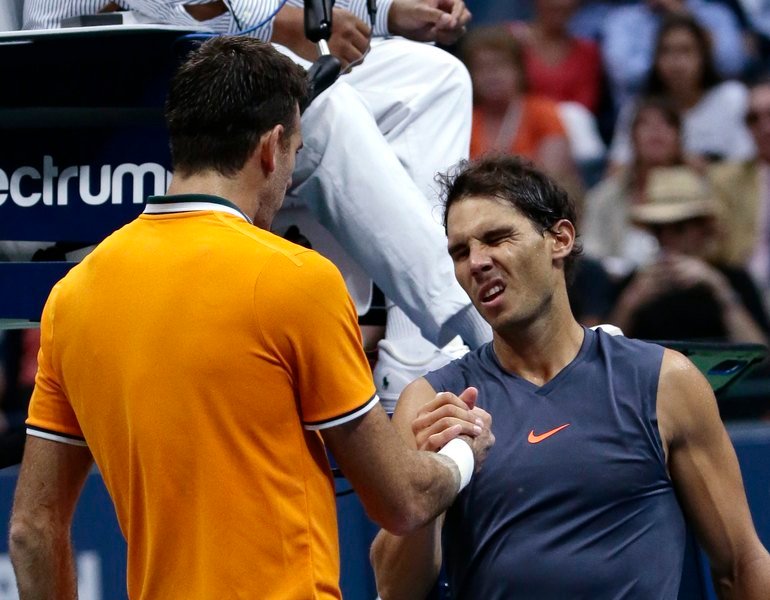 The world no. 1 seeded Rafael Nadal was visited by a trainer at the changeover after the match's seventh game and the tape was applied below the joint. But his body language was not at all great and it was easily noticed when he pulled off the tape in the next changeover. Finally, he had a medical timeout so the trainer could massage his right leg and apply the tape again. But even then the Champion player could not sustain the pain as his movements were clearly limited and by the end, he was walking with a bit of a hitch in his gait between points.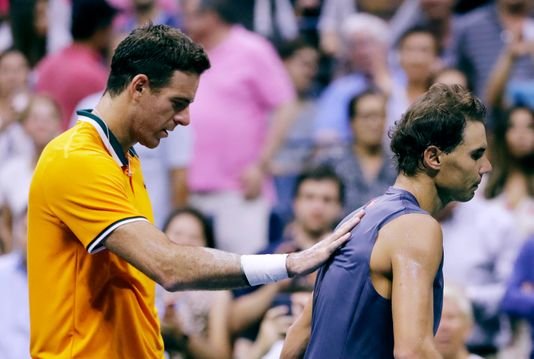 Nadal's injury could be seen earlier in the tournament during his win against Karen Khachanov when he had it taped his knee. Then in the quarterfinals, he had marathon match against Dominic Thiem which lasted nearly five hours and five sets. Rafa did survive hen but its side effects were noticed in the semi-finals and as a result, he had to retire. But this proved healthy for Del Potro as he will test Djokovic in the finals.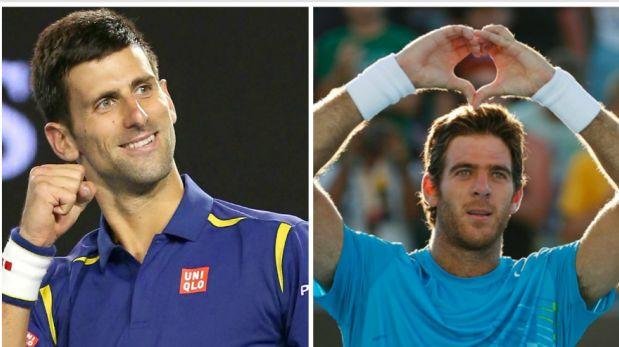 Del Potro defeated Nadal in the semi-finals of U.S. open when he was 20 years old and then stunned Federer in the finals to win U.S. open 9 years ago. Even he had major fitness issues due to which he could not continue the same way. But now he has returned well and you never know this time he stuns Djokovic to win the title once again.
Del Potro stated after his win, "I've been fighting with many, many problems to get to this moment, I am here now."
Whoever wins one thing is sure it will again be a roller coaster ride as it will be a contest between Del Potro who with his massive forehand that zips along at around 100 mph will test two time U.S. Open champion who is hungry to get back to his best.
image source:
SRBIJA
Detroit News
Salt lake tribune
Stevegtennis