Homemade Sports Drink
Sports drinks are one of the most beneficial supplements that many of us prefer. Because we need electrolytes it is very comfortable to provide. Depending on the loss of fluid and electrolytes there may be problems in performance, muscle tissue and decision making.The easiest way to prevent them is sports drink.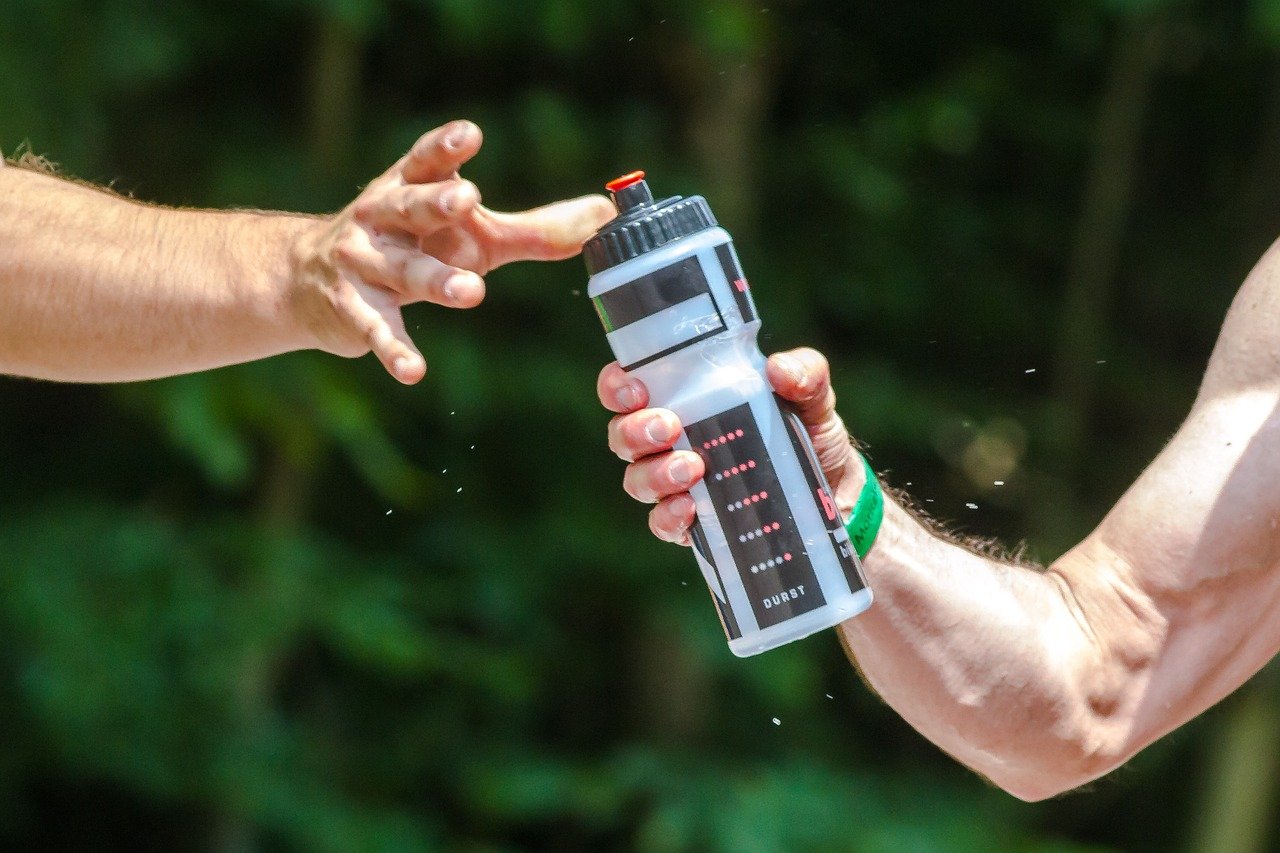 Sports Drink Types
Sports drinks are divided into three; hypotonic, isotonic and hypertonic ones.
Hypotonic
Hypotonic drinks are beverages that have less density than the fluid density in our bodies. Generally they contain low amounts of electrolytes. Their goal is to
prevent water loss
for people with low intensity sports.
Isotonic
Isotonic drinks have a density very similar to the fluid density in our bodies. Usually, the sports drinks we see in market shelves are isotonic. It is well suited for
medium intensity sports
and general use.
Hypertonic
Hypertonic drinks contain very high amounts of electrolytes and have much higher density than our body fluid density. It is very suitable for
professionals and competing people
. If the temperature of your sporting environment is very high, you can use it for medium intensity sports.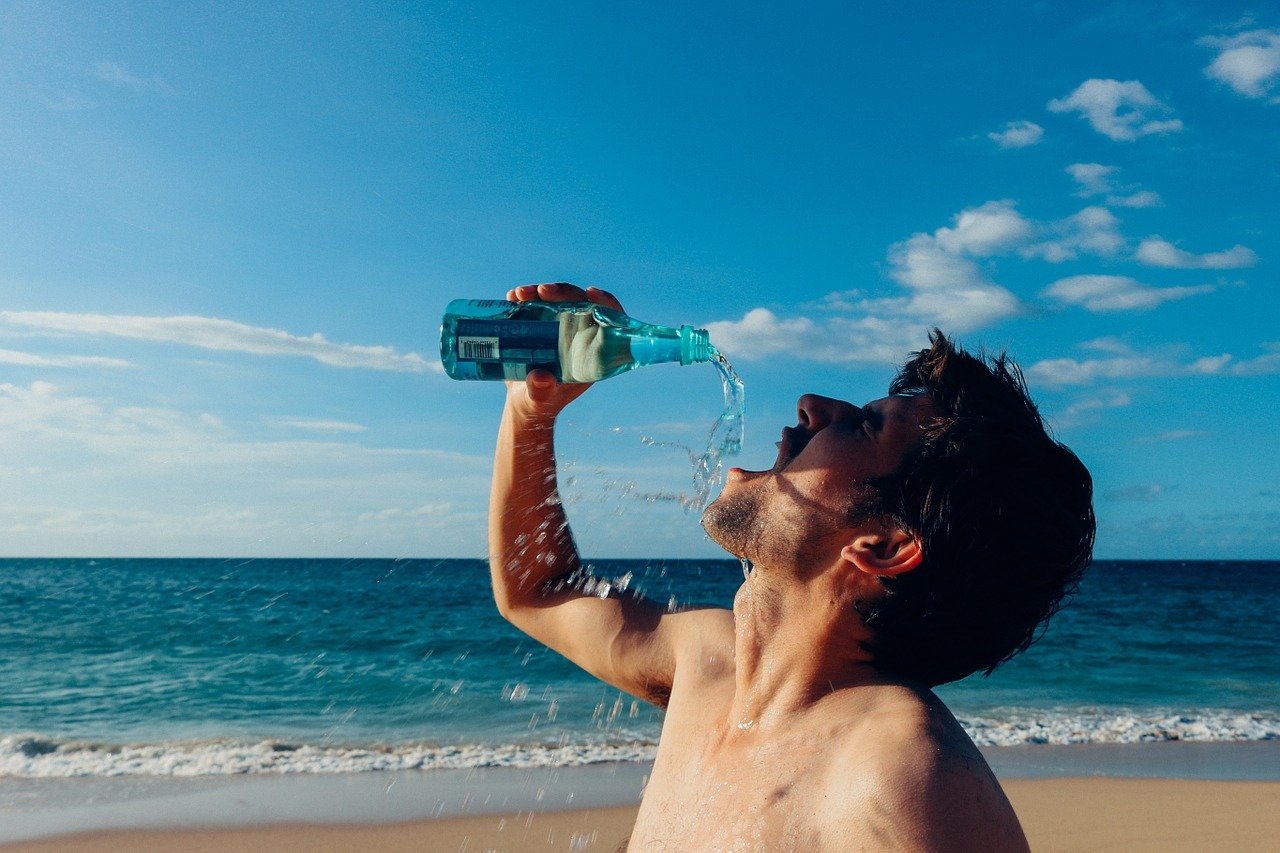 Homemade Sports Drink Recipe (Hypotonic)
200 ml mineral water
2 medium lemon juice
1 teaspoon sugar (Honey can be used instead of sugar)
½ teaspoon salt
1 cucumber juice or mashed cucumber
100 ml coconut water
1 liter water at room temperature
Mint (If you want some fresh taste)
A sports drink who you have done with this measure is hypotonic. For an isotonic drink, add 3/2 teaspoon sugar instead of 1 and 1 teaspoon salt instead of ½. For hypertonics, using 2 and a half teaspoon sugar and 3/2 teaspoons salt will be enough.
---
TR:
Ev Yapımı Sporcu İçeceği
Sporcu içecekleri pek çoğumuzun tercih ettiği işe yarar takviyelerdir. Bunun nedeni ihtiyacımız olan elektrolitleri çok rahat bir şekilde karşılamasıdır. Sıvı ve elektrolit kaybına bağlı olarak performans kaybı, kas dokularında yıpranma ve karar verme mekanizmasında problemler yaşanabilir. Bunları engellemenin en kolay yolu ise sporcu içecekleridir.
Sporcu İçecekleri Tipleri
Sporcu içecekleri hipotonik, izotonik ve hipertonik olmaz üzere 3'e ayrılır.
Hipotonik
Hipotonik içecekler vücudumuzdaki sıvı yoğunluğundan daha az yoğunluğa sahip içeceklerdir. Genel olarak düşük miktarlarda elektrolit içerirler. Hedefleri düşük yoğunluklu spor yapan insanlar için su kaybını engellemektir.
İzotonik
İzotonik içecekler bedenimizde ki sıvı yoğunluğuna çok benzer yoğunluğa sahiptir. Satın aldığımız bir çok sporcu içeceği izotonik içecektir. Orta yoğunluklu sporlar ve genel kullanım için oldukça uygundur.
Hipertonik
Hipertonik içecekler çok yüksek miktarda elektrolit içerirler ve vücut sıvı yoğunluğumuzdan çok daha yüksek yoğunluğa sahip içeceklerdir. Profesyonel sporcular ve yarışan insanlar için çok uygundur. Spor yapma ortamınızın sıcaklığı çok yüksek ise orta yoğunluklu sporlar için de tercih edilebilir.
Ev Yapımı Sporcu İçeceği Tarifi (Hipotonik)
200 ml maden suyu
2 orta boy limon suyu
1 tatlı kaşığı şeker (Şeker yerine aynı miktar da bal kullanabilirsiniz.)
½ tatlı kaşığı tuz
1 salatalık suyu veya püresi
100 ml hindistan cevizi suyu
1 litre oda sıcaklığında içme suyu
Nane (İsteğe bağlı aroma verici)
Bu ölçülerde yapmış olduğunuz bir sporcu içeceği hipotoniktir. İzotonik bir içecek için 3/2 tatlı kaşığı şeker ve 1 çay kaşığı tuz ekleyiniz. Hipertonik için ise 2 buçuk tatlı kaşığı şeker ve 3/2 çay kaşığı tuz eklemeniz yeterli olacaktır.