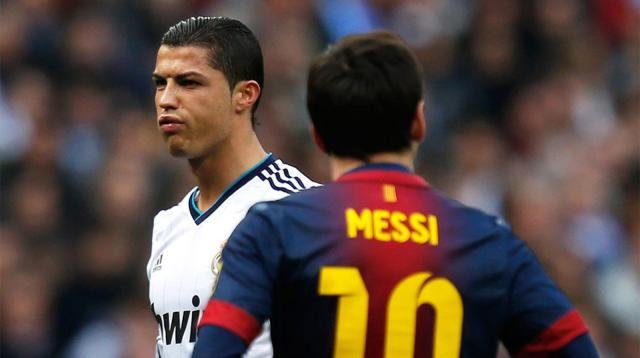 Lionel Messi has reached Argentina in the 2018 World Cup in Argentina with a great hat-trick in the match against Ecuador. Again all Messi and Messi defenders. Cristiano Ronaldo Portugal has cut Russian tickets. But the second highest 15 goals, Ronaldo! Ronaldo does not like it. His idea is that everybody wants to give up Messi's World Cup. This is claimed by the Spanish media Diario Gol
Although Ronaldo could not make any comment, the media claimed that Ronaldo told the nearby people that his performance was not being properly evaluated. On the difficult journey of Europe, he even pulled the team alone! There is no poetry about this! Messi pulled out all the light in one match!
Just what, in the Ecuador match, Argentina coach Jorge Sampauli also commented that Messi has a World Cup money near football. Ronaldo may have been more offended by this!
Not just Sampoli, FIFA President Ziannie Infantino wanted to see Messi win the World Cup. "Messi has not won the World Cup yet. One of the main players of this era of football and full of players. His retirement will not be fair to win the World Cup. '
Although not telling Messi directly, Ronaldo has explained many times before, some people have wronged him by allotting more love to a player. Because, he speaks on the face. Many people think him arrogant Ronaldo also thinks that many are jealous of his success and glamor.
Messi has also talked about the record of a goal in the qualification. Messi was the first player to have scored many goals in South America, but Messi was the first to score 20 goals in the qualifying. But in the qualification round of Europe, Ronaldo has emerged as the top scorer in the continent's 15th goal. His 79 goals Ferrank Puscus topped 84 goals in 89 matches. Source: Sports Illustrated.