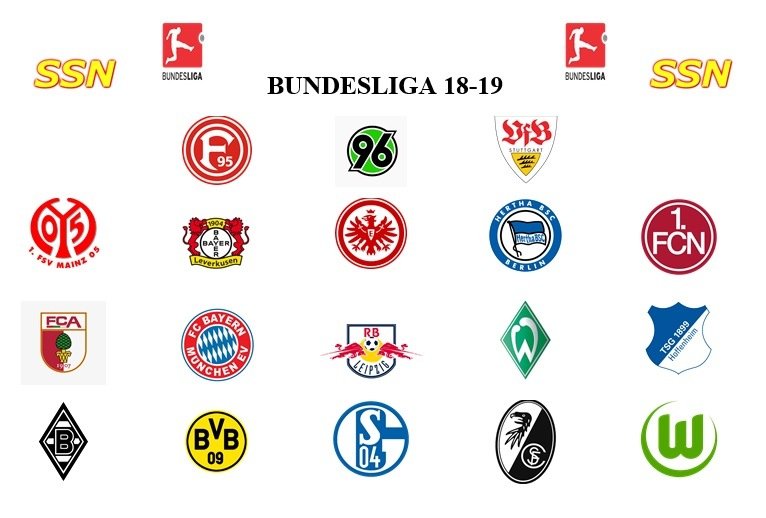 Hi guys!
 Hanover opening of the 11th tour on the home arena has won against Wolfsburg with the score 2:1 a match. Guests had total advantage over Hanover, but could score only one goal in the rival's gate. The goal has been scored at the end of a match with a penalty.
 The Hoffenheim and Augsburg have played the match on Saturday evening. Guests have lost with the score 2:1. The Hoffenheim has won the fourth in a row victory in Bundesliga and has risen to the sixth place in a table. It should be noted that the team of Sinsheim had last four matches with weak rivals, and here several games with teams from the top part of the table are coming further. It will become check for team Hoffenheim.
 Fortuna has sensationally beaten Hertha Berlin with a devastating score 4:1. A game wasn't set already from the first half. Before a break the left defender of team from Berlin has received a red card. After removal in the second half of Hertha has begun to fail in protection and have passed four balls. After excellent start of a season of Hertha has begun to lose points in each match and already five a match in a row I didn't see victories. The team from Berlin takes the seventh place in the championship of German Bundesliga now.
 The central match of a tour was played on Saturday. The German classico at Signal Iduna Park stadium. The Borussia Dortmund accepted Bayern Munich at the stadium. According to bookmakers of Bayern was a favourite on this match, but the last results of the Kovac team say that Borussia has every chance to remain the leader of the championship on the first half of a season. I didn't write prediction for this match, but have relied on this match in LIVE. After Lewandowski has opened the account in the 26th minute, the coefficient on a victory of Borussia was 8. In a break I have relied on double chance (1X) of Borussia and haven't regretted. After a break Marco Reus has made a double and Pako has scored the third goal which became victorious for bumblebees. Lewandowski has scored the second goal and also as well as Reus has made a double. For Bayern Munich it is the worst start of a season for the last few years.
Results of other matches are given in the table below.
---
Results of the 11th tour of Bundesliga / 9.11 – 11.11.2018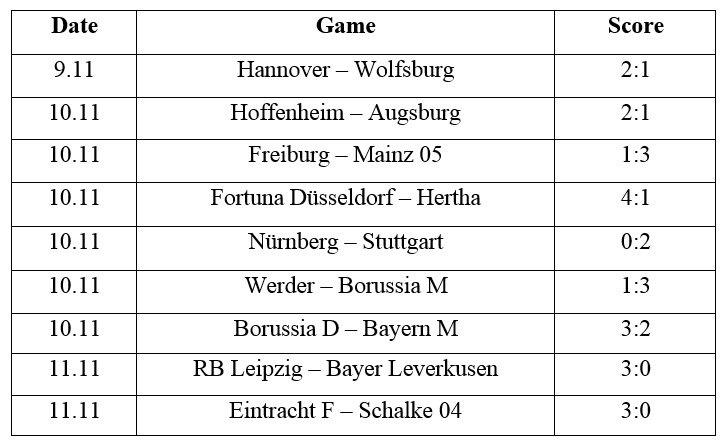 ---
The final table of the championship of Bundesliga after 11th tours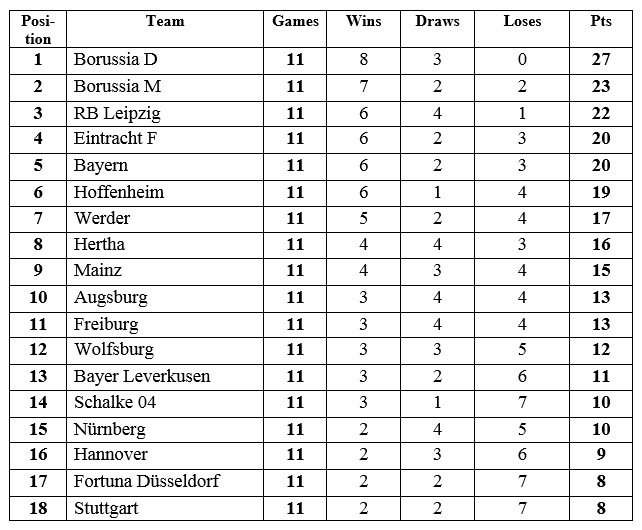 Thanks for your attention!
---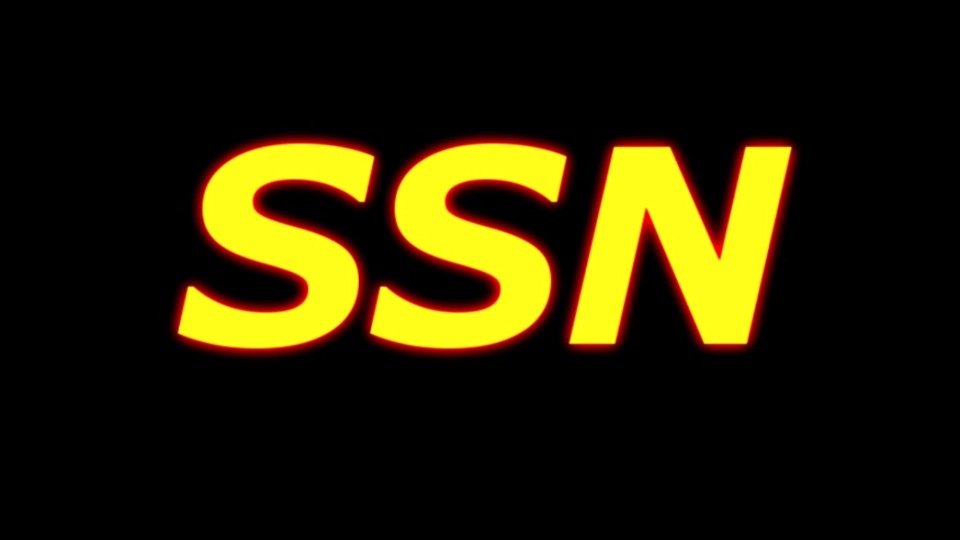 ---
Our YouTube channel http://www.youtube.com/channel/UCMfhoUuEjD_bPZz5AfW7rTw
Our twitter http://twitter.com/SmartSportnews
Our telegram channel https://t.me/smartsportnews
---
Thank you for reading and upvoted my post!
Follow me and I follow you)) @smartell