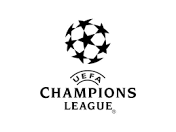 Heute das 2. Rückspiel im Halbfinale der Champions League.
Today the 2nd return leg in the semifinals of the Champions League.

vs.

Ajax spielt zu hause gegen Tottenham. Nach dem 1:0 Auswärtssieg von Ajax in Tottenham ist für mich Ajax klarer Favorit. Außerdem spielt Ajax in diesem Jahr den wesentlich attraktieveren Fußball. Ich tippe 4:1 für Ajax.
Ajax play at home against Tottenham. After Ajax's 1-0 away win in Tottenham, Ajax is the clear favorite for me. In addition, Ajax plays the much more attractive football this year. I guess 4: 1 for Ajax.
Funny game @all
Best regards & Glück auf
sportfrei