Am Samstag noch das letzte Vorbereitungsspiel für AUE vor dem Start in die neue Saison in der 2. Bundesliga.
On Saturday still the last preparation game for AUE before the start of the new season in the 2. Bundesliga.

vs.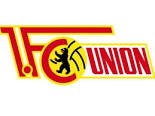 AUE spielt zu hause gegen Union. Nachdem AUE gestern den großen Favorit Hertha 4:1 besiegt hat, wird es meiner Meinung nach gegen Union nicht so einfach. Union wird mehr kämpfen und sich sicher nicht abschießen lassen. Ich denke wir sehen am Ende ein gerechtes Unentschieden mit 2:2.
AUE plays at home against Union. After AUE beat their big favorite Hertha 4: 1 yesterday, it will not be easy against Union in my opinion. Union will fight more and certainly will not let shoot. I think we see a fair draw with 2: 2 at the end.
Funny game @all
Best regards & Glück auf
sportfrei