(Sorry about that Yankees pick ladies and Gents.
The FIRST time they were shut out all season !!!)
My picks from Sunday:
French Open Final;
Rafa Nadal money line (-475) ✔
Ooooooo BABY winner winner chicken dinner
They don't call him thr king of Clay for no reason !
Quick work of Thiem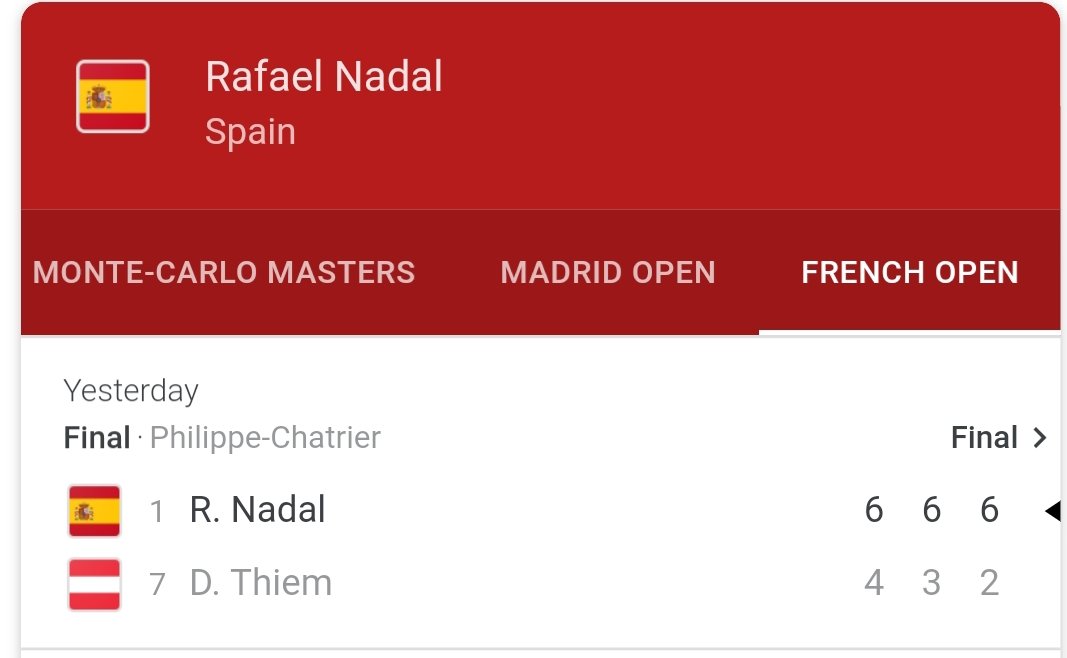 MLB pick tonight;
N.Y. Yankees money line (-255) ❌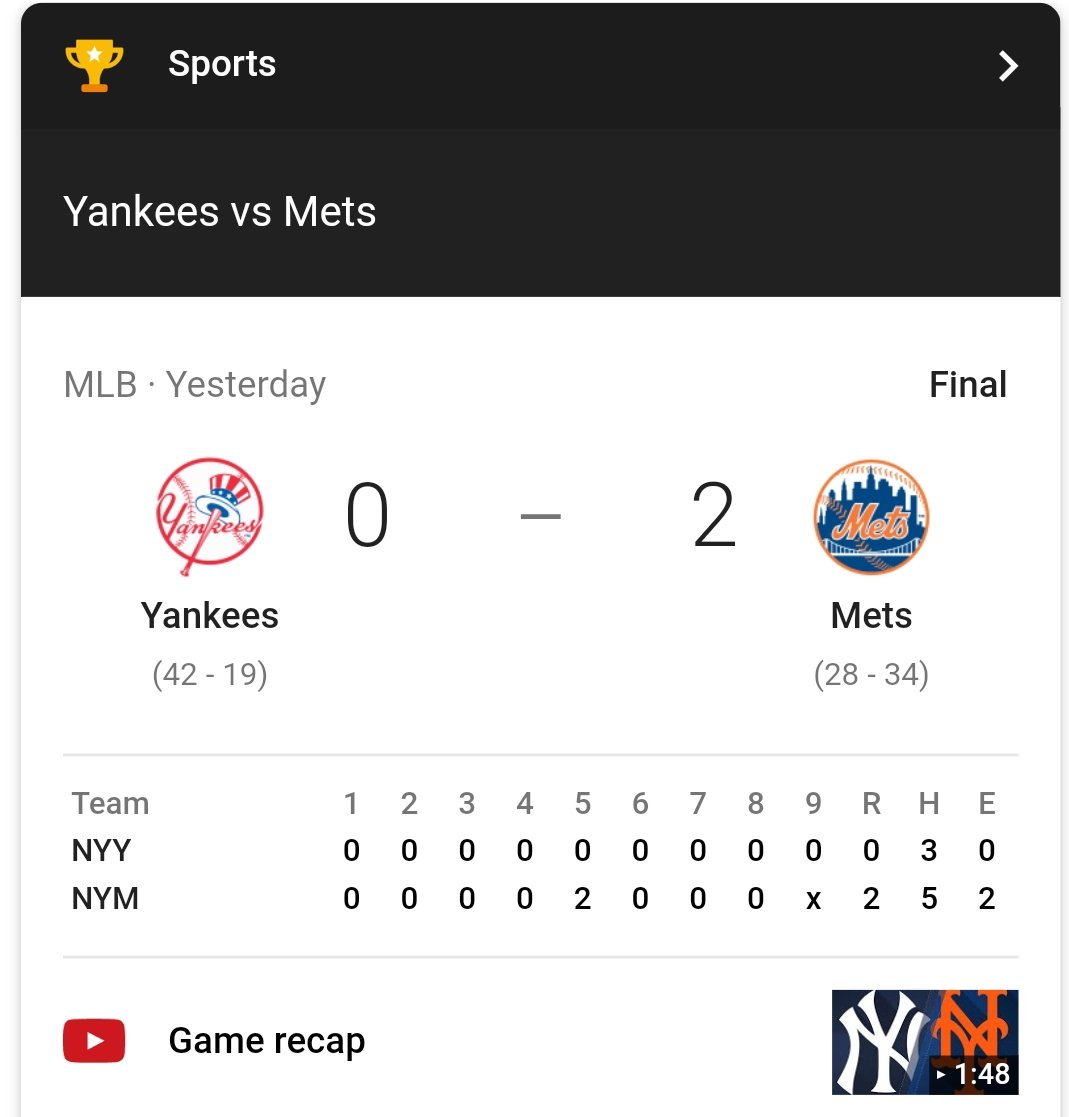 Never any excuses, and no gambling !!!!
Again.... my apologies folks. Yanks got shut out for thre first time in 61 games ... what are the odds
(That's Vegas for you..)
MLB: 0-1 (oh believe me we'll be back)
NHL: 2-0
NBA: 2-0
College Basketball: 1-0
Tennis: 5-3
NCAA bowl games: 1-3
Overall: 11-7 picks