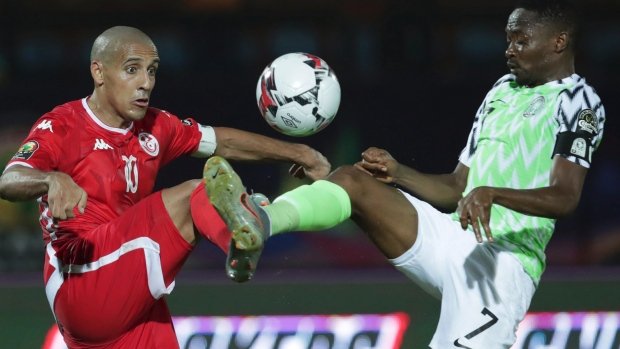 src
It was a night of anticipation on who will really take the bronze home after both teams missing the finals that we are are going to have this Friday.
Nigeria was the people's favourite this night according to head to head, they simply had better odds to take this with the history favouring them as well.
In the third minute, Odion Ighalo scored the first and only game in this match.
The game, however, was interesting as Tunisia was looking for an equalizer throughout the entire match. Unfortunately, they failed to get it and the game didn't even go into extra-time.
Tunisia put up a fight but it wasn't enough to level with the super eagles.
The match ended Tunisia 0-1 Nigeria.
We shall have the finals this Friday, between Senegal and Algeria we shall get the winner of AFCON 2019.
Stay tuned.