Today in Sports History - first Football World Cup kick-off
Some of you guys remember I did run this series Today in Sports History for a while - from I think #1 until #32 and stopped one year ago - why only? I can not remember the reason to be honest but it was fun and today I re-start this given a special date.
Today back in 1930 - on July 13 the first ever Football world Cup kicked off in Uruguay. If I follow my numbers this would be Today in Sports History #33 I think but I am open to hear feedback whether this is boring for yu guys - living in the past or present is maybe an issue and I do not wanna bore you to death.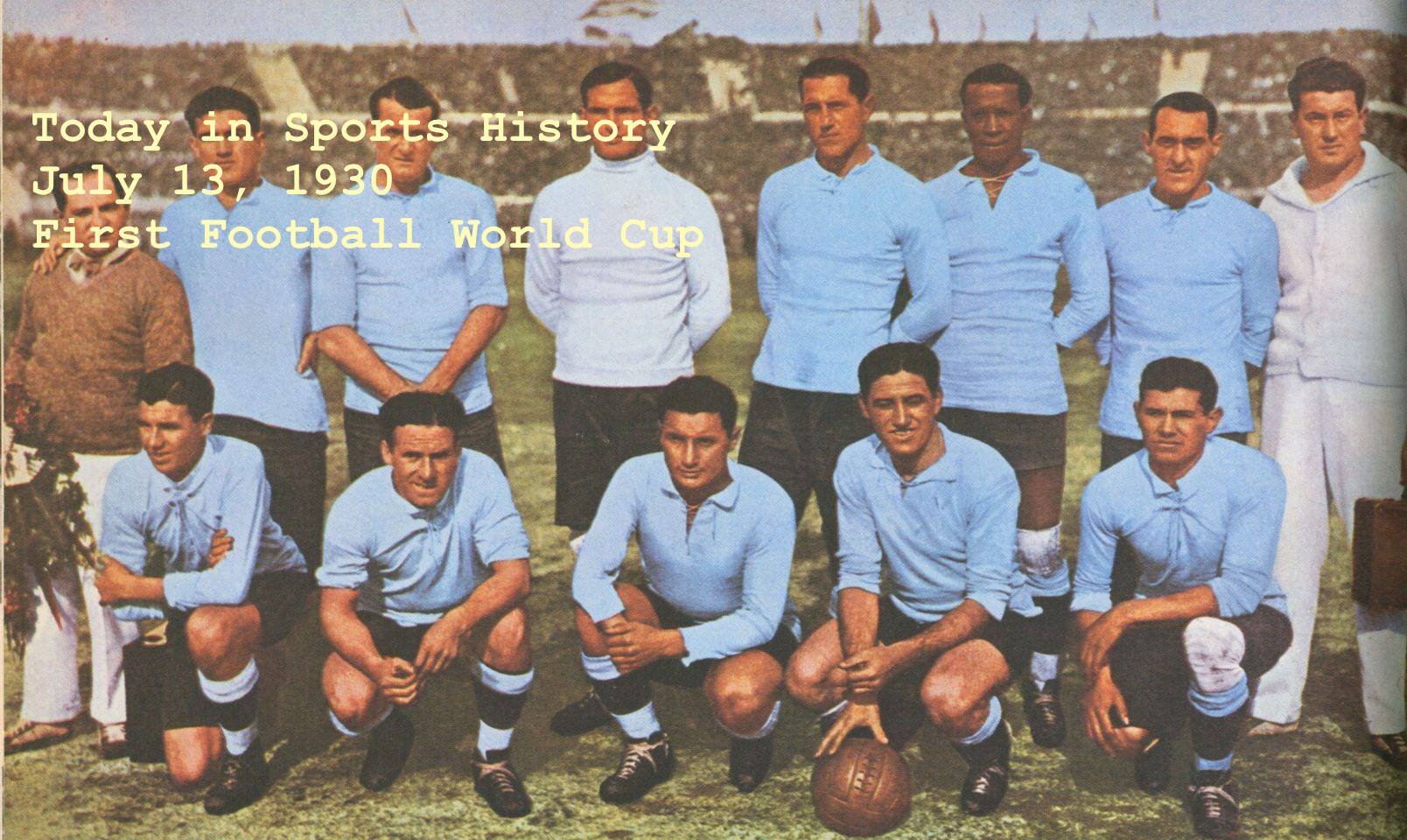 Having been a sports addict in my youth I was always highly interested in history around the world with no genre preference at all. Being an old fart already some of the things I have learned in my life are for many here already historic dates.
Football (Soccer for the US Americans) played the most crucial role in my life as kid and young adult playing it with the dream of becoming a professional once - 20 million Germans had a similar dream I assume. My post here is about the start of the global public football movement (kind of). Today back in 1930 the first Football World Cup in Uruguay started - so for the entire Football Fans around the world this should be a special day!
Some Facts about the 1930 World Cup
I could now try to re-write all details about the 1930 FIFA World Cup I could find on the web claiming it is my story lol but I think we can use Wikipedia as source of wisdom for that as well.
So in 1930 Uruguay was hosting the first Football Party around the world from July 13 to July 30 and it was fun and challenging for the attending teams during the days most people travelled by foot, horse, train or ship. But let us see what Wikipedia tells us:
FIFA, football's international governing body, selected Uruguay as host nation, as the country would be celebrating the centenary of its first constitution, and the Uruguay national football team had successfully retained their football title at the 1928 Summer Olympics. All matches were played in the Uruguayan capital, Montevideo, the majority at the Estadio Centenario, which was built for the tournament.
Thirteen teams (seven from South America, four from Europe and two from North America) entered the tournament. Only a few European teams chose to participate because of the difficulty of travelling to South America. The teams were divided into four groups, with the winner of each group progressing to the semi-finals. The first two World Cup matches took place simultaneously, and were won by France and the United States, who defeated Mexico 4–1 and Belgium 3–0, respectively. Lucien Laurent of France scored the first goal in World Cup history, while US goalkeeper Jimmy Douglas posted the first official "clean sheet" in the tournament.
Argentina, Uruguay, the United States and Yugoslavia each won their respective groups to qualify for the semi-finals. In the final, hosts and pre-tournament favourites Uruguay defeated Argentina 4–2 in front of a crowd of 68,346 people, and became the first nation to win the World Cup.
Video Highlights of the Final - Uruguay vs. Argentina
Fascinating historic video from YouTube about the historic final of the dominating teams these days - both from South America. The interesting thing that links to the current World Cup as a side note is that the 2018 World Cup in Russia marks the first time since 1930 where no Brazil nor Germany have been qualified for the Semi finals. Uruguay was also Champion later in 1950 after Italy won the championships of 1934 and 1938 before World War II.
Sports History is one of my common topics moving forward
I hope you do not mind me writing about historic sports events as well - feel free to let me know if you think this is boring and I rather should translate some media content into English about present Sports Stuff. I personally feel we have to look back to the idols and pioneers of a lot sports genres to understand the big business happening nowadays. It will only be a part of the sports media spectrum but I think we can not only write about current events which probably get numerous posts about the same thing.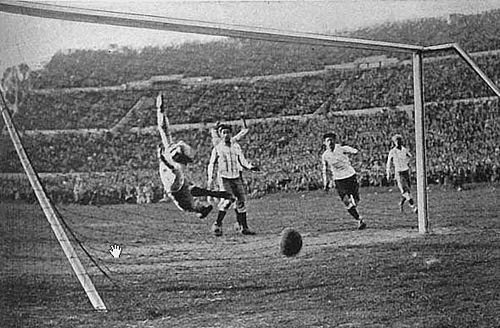 Who will win the 2018 Cup on Sunday? My bet is France while I hope for Croatia
Please let me know about your guess and which teams convinced you. Tell me what you loved and disliked during the current World Cup. Do you feel there have been new developments or did the football style go back some years? Let us engage below in the comment section about current and past sports highlights!