I love shooting photos of surfers trying to balance themselves on wild ocean waves. I was in Hawaii four years ago and for me this is one of the best places to observe and shoot pictures. Luckily, I am a pretty good surfer myself (but not even close to most guys out there), and a water polo player which definitely helps when trying to take photos from up close with these wild waves. After a few failed attempts, I shot this one. What I like about it is that it really visualizes the sheer power of the waves in Hawaii. The guy managed to conquer the waves like no other, for which I can only give applause.
As always, all pictures in the photography section are mine and taken with my camera, a Canon EOS 5D Mark IV.
Surfing the Waves in Hawaii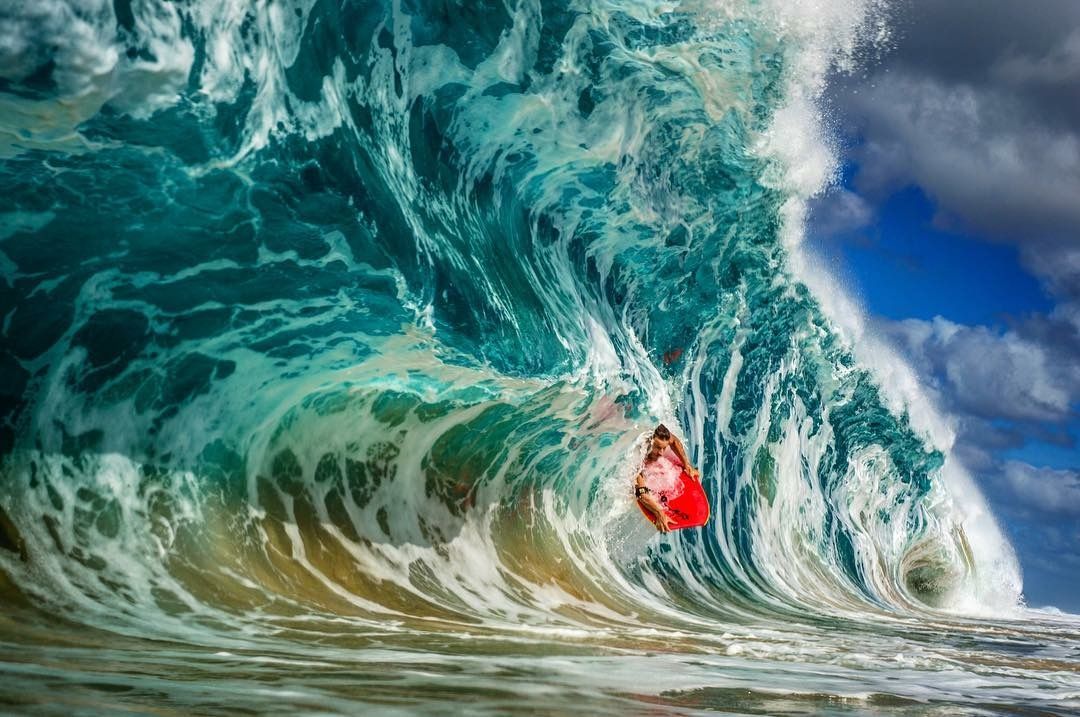 Proud Greeter and Delegator of the Minnow Support Project brought to you by legends such as @aggroed, @acidyo, @ausbitbank, @canadian-coconut, @teamsteem, @theprophet0, @Someguy123, and more.
Passionate Travel Photography
Follow for more!