After 3 defeats and a draw (victory on penalties) Real Madrid found itself again with the victory against Fenerbahce but still does not show a good game. Although two matches are missing to close the preseason and good is that, preseason, where technicians usually try different tactics, line-ups and players to determine the best to start the season, so you can not draw conclusions yet (of course have many things to improve).
But one of those matches is a player who has proved to have a lot of quality and future, and that's Japan's Takefusa Kubo, who's only 18 years old. He has been acclaimed by the club's fans, many journalists and recognised as one of the best against Bayern, Atletico and Fenerbahce, but the plan they have for the Japanese is not very much to the liking of many.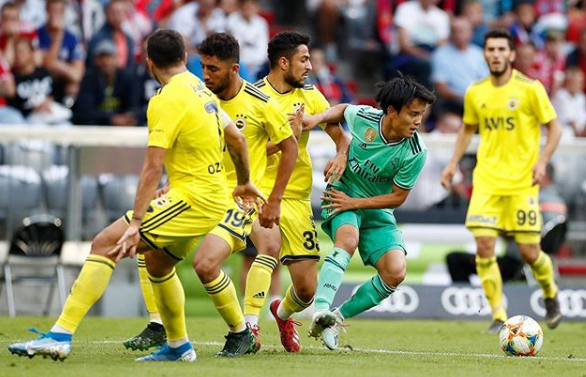 And is that after the preseason ends with the first team will go one season to Real Madrid Castilla that will play in the third division of Spain. He is very young and clearly needs safe minutes but to play in that division I do not think it is the best thing for him, without discrediting to the division but this soccer player needs to foguearse with players of greater level.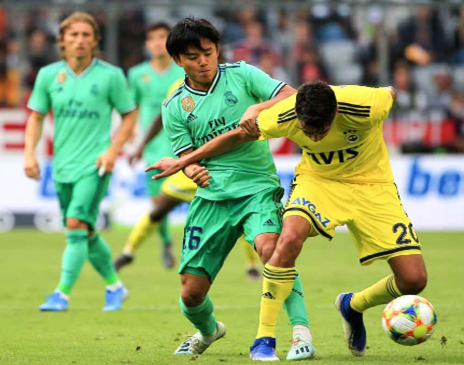 Madrid wants it in the future for the first team but it would not be bad a loan to play at least in second division and guaranteed minutes, and it is rumored that several teams want to loan, although the Spanish club has not said anything about that and even coach Zinedine Zidane said he is not in a hurry and that the best thing is to start with Castilla and train with the older team.
A last point to be borne in mind is that even this player can not play with the first team and is because it has no quota of extracommunity that currently, Fede Valverde, Militao and Vinícius occupy them, although the Uruguayan is already opting for Spanish nationality so he could vacate a place for the Japanese.