My love of the cheese and catfights of WWE Wrestling is known. I just love the horrible story lines then seeing some well timed moves and character plots that make me realize I just like seeing people pummel each other. I need to get into MMA and UFC more but only so much time in the day. I hate to draw comparisons of Wrestling family royalty but a bit of a version of our "Charlotte Flair" here in the states emerged across the pond as the tour de force known simply as "Paige". She has been both a controversial and beloved staple in the franchise for what seems too short of a time as Hollywood seems to have perhaps picked a new crossover from the athletic world again.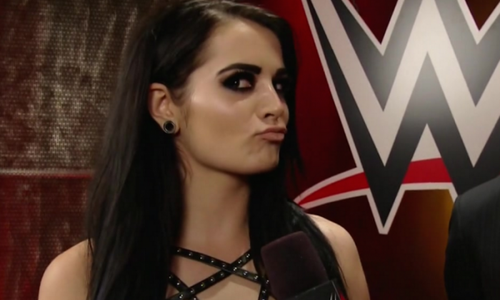 (Hello There! WWE/Paige Supa' star)
Paige was born "Saraya-Jade Bevis" way back in the year 1992 and as a quintessential Millenial she embraced social media as a tool to capitalize on her own brand of British Swagger! She comes from a rather well known wrestling family where her mother, "Sweet Saraya" was/is a force to be reckoned with in her own right. Her father also was a professional wrestler who went by the name Ricky Knight. Some fun facts about her family is that her mother owns and operates the Bellatrix Female Warriors which is the women's division offshoot of the family run World Association of Wrestling based out of Great Britain.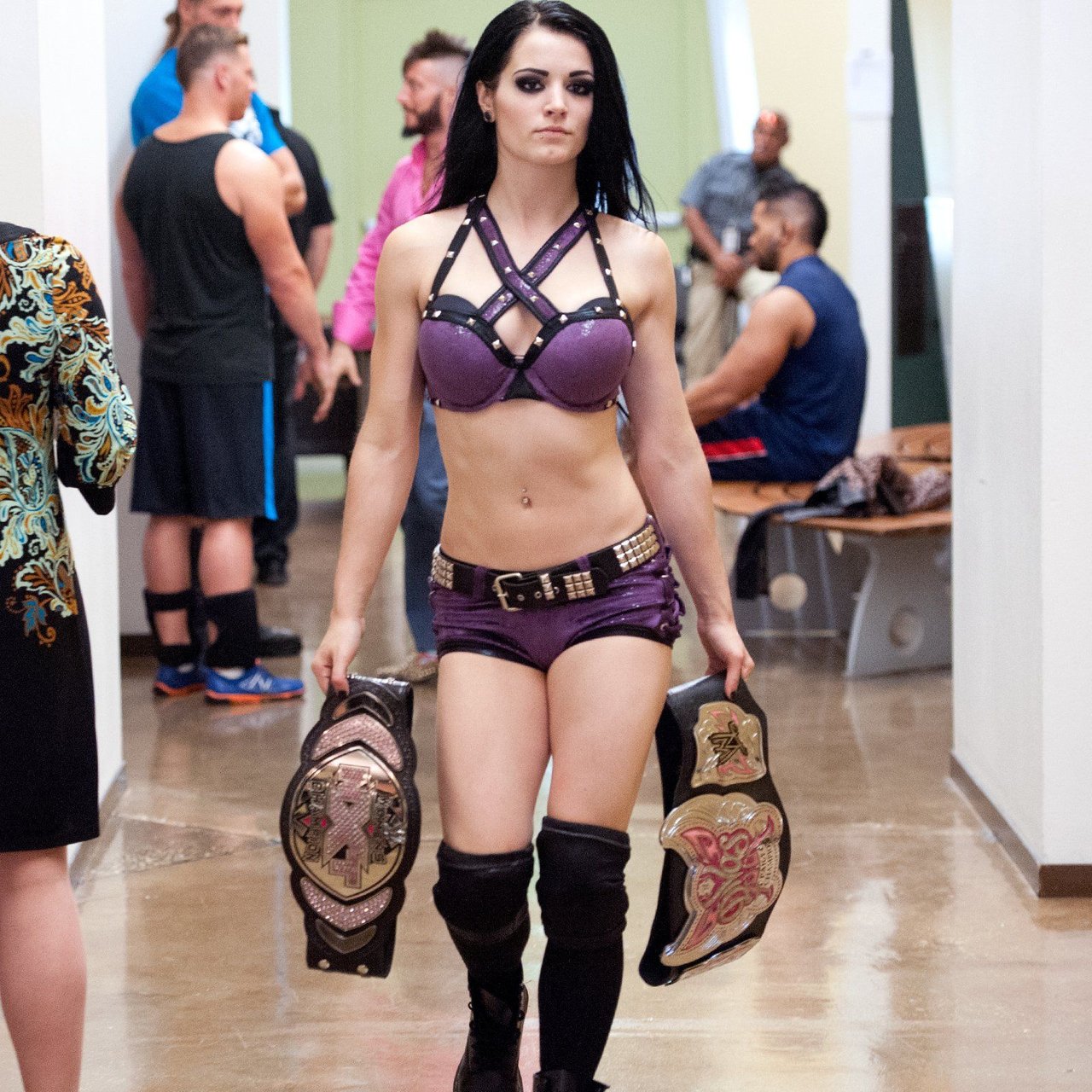 (At her height, in February retired and has had scandals but she isn't going anywhere I'd gather.... Pinterest/WWE Universe)
Saraya Jade started off her wrestling career by debuting at the age of 13 in a promo run by her families (WAW) brand. With both parents and siblings in the fray of this lifestyle it seemed only natural that her destiny was to do her signature move , "The RamPaige". She has wrestling and showmanship in her blood and has the swagger and spitfire attitude to not be held down for long.
Paige went on as a teen to do the Indie route in the Euro circuit before being signed in 2011 with WWE. She signed on for the Dev phase and training before becoming the youngest "DIVAS" champ at 21. The Senior and Jr. "Saraya's" would tag team and also face off against each other in what ultimately became a passing of a legacy within a family of wrestler's and entertainment. WWE later went to rebrand the FCW training and up and comers camp into the NXT brand that has been nothing short then legitimizing "cat fights" into full on stadium filling matches. In 2013, Paige went on to become the NXT Champ in 2013 after tackling and defeating the likes of superstars Natalya and Sasha Banks. (Formidable Opponents)
This past February 14th in the U.S.A. "Fighting with My Family" debuts in theaters. The inspiration behind the movie stems from the 2012 U.K.'s Documentary about the Knight family's wrestling lifestyle of the same name. This time around it's got some Hollywood heavy hitters like Dwayne "The Rock" Johnson, as a Producer! "The Rock" is family to Nia Jaxx and others and there are a lot of ties with a few celebrities and the WWE Universe. It's a true loss and tragedy due to neck injuries she is staying out of the ring. :(
She is known for being one of the most sexualized and aggressive women in the game. She's certainly not afraid to do some shock value things for the lulz and money!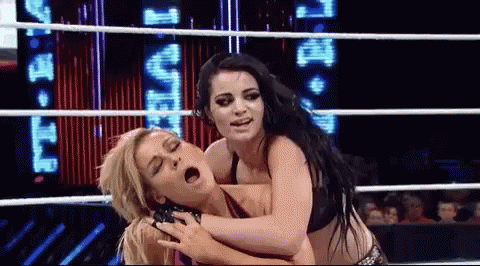 (Yikes, Irma Gerd.....Tenor Gif)
If you like my work please support this blog so I can continue supporting YOU! Comments are appreciated and remember that being nice and spreading the love comes back to ya'....so does being a shady jerk :)
(Youtube/ Trailer for her movie)