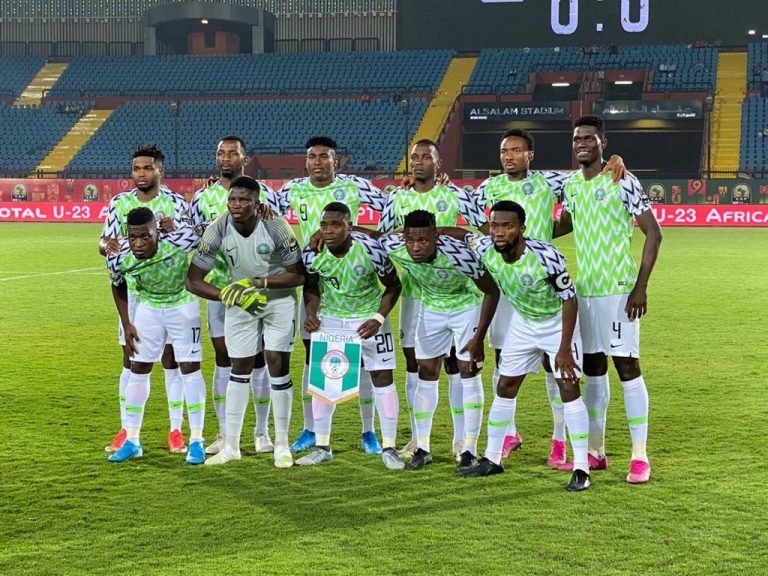 Source
It seems all coast are cleared, with the neccesary team members needed on board and truly they are around, the atmosphere and the charge is in place, coach and team members are on high morale. It looks to me that Nigeria will win this match against South Africa to clinch Semi-final the ticket.
In three hours time to now, we will know who takes the ticket as the match will start @7:00 pm Nigerian time.
The captain of South Africa has assured his country fan of victory, ascertaining that victory is there's, banking on there non conceding of any goals from there two previous match, a win against Cote Divore, a 0-0 draw against Zambia. And a boast not to change tactics in any form. The South Africans are more than confident of the game.
The Nigerian team under the team captain Okechukwu has also assured Nigerians of a win.
The match is just 30 minutes ahead now and am praying that Nigeria win this match.