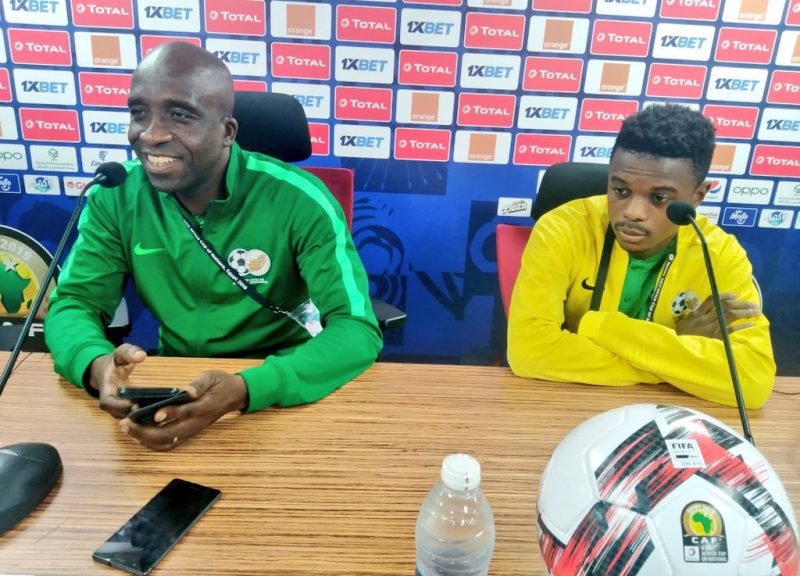 Source
As it looks now, both sides are bragging from on who will win the match today. Knowing fully well that South Africa is leading with a point from there group B match. Also, South Africa has not concede any goal fbraggingthere matches.
Mokoena, the South Africa midfielder has assured the press and those who cares to listen that since they've won in there previous matches and never conceeded a goal they are set on another winning streak against Nigeria. As they are not planning on changing there tactics.
Mokoena scored the lone goal that saw South Africa defeat Cote Divore in a 1-0 match with a free kick .
As we all expect the best from Nigeria, banking on the promises they've made from the team captain, we can only wish the Nigerian team success in there match today.