After sitting at the rung of the ladder all thanks to cote Divore 1-0 defeat, with a goal down and lot of fans clamouring for victory for the Nigerian U-23 super eagles in the ongoing tournament: The African Cup Of Nations they've come all the way from behind to clinch a 3-1 win over Zambia yesterday.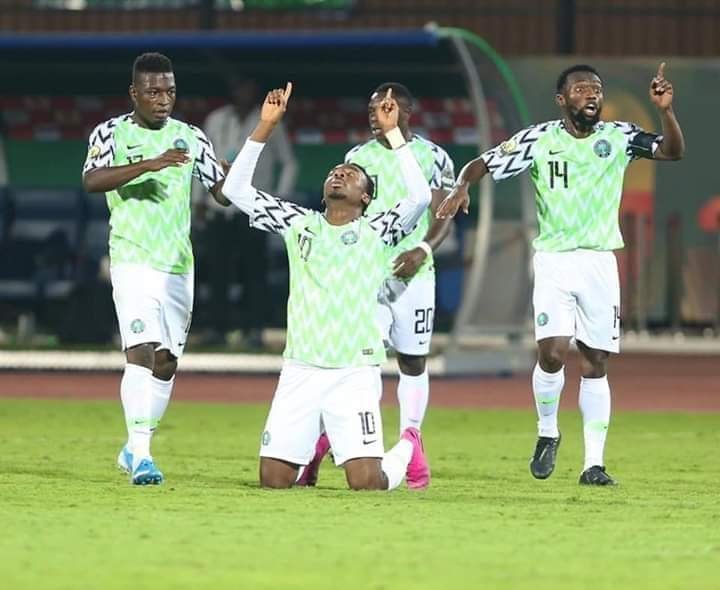 Source
This has not only made us happy but gave the Nigerian team and fans a hope that it's possible to win this tournament. Very sure now for us, there is now hope.
Though the Zambian team were the first to score at the 11th minutes, enough to put more than enough pressure on the Nigerian team, but thanks to the likes of Orji, who landed a goal after five minutes, followed by Kelechi, and finally to secure our points was Taiwo Awoniyi.
As it looks now, the Nigerian team is set for the semi finals with all coast cleared.
On Friday, Nigeria is set to tackle South Africa who had a draw with Zambia but defeat Cote Divore in a 1-0 match enough to give them an edging point.
We can only wish Nigeria success in there forthcoming match on Friday.