It's no news that the Nigerian team won against Lesotho, yeah baby, we won the match despite having two goals in our net, it was a victory well deserved and worked out for from the Nigerian end.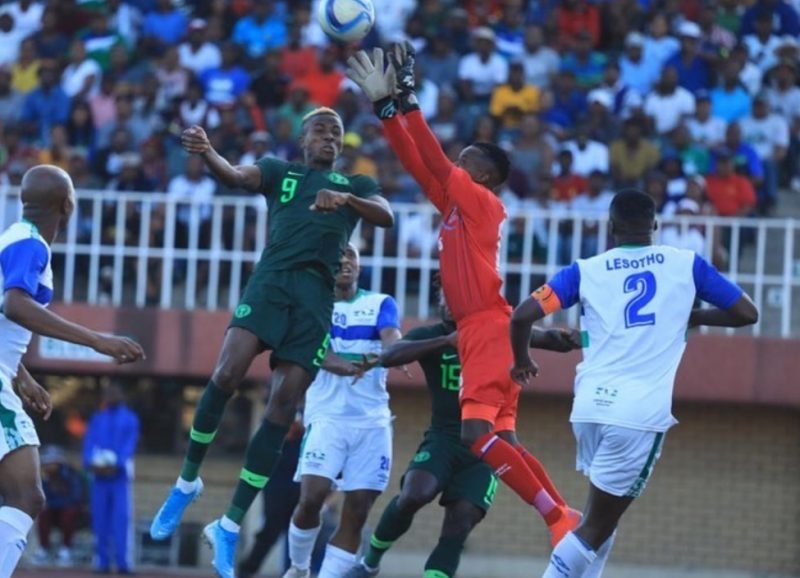 Source
Though many fans are not impressed with the outcome being that we conceded two goals which is synonymous with the Olympics games of Nigeria Golden eaglets which was played recently and Nigerianm lost out of it with Australia defeating Nigeria. We can still work on it, that's the truth, I believe the Nigerian team can still do better by having a non goal conceeding match. If defense is made to be tight.
Though the team came across has taken pride on how the match went, claiming there style of play is to conceed a goal before scoring or winning a match.
Osimhen was the man of the match and his two goals saw to that, he has recently been nicknamed the 'firebrand' due to his skills.
As we look forward to the African Cup of Nations proper, I believer the Nigerian team still has a long way to go, both by solidifying there defense and getting to know each other the more.