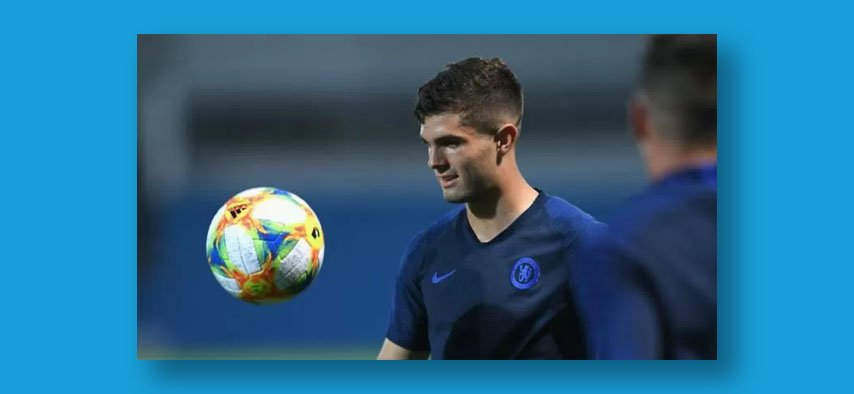 Image Source
Christian Pulisic, a player who was signed by Chelsea earlier last season and was immediately sent on loan to Dortmund, a club which he was signed from. The 2018/2019 season is over and he is now officially a Chelsea player. The just-completed Gold Cup tournament was great for the young American on a personal level even though his team was on the losing side in the final against Mexico, but was able to claim the best young player of the tournament award, a much-deserved award for his contributions and performances throughout the competition.
The conclusion of the Gold Cup and a few weeks of rest, he has finally teamed up with his new teammate in Japan as they continue their pre-season campaign, a report that was made known by Chelsea in their official social media channels. According to some of the images and video clips available at the Chelsea official twitter handle and 5th stand app, it looks like Pulisic is already getting along with his new teammates and is already enjoying the training sessions. Frank Lampard is happy with the new addition and has already had verbal contact with the player which is great as he helps integrate him into the team.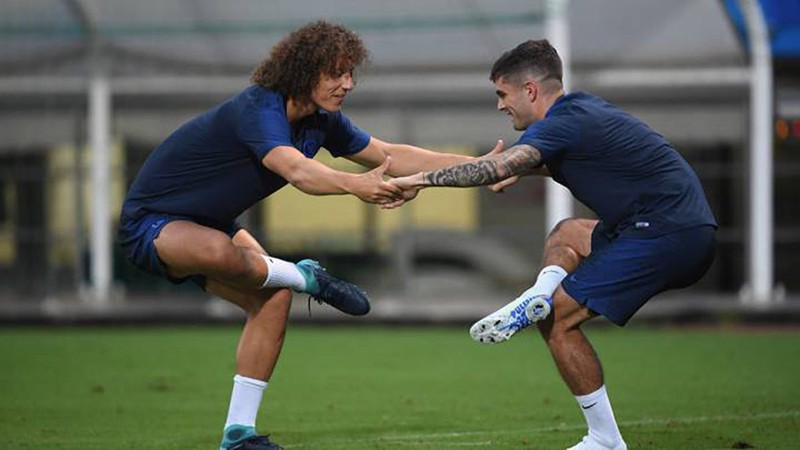 Image Source
It is great to see a player of such quality joining up with his new teammates as early as possible so as to help him feel more at home and quickly settle into the side. Everyone knows what to expect from Pulisic when it comes to abilities on the ball and what he can offer to the team like we saw during his time at Dortmund and his performances for the USA national team, but whether he will be able to really shine in the premier league is still a probability and only time will tell.
A lot of talking points are currently going on around the player whether he should be the one to inherit Hazard's number 10 shirt or whether it is Hudson-Odoi. Some section of the Chelsea fans are rooting for Pulisic to be the player who wears the number 10 shirt, while some of the fans feel that Hudson-Odoi should be the player who should take over the number 10 shirt. Both players are very capable of representing the number 10 jersey pretty well, but rumors are suggesting that Chelsea are using the number 10 shirt as part of the incentives to try to get Hudson-Odoi to commit his future at the club. At the moment, no one knows what will eventually happen, and like I said earlier, only time will tell.
So far so good, Chelsea are having a great pre-season campaign, majority of the key players are already together, Willian who is also yet to join up with the squad due to his involvement in the Copa America will be reuniting with his teammates soon. Frank Lampard is having a great time at the moment with his team and are enjoying life in training as they prepare to take on another pre-season opponent this Friday.
This post can also be found on my scorum blog
What do you think of this player and his long term Chelsea contract?