I am sure some of you know about the highest one day scoring game in history, but not about what one man did whilst pissed as a fart.


source
In his book he says he went to bed at 1 am, but the Aussies saw him at breakfast still at the bar.
South Africa were playing Australia at the Wanders ground in Australia and both teams were staying in the same hotel which was fairly common in those days. Players were left up to their own discretion to get to bed so they would be fresh for the match the next day.
Herschel Gibbs was a talented young batsmen who was chatting to a young lady at the bar during the course of the evening. Everyone else had gone to bed and he was still there. I can't remember what the Australian team said he was drinking, but I think it was wine. Apparently he was well on his way when they went to bed and they thought he would be an easy wicket in the morning.
When the Aussies woke up and went down to breakfast Gibbs and the young lady were still at the bar a little worse for wear. Gibbs was a lot worse than just a rough night and there was discussion whether or not he should be allowed to play. Today it wouldn't happen as you would be kicked out for failing the curfews that are in place.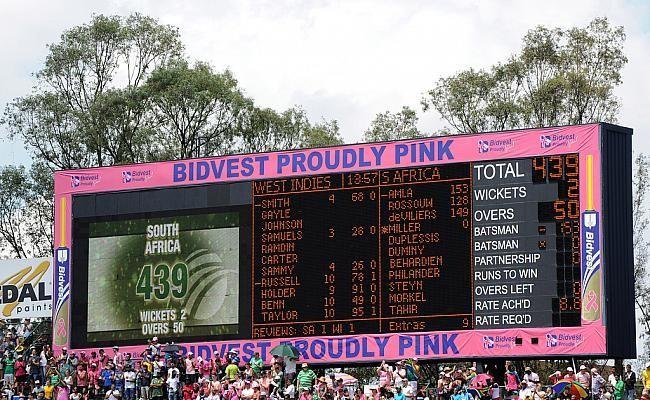 source
The Australians batted first and scored a mammoth 434 in their allotted 50 overs. Gibbs was drinking loads of water and fielded like a man possessed. There was going to be a disciplinary after the match for him and his future was in the balance. The Australians were cock a hoop as no one could get this score. Everything had gone perfectly and to top it one of South Africa's batsmen hadn't slept and was still smelling of alcohol.
Gibbs came into bat in the second over and was out in the 32 nd over after scoring 175 runs .South Africa beat Australia by hitting a four off the last ball of the match to score 438 and Gibbs had saved his career. The story became public knowledge the following week as there were too many witnesses to the night before.
It turned out that Gibbs was an alcoholic and he admitted this in the hearing and that he needs help. The Cricket Board sent him packing to a rehab where he was treated. Apparently he hasn't had a drink since, but it goes to show you how used to alcohol his body had become. Yes he suffered in the heat and he must have been knackered with no sleep from the night before. Would he have been better without the drink in his system and done the same thing. I think not as he was on automatc pilot by that time and he played every ball as he saw it.