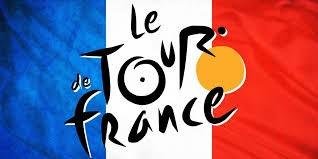 source
If you have never watched the Tour de France then do yourself a favor and watch on Sunday. This is going to be a huge weekend in the race and you will be hooked afterwards. Forget the steroids and whatever else goes on as this is going to test even those with superhuman strength.
This weekend we have two days in the Pyrenees mountains both with mountain top finishes. This will be the weekend that moves will happen and we should see whoever is going to win the title make a statement.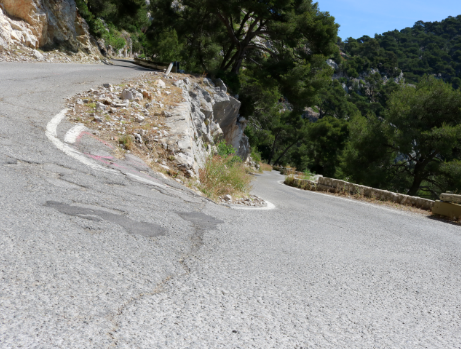 source
Up until now the main contenders have been reluctant to grab the yellow jersey as it takes more effort once you take possession of it. Bradley Wiggins would always wait as it meant he had less duties to perform. It would mean getting up an hour earlier every day for press conferences and shirt signings. The longer you leave it the better.
After the weekend though it is not all over as there are 3 days left in the mountains before the final ride into Paris. I feel whoever has the advantage come Sunday night they will be favorites. One can push your self to the limit this weekend as Monday is a rest day and Tuesday and Wednesday will be the turn of the sprinters again.
I feel it will be too much of a gamble to leave it to Thursday, Friday and Saturday to wrestle it away. Team Ineos (formerly Sky) have to be favorites still with Gerraint Thomas as they seem to be in control and know exactly what to do.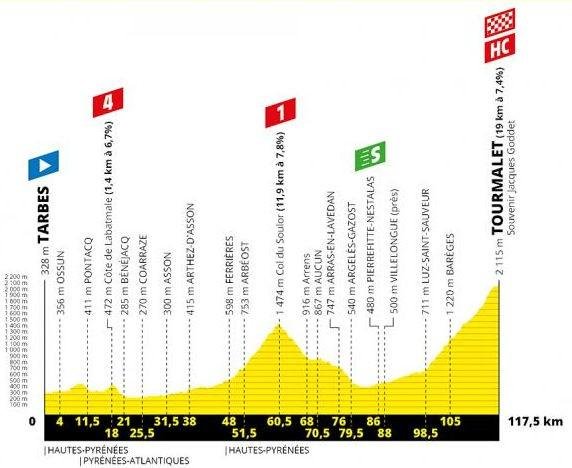 source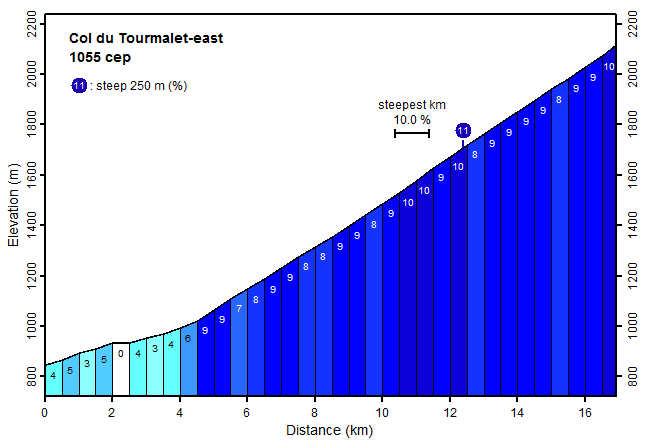 source
I think this cross section doesn't do it justice so I added this one.
Who knows though as someone may shock Thomas, but I can't see who it could be yet and hope someone does challenge him at some point. This weekend will give us the clue of where the yellow jersey is heading though as Saturdays finish is a 13.5% gradient at the summit. The total climb is 19 kilometers at an average of 7.4% with the final kilometer at 10.5% ,before the ramp at 13.5%. This is a real tester and I feel sorry for the non climbers in the group as elimination is a possibility for some.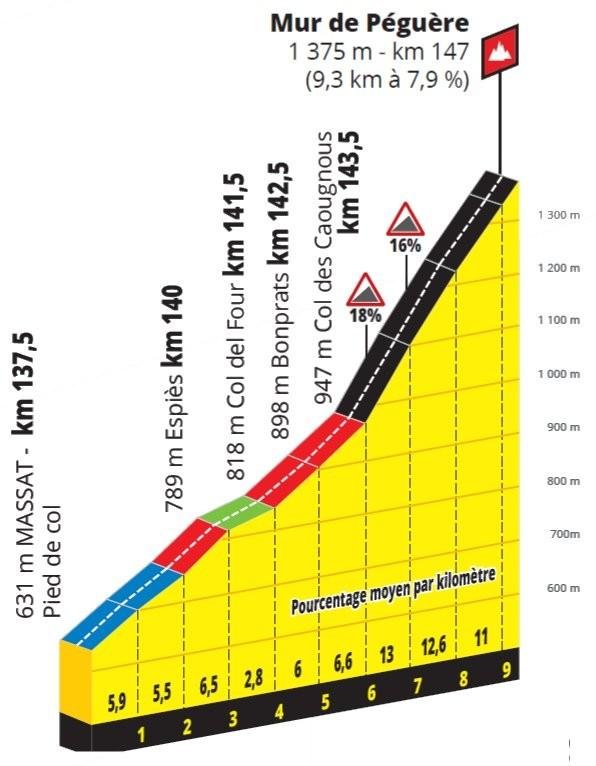 source
The first real test followed by the last one below.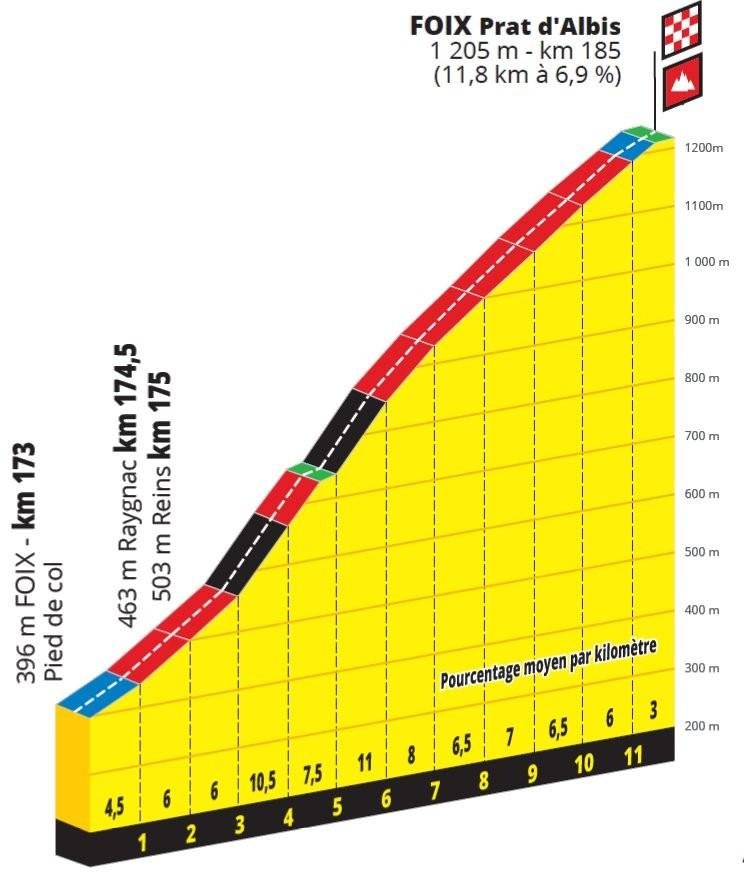 source
The first real climb on Sunday is the monster called Mur de Péguère which after 110 km of racing features 9 km at 7.9% and another section of 3.3 km at 13 %. Once over the summit they need to gather their strength racing down the mountain road for 15 km at break neck speeds to face the last climb which is 11.8 km at roughly 7% finishing at the summit of Prat d'Albis.
I am glad that there isn't much sport on as I will be glued to the screen watching these two days as so much has to happen. A puncture or a crash is a possibility that could wreck someones chances so anything is possible and will just let it play out. The strongest team will surely have something to say guiding their leader to the summit.